سرفصل های مهم
مثال برهان تسک
توضیح مختصر
زمان مطالعه

0 دقیقه

سطح

خیلی سخت
دانلود اپلیکیشن «زوم»
این درس را می‌توانید به بهترین شکل و با امکانات عالی در اپلیکیشن «زوم» بخوانید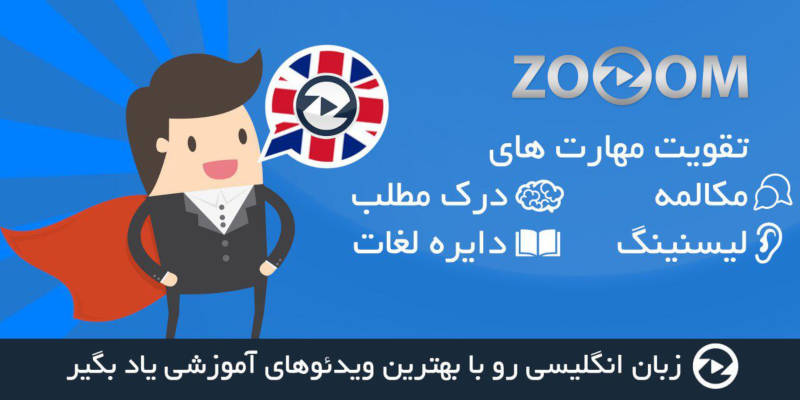 متن انگلیسی درس
Argument Task Example
In this video we're actually going to write in a sense the example for the argument essay. And what I mean by that is we're gonna go paragraph by paragraph to see what it looks like when we flesh out the ideas we went over in the brain storm lesson. So first off when we look here we have write the intro, which of course makes a lot of sense, followed by write the body and write the conclusion.
So let's first deal with writing the intro. But before we do that, here is the example argument so you may wanna pause it here just refamiliarize yourself with it as well as the directions. Okay, moving on then, the Intro. The intro is something you should keep short and sweet. The reason I say this is because people want to belabor, spend too much time on the intro trying to say something profound.
And of course they waste a lot of time with it and they don't get to the most important part of the essay which are the body paragraphs where you really analyze and take apart, and identify the fallacies in the paragraph. So, what I mean by keep it short and sweet is use standard boilerplate language. For instance, the following argument is flawed for numerous reasons, dot dot dot.
That's a great way to start the essay. Now, you don't have to use those exact words, but you can use something similar. Again, you're agreeing with any part of the paragraph, you're showing that it is flawed. Here's an actual example intro that I wrote, using this boilerplate as the beginning sentence.
You'll note, going on here, I just basically recap the main parts of the argument. Primarily it is based on the unwarranted assumption. You can see this is is pretty boilerplate or standard language. Here it's a little more, more specific. But in essence I'm identifying the main fallacy is that the argument assumes the two cities are the same, and because of that the main conclusion is not valid.
Again going to back to that boilerplate language. This should take you a minute or so to write and then it's on to the important stuff. And of course the important stuff is the body. I like to focus on three logical fallacies maybe there's over arching line as we have here with the difference between this two cities or assuming that two cities are similar.
And you can of course house that under two paragraphs and then draw in another fallacy that's not necessarily tied to that, or you can have three separate logical fallacies that of course you use or identify a different part of the paragraph. Now it's good, it's a good idea to have a paragraph for each fallacy. Even if the fallacies are related, still breaking up the paragraph, it's a lot easier to organize and, and you'll score more points than just lumping or bumping one big paragraph down there.
Finally, it's important to note that you're not just identifying logical fallacies and elaborating upon it, but you're actually trying to strengthen the argument or showing what evidence would be needed to strengthen the argument or even vice versa if certain evidence were come to light they would refute or disprove the argument. So either strengthen or refute.
So let's take a look here at the first fallacy that we identified in the previous video with the brainstorming and that fallacy was Littleville vs Bigsburgh and the assumption that they're similar or as we called in a previous, previous video apples vs oranges, oranges fallacy. So how do we actually turn this fallacy into a nice paragraph? Well there we have it.
Now again this is my writing but it's still pretty generic, fails to provide any justification, I mean you can use those words and almost any essay. Of course, don't copy them necessarily word for word cuz that's a little plagiaristic. But the spirit, the essence of those words, that's what you wanna develop your own boilerplate language, then I get down to the more specific stuff.
For one the residents of Bigsburgh's may be wealthier than those of Littleville. So I'm not just saying, oh, they're saying these two cities are the same but they're probably different. I'm being specific. I'm saying, well, what about wealth? This is important clearly because we're talking about a high end mall with boutique stores.
Going on here more significantly, the argument states that the malls will also attract wealthy clientele, going back, of course, to that high end stores. And we show that if Littleville in, fact, is made of middle or lower class people, then this assumption totally falls apart that oh, all of these wealthy customers are gonna come shop there cuz there really aren't that many wealthy customers in the area.
Now you may think, oh that's great, that's the end of that paragraph. While it's tempting again, we wanna go back to this idea of strengthening. What evidence would strengthen this argument? What do we need here? Well, in this case, had the argument provided information regarding the similarity in the income levels of the two cities' residents.
Then of course we would have a lot more information, a lot more validity to the argument. Notice I end with, even then, the argument would have to further prove that, like the citizens of Bigsburgh, those of Littleville are likely to spend money at a mall. And so even if we assume yes there's evidence that sure, Littlesville's got plenty of rich people, are those rich people necessarily gonna spend this money at this mall.
So again, showing some doubt even with this additional evidence. We shouldn't say, oh, we have this additional evidence, therefore it is completely 100% proved the argument. No, it's a question of it strengthens the argument, but there are still some reservations. Now the point is after these four lines and the seven or eight lines that we had before, those should form one paragraph, one solid convincing paragraph while you show that Littleville and Bigsburgh are not necessarily similar.
Now you can even write more and show how they've been, how they could be different for another pertinent matter. I think in this case, wealth really just jumps out and I don't think it's necessary for you to think of another reason they could be different, though there could be a reason. I think it's better to jump on to the next fallacy which shows that they're not, that two things aren't alike, apples and oranges, but it doesn't focus on the city so much as the actually districts or areas.
But coming back to the point is that you can sometimes make this paragraph even longer if you can identify some other differences that you feel are important. So while this video should show you a general structure, don't feel you have to follow it exactly for every single prompt because the prompts and the paragraphs differ a little bit. Now that said, let's go on to the second fallacy.
As I mentioned a second ago, the apples versus oranges is now applying to a constructed zone outside the city versus a downtown town to district in a fashionable neighborhood. Two very different things, clearly. And so the way I flesh that out is as follows. General topic sentence, first sentence, followed by, even if the residents of Littleville are wealthy enough to patron boutique stores, they are not necessarily likely to travel to this zone.
How far is the zone? It could be outside the city. It could be near a dangerous area. All of these things we don't know. Nonetheless, the argument seems that because res, Bigsburgh res, frequented, residents of Bigsburgh frequented this mall in the central location that Littleville people will do the same thing.
Now at this point we can strengthen the argument or we can refute it. So your evidence could possibly come to light that the con, newly constructed district, or zone is really far away from the city, or it's near a dangerous neighborhood. The roads there aren't convenient or people in Littleville typically don't like to travel, or at least the wealthy people typically don't like to travel outside of town.
Therefore, it shows that this argument doesn't have an affinity whatsoever. So that would be a way to refute it as well, can be not strengthen it or refute it. Now, in this case, I didn't actually provide those extra lines the way I did with the previous fallacy, but you get the point that those lines for strengthening your refuting the argument will increase the paragraph by about three or four lines.
And so what we're looking for here is again is length, and, like, this very important on the gmap argument task. The reason? Well, you write a lot, you have a lot to say and that's going to push you up to the six. So even if you're eloquent and analytical, we just don't write that much you're probably not going to get that six.
Finally, fallacy number three because hey we like to write a lot. And once you get the hang of this and you feel comfortable doing it, you will be able to write three fully developed paragraphs. Third fallacy, the economy is the same as ten years ago. The assumption is that things don't change but clearly things change. And so here, you know a quick little paragraph, again, by this time you may not have as much time to deal with stuff, so it's okay if the third body paragraph's a little bit shorter than the other ones.
Finally, the argument claims without warrant that what held true ten years ago doesn't hold true today, it touches on change, potential changes in the economic climate. Of course, strengthening the argument we can add something to the effect of had the argument shown that the province in which these two cities are is doing the same economically if not better then it would strengthen the argument.
Of course without that though, it's totally up in the air and it's the argument is not valid. So that's really it. We've said the main stuff and we get to the conclusion. The essay's basically done. We just wanna keep the conclusion like the intro short and sweet, and I'm just gonna give you a one sentence conclusion.
You know why? Because that is a conclusion. You don't need something florid or even three or four sentences long. It just need to wrap everything up the way that this one, this sentence here does. Now if you have a little bit more time, sure you can write one more sentence. But there is no, absolutely no reason why your conclusion has to be longer than two sentences.
So don't fret and sweat if you have a minute or so left and you haven't gotten to your conclusion. Something like this will definitely do the trick.
مشارکت کنندگان در این صفحه
تا کنون فردی در بازسازی این صفحه مشارکت نداشته است.
🖊 شما نیز می‌توانید برای مشارکت در ترجمه‌ی این صفحه یا اصلاح متن انگلیسی، به این لینک مراجعه بفرمایید.