سرفصل های مهم
قالب تافل
توضیح مختصر
زمان مطالعه

9 دقیقه

سطح

متوسط
دانلود اپلیکیشن «زوم»
این درس را می‌توانید به بهترین شکل و با امکانات عالی در اپلیکیشن «زوم» بخوانید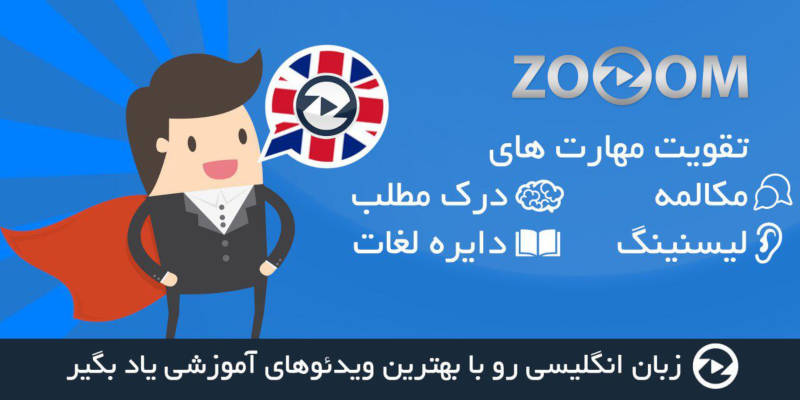 فایل ویدیویی
متن انگلیسی درس
Format of the TOEFL
The format of the test is broken into parts. There are four sections, so I'm going to talk about those four sections and what it looks like. So the first one is the reading section, and that is 60 or 80 minutes. So, if you have 3 texts it is 60 minutes, if you have 4 texts it is 80 minutes. Similarly, the listening section is 60 or 90 minutes.
And if you have a short reading section that means you will get a long listening section. Or, if you have a long reading section, then you will get a long listening. After those are finished, which takes around two and a half hours, then you get a break. 10 minutes, and when you come back, you start this speaking section.
This can be longer or shorter, but it's around 20 minutes. Usually, it's a bit shorter. The writing section takes about 60 minutes altogether. And in sum, in total, this is around 4 hours or 3.5 hours. If you add on the paperwork and any identification from before the test when you need to get ready for it, then it takes more like 4 hours even if the actual test was only 3.5.
Now, the reading section. This is the first part of the test, and it is 3 or 4 passages. Each of those texts, each passage is about 700 words. That's a full page, depending on the size of your book, but it's a good length. It's a lot, and you get 20 minutes for each passage, including the questions. Now this is not separated.
So if you have 3 passages then at 20 minutes per passage that means the timer will start at 60 minutes and then count down to 0. You do not get a timer for passage 1 and then a separate timer for passage 2 at 20 minutes each. So that is not the case. Because you get one timer that is for all of the passages, you need to be careful about your timing.
If you spend 40 minutes on the first passage, then you're going to have trouble on the next two passages because if you spend 40 minutes here. Then you're gonna have only 20 minutes if you have 3 texts for the total of the next two, right? So timing is very important in the reading section. You need to watch the clock.
There are questions on every passage. You get 12, 13, or 14 questions per passage. That is included in the 20 minutes. So you read and then answer questions for about 20 minutes on each text, and the reading is very similar to university text books. It's about science or history.
You don't need outside information. You don't need to know anything before your TOEFL. It's all in the text, it's all in the passage. And you won't see anything about, for example, math. This is all topics that you can learn about just by text not from symbols like math.
The listening section is similar in a way, but you get six or nine recordings. Those recordings come in groups of three. So, say for example, you get three recordings, and then you get three more recordings for a short listening section at six. In those groups of three, you will hear lectures and conversations, and specifically, you're going to hear two lectures and one conversation in each group of three.
So, that means you get 4 or 6 lectures, depending on whether it's 6 or 9 total. Those lectures take about 5 minutes and they each have 6 questions. You get the questions after you listen. So you need to listen very well and then at the end remember the information to answer the questions. It's very similar to the reading section..
These lectures are similar to the reading section in topics, so it's about those humanities, the science, the history, the social studies. But, the conversations are a little different. And again, if you have 6 recordings, then you'll get 2 lectures and a conversation. And then again two more, and one more. Now, those conversations are shorter, they are about 3 minutes each and they have fewer questions, only 5 questions.
But they're also about a very different topic with different type of English. So these are more conversational, they're about life. They're about maybe problems with a car or problems at the dining facility, the dining hall where you eat or some other life problems with living at the school. So it's always from students who live at the school, usually students who live at the school, and they're talking with professors or with other people who work at the school about some issues.
After the listening section you get a break for 10 minutes, and exactly 10 minutes, not more, not less. You cannot finish your break early. You need to wait, which is good, because you should take 10 minutes. Stretch, have a snack, drink some water, go to the bathroom. Come back refreshed for the speaking section.
And in the speaking section, you answer 6 questions. The first two, and they're always the same. The first two are independent tasks about yourself. So it's about your opinions, but after that, you have to read and listen, and then talk about what you read and listened to. You'll hear a lecture and you'll hear a conversation.
This one's a conversation. This one's a lecture. And you're going to read first about the same information, the same topics, and then summarize what you heard. The final questions are very similar but there's no reading. You only listen and then summarize, say what you heard in the conversation or in the lecture.
And again there's one conversation, one lecture. In the writing section, you have also integrated tasks. Well, one integrated task. The first essay is a read, listen, and write task. So you will write an essay that summarizes what you read and heard. It's a short amount of reading and a short lecture at only 3 minutes each, but then you will write for 20 minutes.
And again, you're going to summarize what you read and listened to. And specifically, you're going to compare and contrast them. You're going to write about what's different usually. The independent essay on the other hand is about your opinions. So you write about yourself for 30 minutes and just talk about why you have some opinion.
And to there is a specific question, of course, you don't choose what the topic is, but it's more open. You don't just summarize like in the first one you cannot talk about your experiences and your ideas so it's more free, and that's it. Again, you get the reading section for an hour or an hour and 20 minutes. Listening for an hour or an hour 30 and a break.
And then the speaking and writing with the independent tasks about your ideas. And the integrated tasks, which are summaries. So we have a lot of academic English in these academic texts from textbooks about the humanities and all that. We have a lot of lectures, too. And we'll talk more about these lectures and these texts in the future.
And we have a lot of conversations, conversations in both the listening section, and in the speaking section later, and also more of those textbooks in the end, in the speaking and writing. So it's a lot of academic English in various ways. Reading, listening, speaking, and writing.
مشارکت کنندگان در این صفحه
تا کنون فردی در بازسازی این صفحه مشارکت نداشته است.
🖊 شما نیز می‌توانید برای مشارکت در ترجمه‌ی این صفحه یا اصلاح متن انگلیسی، به این لینک مراجعه بفرمایید.