سرفصل های مهم
راهنمای نوشتن ای میل معذرت خواهی
توضیح مختصر
معذرت‌خواهی برای حفظ یک رابطه‌ی خوب بین فرستنده‌ی ایمیل و خواننده بسیار مهم است. در این نوشته یاد میگیرید چطور ای‌میل انگلیسی برای معذرت‌خواهی بنویسید
زمان مطالعه

0 دقیقه

سطح

خیلی سخت
دانلود اپلیکیشن «زوم»
این درس را می‌توانید به بهترین شکل و با امکانات عالی در اپلیکیشن «زوم» بخوانید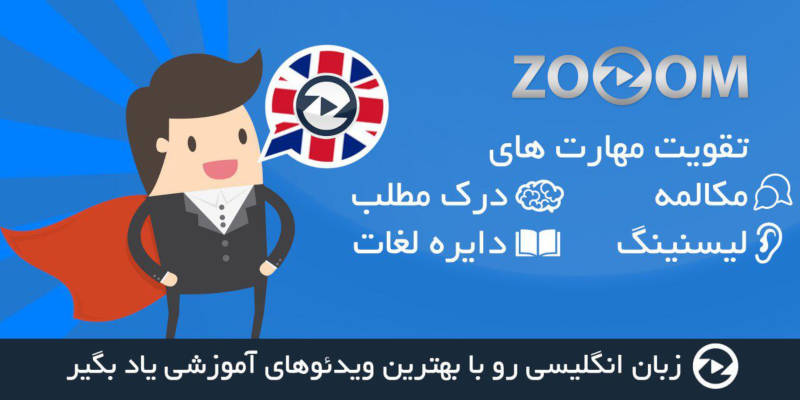 متن انگلیسی درس
Welcome back everyone. In our previous lesson, we learned how to write requests in your emails, and starting using more polite language to do so. In this lesson, we're going to learn how to write apologies in our emails. Before we start, let me ask you this. How many ways are there to apologize in your language. In English, there are many ways to apologize and these expressions are used differently, depending upon how responsible you are for a certain situation. Because of that, we're going to focus on the most common expression, I'm sorry. But you will learn three different ways to complete your apology depending upon your level of responsibility in the matter. The three different expression we'll learn are I'm sorry if, I'm sorry that, and I'm sorry about. Although these three expressions look very similar, they're used for different situations, and can be very useful in their own way. Let's start learning more about them. First let's look at I'm sorry if. Since email communication is not as simple as it appears and mistakes can happen for both writers and recipients, there are situations in which it's difficult to determine who was in fact responsible for the mistake or unfortunate circumstance. In other words, you're not sure of your level of responsibility for a mistake. In this case, write an apology using I'm sorry if with your description. To illustrate, let's take a look at the following examples. I'm sorry if you didn't receive the resumé I sent. I'm sorry if I didn't understand the directions correctly. This apology shows how the author of an email is not sure about his or her level of responsibility for the situation and the recipient could be responsible as well. By using this type of apology, the reader will also get a chance to realize that they should double check if he or she has some responsibility for the situation. As I mentioned in our first module, it's often better to apologize first, and take the blame rather that to give the impression that you are blaming the other person. Now let's talk about the second expression, using I'm sorry that. We use this type of sentence for writing an apology when we are 100% sure of our responsibility for a situation. Again, you will write I'm sorry followed by the word that plus a description of the mistake. Let's take a look at the following examples. I'm sorry that the correct file was not sent. I'm sorry that our meeting next week needs to be cancelled. In this example, the author's 100% sure that their side is responsible for the inconvenience caused. In these cases, it's important to follow up with a clear description of the actions necessary to correct the situation which can include alternative dates in the case of this example. For instance, the next sentences could be I have included the correct file in this email. Please check the new dates below at your convenience. An apology is needed whenever there is miscommunication, but it is always important to communicate ways to solve any inconvenient consequences, especially if we were the ones who caused them. Finally, let's look at the expression I'm sorry about. This expression is used to write apologies for small slip-ups or errors. These are small mistakes which require no more than a few words to be described and corrected. This method is particularly useful for situations in which you do not need to describe an unfortunate event in detail whether because you and the recipient are aware of it, or because it is just a small slip up. Such situations are common and they can include typos, spelling mistakes or unimportant misunderstandings. Here's an example of a situation where this type of apology is used. I am sorry about the confusion. I will send you a new document with the correct address shortly. In this example, the author gave the incorrect address to the recipient and it is apologizing for it. Because this problem can be easily fixed, it wasn't necessary to describe the mistake in detail, and keep the apology brief. You can always use words such as inconvenience or delay in place of confusion. So, we've learned three different ways to say I'm sorry. The first was, I'm sorry if, with the description to use when either party may be responsible. The second was, I'm sorry that, with the description for when you know you made a mistake. And the last was an expression such as I'm sorry about the inconvenience used when you're apologizing for small errors. Writing apologies is essential to maintaining good relationship between writer and recipient. More specifically, it is the first step to correct communication breakdowns which could mean the difference between a successful business relationship or a lost opportunity. Well, this is it for this module. In our next module, we're going to talk about how cultural differences can affect email communications. I'll see you in our next module.
مشارکت کنندگان در این صفحه
تا کنون فردی در بازسازی این صفحه مشارکت نداشته است.
🖊 شما نیز می‌توانید برای مشارکت در ترجمه‌ی این صفحه یا اصلاح متن انگلیسی، به این لینک مراجعه بفرمایید.