سرفصل های مهم
نوشتن سابجکت مناسب
توضیح مختصر
با توجه به حجم عظیم ای‌میلهایی که به صورت روزانه به افراد ارسال می‌شود، نوشتن سابجکتی که تو چشم باشد بسیار در خوانده شدن ای‌میل شما تاثیرگذار است
زمان مطالعه

0 دقیقه

سطح

متوسط
دانلود اپلیکیشن «زوم»
این درس را می‌توانید به بهترین شکل و با امکانات عالی در اپلیکیشن «زوم» بخوانید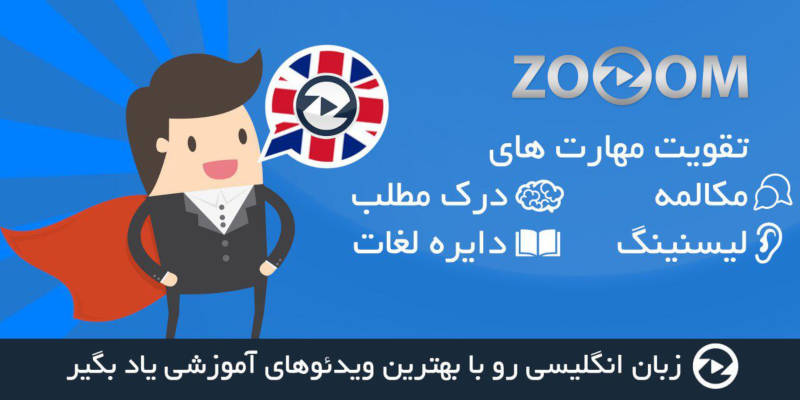 متن انگلیسی درس
Welcome our second module of Writing Professional Emails in English. In this module you'll learn how to write effective subject lines and email text. This will be especially useful for you. Because it will provide with examples of phrases and sentences that you can start using in your emails right away to improve your overall professional email communication. Before we start, can you guess how many emails an average business person receives in a day? For CEOs, senior executives, that number doubles at least. These numbers are pretty high, but how many of them do you think are actually opened and read? Probably not all of them. So it's important that your subject line catches your reader's eyes so that they open and read your email. In order to make your subject line stand out they need to be brief, clear, and direct. Let's look at this in more detail. First, keep the subject line brief. We talked about keeping your emails brief in our previous module. But it's also just as important to keep your subject lines brief. Most experts will recommend that you use 50 characters or less. This is the same as about 5-7 words. However, many people now use their mobile devices to check emails which means some of subject lines could get cut off. That means the best subject lines for all devices would be about 25-30 characters, or 3-5 words. You can use online tools like LetterCount.com to check your character count. The next thing we'll focus on is how to keep your subject lines clear. For this part, I have two tips. 1, include keywords related to your topic in the subject line. And 2, put important words at the beginning. Let's look at specific examples to practice these two points. Imagine a situation where you need to introduce yourself. Use the word introduce or introduction in the subject line with your name, like these examples. If you're trying to introduce yourself in order to apply for a job, make sure those words are clearly stated. Like this. This subject line may seem a little plain and boring, but hiring staff and managers sometimes use these exact words to filter their emails and find applicants. So keeping it clear and simple like this can be enough. Or maybe you would like to meet someone. Since you're requesting someone to meet with you, use those words in the subject line. Do you notice that all these examples include keywords showing the purpose of the email and those important words are at the beginning of the subject line? The final part we will look at for subject lines is how to make them direct. One way of doing this is by including specific details. Let's go back to our job application situation. If you have a degree or certificate directly related to the job you're applying for, include it. If you know the exact position, include it. Some companies have identification numbers or letters connected with the position. So if you know the exact job ID, include that. Being direct is especially important for announcement emails. For their subject lines, make sure you use action verbs. Take a look at these examples and how they introduce the action verb at the very start. You can also be more specific by including the date and time. Since this subject line is at 49 characters, you can make it shorter like this. You don't have to write a complete sentence as long as the subject line has all the keywords and keeps a clear message. You can also include your company name rather than using pronouns. If you have the information, being more specific and direct for meeting requests can also be helpful. Compare these examples with the one we looked at earlier. And when canceling something, it is essential that you include specific information so the reader doesn't get confused about what you are canceling. One last point I would like to add is to use the same capitalization rules as media titles. This is something we learned in the last module. Do you remember that rule? That's right. Capitalize important content words and not the prepositions. Which of these subject likes is capitalized correctly? So let's recap. We learned that subject lines need to be effective in order to catch the reader's eye and be read. In order to do that, you need to know that subject lines need to be brief at 50 characters, but much less for mobile device readers. And that subject lines need to be clear using keywords at the beginning. You also learned that direct language using active verbs and important details make subject lines much more attractive as well. And lastly, use appropriate capitalization. Now some experts say that you shouldn't write the subject line until you've completed the text of the email. However, I would like to recommend that you start with the subject line for two reasons. 1, you have a clear direction for how your email text should be written. And 2, you will never leave the subject line blank, which is a common mistake a lot of email writers make. I look forward to seeing your new and improved subject lines in your next email assignment.
مشارکت کنندگان در این صفحه
تا کنون فردی در بازسازی این صفحه مشارکت نداشته است.
🖊 شما نیز می‌توانید برای مشارکت در ترجمه‌ی این صفحه یا اصلاح متن انگلیسی، به این لینک مراجعه بفرمایید.