سرفصل های مهم
علت و معلول
توضیح مختصر
زمان مطالعه

0 دقیقه

سطح

خیلی سخت
دانلود اپلیکیشن «زوم»
این درس را می‌توانید به بهترین شکل و با امکانات عالی در اپلیکیشن «زوم» بخوانید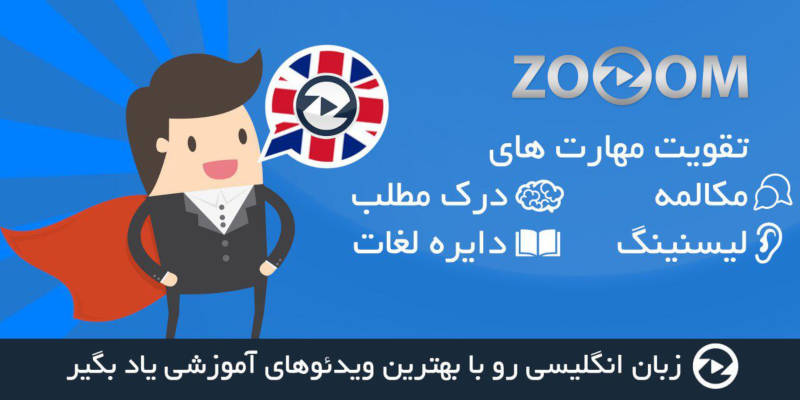 متن انگلیسی درس
Cause and Effect
Okay. In this video lesson, we're going to talk about a special kind of text completion. It is called the cause and effect. Cause and effect text completion. How do we know we're dealing with a cause and effect text completion?
Well, we have these key words here for cause and effect. We have 'because', which you'll say aha. In this sentence, or given that; as a result of; since; therefore; consequently; All of these.
Get used to them because these are relatively common on the GRE text completion. So, here we have it. "Because the corporation has been suffering four consecutive years of losses, it is to begin hiring again". So as a result of the company doing bad, I'm just kind of breaking down the sentence here.
If I'm looking for the key words, that's been 'suffering.' It is to begin hiring again? Well, it is unlikely that it will begin hiring again. So we get rid of words like eager. Reluctant. If you're reluctant, you're not really willing to do something, so that works pretty well.
Inclined is the opposite. Disposed is actually a synonym here for inclined so get rid of both of them. Ambivalent means you have mixed feelings, so someone would maybe kind of argue for this word.
This word is a little bit more complex. You have both positive and negative here. That wasn't our word. Saying, "Oh, they're ambivalent because they're confident or hopeful in one manner but kind of unhopeful in another". You see? That's a complex word. It requires a complex clue.
Not going on there. So again, key here, of course, is identifying cause and effect sentences with words like 'because,' and then just following the usual steps. Break down the sentence looking for the keyword and coming up with our own word.
So let's try another one. A longer one as you can see. "Cornelius was prone to embellish whenever possible–in some cases he would even twist reality if it served his theatrical aims; consequently, therefore, his colleagues did not his count of the flying saucer shaped cloud that followed them all the way from his home to the office". Okay, a rather comical one, but there's a lot of verbiage going on here.
So he was basically, he liked to exaggerate. That's all that means. I'm getting rid of this. This is my cutting through the verbiage up here, so he would twist reality and therefore, his colleagues did not believe his account. That's all. So he's probably making stuff up, and just like that, we need a word that means believe. Oh, look.
There it is it, that easy. And we noted the word consequently. We went through. We put it in our own word, and we got it back quickly. Mistrust, obviously, the opposite. Deride, or put down, does not work here. Reject his account. They did reject his account but look at that key word there, not, not believe.
Always make sure to put it in our own words. Celebrate doesn't make sense, of course, and there we have an answer. So you can see, typically, cause and effect sentences aren't the more difficult ones. This one was, of course, very easy.
However, there are sometimes difficult text completions, whether single, double, or triple blank that deal with cause and effect structures such as this one. "A theoretical physicist, especially one trying to divine the origins of the universe". I kind of call this a little bit of verbiage. Let's get rid of it.
"Must rely on mathematical training just as much as". That's actually an interesting construction now that we're here. It doesn't have to do with cause and effect sentences, but the structure, "mathematical training" and "just as much as". Mathematical training, of course, being A. "Just as much" whatever goes in here, B., shows that they are equal.
So mathematical training is just as important as something else. What is the something else? Notice the word, 'for.' It's a small word. It's not big like, consequently or therefore, but there it is. That shows that we are dealing with a cause and effect sentence.
And so now, we want to do our usual. Follow our basic steps. Find the clue. Keywords. Come up with our own word. The mind must be able to concoct, to come up with endless possible scenarios.
So, I think of all these different possible things. So, is that intuition? Well, if I were you, that perhaps to come up with these multiple scenarios, you need intuition, but it doesn't really mean, in of itself, intuition doesn't mean the ability to concoct or come up with endless possible scenarios, so it's kind of but not really.
Hindsight is a trap here because you're thinking, "Oh, the divine, the origins of the universe, you have to look back," but here you just want a word that means being able to come up with many different ideas.
Speaking of which, coming up with many different ideas, there it is. You need to be creative. Logic. Another trap answer because math is involved. Oh, math and logic. Again, these are our key words here. We want to match that up, of course, with the answer, the way to do with creativity. Irrationality clearly doesn't work, and there's the answer, C.
After a while, when doing these, you'll notice this cause and effect relationship because you'll pick up on these keywords. Then, of course, it's just a matter of always following the basics steps, so you can get the answer correct.
مشارکت کنندگان در این صفحه
تا کنون فردی در بازسازی این صفحه مشارکت نداشته است.
🖊 شما نیز می‌توانید برای مشارکت در ترجمه‌ی این صفحه یا اصلاح متن انگلیسی، به این لینک مراجعه بفرمایید.