سرفصل های مهم
احکام اصلاح
توضیح مختصر
زمان مطالعه

0 دقیقه

سطح

خیلی سخت
دانلود اپلیکیشن «زوم»
این درس را می‌توانید به بهترین شکل و با امکانات عالی در اپلیکیشن «زوم» بخوانید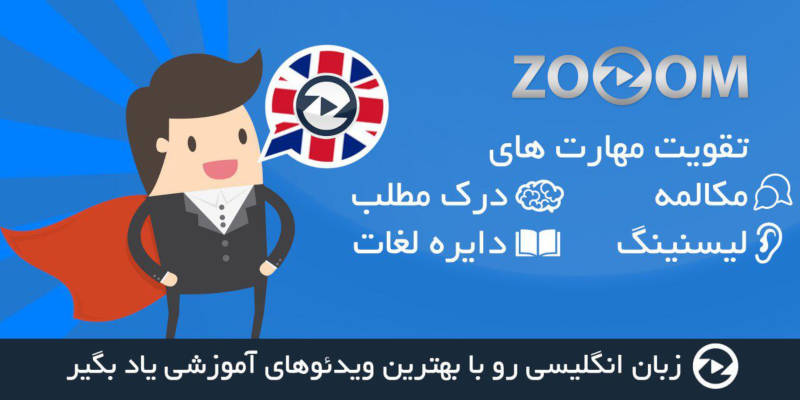 فایل ویدیویی
متن انگلیسی درس
Elaboration Sentence
OK. In this video, we are going to be dealing with a type of sentence called elaboration sentence. In elaboration sentences, you will often see a semicolon.
You'll sometimes see a dash, and you'll sometimes see a colon. Let's get that right here in front of us. Boom. Let's see these three. Drew them roughly up here, and it's important because these types of texts completions are very common on the GRE, so it's important to know that, more or less, these three are used interchangeably.
What are they elaborating? What's going on? Well, David's reputation as a was well deserved. Tell us more. Elaborate. So, we've got our semi-colon. We have a word like indeed. Indeed is, again, a word that shows us we're going in the same direction.
There's no shift, so it's simply elaborating. So, I know indeed, and then elaborating how? Well, the sentence says, "Even after coming into a million dollar inheritance, he, being David, still lived in a poorly furnished attic". Huh. So, what kind of word do we need to come up with?
Well, this person had all this money, a million dollar inheritance, and they still lived very poorly. So again, we want to come up with our own word and match and maybe right off the bat, you know that the word for someone who has a lot of money but doesn't spend even a single penny is a miser.
You may, though, have been trapped by the word pauper. A pauper's simply a poor person. David, however, lives like a poor person but is actually rich, so we get rid of that. Clearly not optimistic. Opportunistic. He's not that, either.
That means I'm always trying to seize the opportunity, and then finally we have this fun word here, curmudgeon. We don't, of course, need to pick it because curmudgeon–or because we have our answer C, miser. But curmudgeon means somebody who is grumpy.
So again, we can get rid of it. But again, we're following the basic steps. Again, though you want to identify the sentence. Notice is it a shift or no shift. Now, we can have an elaboration sentence, however, that does shift.
However, with a word like 'indeed', it doesn't shift, so that's also important to know. But the idea here is if you want to know what's the answer to the blank, you look after the semicolon or the colon or the hyphen, and there you will find the elaboration.
So, let's have a look. There's another one with a hyphen. Carla approached work in a manner. How does she approach it? Well, let's read after the hyphen. "She would often stare vacantly into nothingness while performing a given task, regarding it as nothing more than a chore". OK, huh. Well, she obviously doesn't like work, so again we first looked at the second part of the sentence and thought, "Huh, how is it defining this?" And she doesn't like her work.
So what sort of manner–how does she approach work? Well, we come up here with our own word, and it's kind of in a very 'blah' manner or routine. Now yes, 'blah' is obviously slang but that's fine, you're coming up with your own word. Your own sense. It doesn't even have to really be a dictionary word.
If you think, "Wow, she must have a very 'blah' approach to work or very routine, as though she would rather be doing anything else". So now, we can go through the answer choices, and again, here's steadfast, which means loyal.
That doesn't mean blah. If you're a steadfast worker, you stick to the task. Roundabout. You're just not direct. Perfunctory. Word you probably don't know. Unseemly. This is a popular GRE word. It means something that is not appropriate, so it has a very negative connotation as well.
So it's almost immoral. It's unseemly. It's improper. But she simply is really out to lunch when it comes to to work, without literally being out to lunch. She's simply treating work in a very blah manner.
Then there's brusque. Brusque means rude, so that doesn't work. If you can see the word that we don't know in this case is the answer, which is perfunctory.
When you do something in a perfunctory manner, you go through the motions. You don't really put any thought or heart into it. You simply do it in a very routine fashion. So again, though, the key here was noticing the hyphen, noticing that we're dealing with an elaboration sentence.
In this case, there's no shift. We're simply defining the word, perfunctory, using this example of this woman here at work.
مشارکت کنندگان در این صفحه
تا کنون فردی در بازسازی این صفحه مشارکت نداشته است.
🖊 شما نیز می‌توانید برای مشارکت در ترجمه‌ی این صفحه یا اصلاح متن انگلیسی، به این لینک مراجعه بفرمایید.