سرفصل های مهم
روش حذف
توضیح مختصر
زمان مطالعه

0 دقیقه

سطح

خیلی سخت
دانلود اپلیکیشن «زوم»
این درس را می‌توانید به بهترین شکل و با امکانات عالی در اپلیکیشن «زوم» بخوانید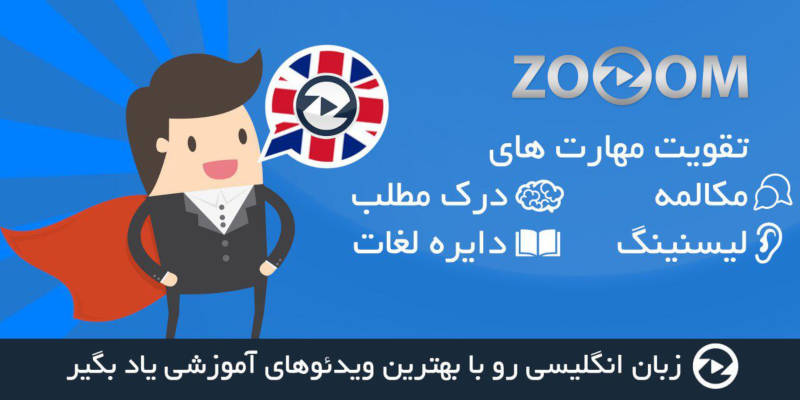 متن انگلیسی درس
Elimination Method
In this video, we're going to learn a couple of important things. First off, we're gonna revisit the idea of looking for the clues in the sentence, trying to find out what that blank is about, and so, that's really important.
Look for those clues. In this sentence, again we can read it, "Around the office, he had developed a reputation as a blank". From the last video, you should remember that you always have to read the entire sentence because at this point, he could have the reputation as anything.
Notice here the hyphen, as well. We're going to define what's the reputation. Well, it's defined as this man was a or made exacting demands. People in the office quickly learn what a strict disciplinarian he could be.
So now, we have the clues. There's two of them. They more or less mean the same thing. Someone is always asking you to do this, and they're very disciplined. You must always do it the right way, and they're very strict.
So what we can do is we can come up with our own word, or we also have the option of simply matching. That is, matching these key words or these clues with the answer choices.
We're going to match them. Why? Well, because you could come up with your own word, but simply, you know that the answer choice has to be a synonym for exacting or a strict disciplinarian.
So, let's just use a disciplinarian. Okay. Let's start with A. Visionary. Is a visionary a person who is a strict disciplinarian? The answer is no. It's a person who simply has a vision, so we can get rid of that.
OK. Next, we have a motivator. Well, a motivator, someone who really pushes you and motivates you, and therefore, they have to be strict. Otherwise, you're not going to be motivated. So, there's the answer, but wait a second.
This is the GRE. By definition is what we're going for, not 'could be'. For instance, a motivator could be a strict disciplinarian. They could make exacting demands, but by definition, is a motivator one who's a strict disciplinarian?
No. So always remember, it's by definition. A surveyor, by definition, what do they do? They survey. They look around. They take note. Are they, by definition, a strict disciplinarian?
No. And that takes us then to overseer. Overseer. They're looking over, and therefore, they're watching, and they're making exacting demands, and I guess they're also a strict disciplinarian.
But is that by definition? When someone says, "Oh, the overseer". Do you say, "Oh god, the overseer is coming. He's going to be so, or she's going to be so strict in making exacting demands because that's what all overseers do". The answer is no.
Maybe a majority of overseers are like that, but we're looking for definition only, but wait a second. I can't just eliminate it because look at E. What's that word, martin, martinet, martinet? What does that mean?
So, it must be overseer, but as we remember or as you should remember, it must be by definition, and we've already eliminated overseer because, by definition, it does not mean a strict disciplinarian.
So when you eliminate, do not be afraid to pick the word you don't know. Martinet is the correct answer. We know what it means. A martinet is a strict disciplinarian. Now, it's actually named after someone who, believe it or not, was named Martinet, and the reason I am pronouncing it, not Martinet, but Martinet as the person, is because he was a French general in the nineteenth century and guess what?
He was a strict disciplinarian, but the key here is to make sure that you don't eliminate a word just because you don't know it, and that you don't choose a word because it kind of works.
You choose a word because it definitely works. If that word happens to be the word you don't know, then that must be the answer. OK. So let's try that. Let's try using that logic to this sentence, and I will read it.
"In the last century, the US has truly become a blank nation". Notice the colon, and we're going to define what sort of nation. "Immigrants from over hundred countries have created a veritable tapestry of languages". So, again, you can try to come up with your own word, or you can here look at the clues.
So, here's this tapestry of languages. It seems to be a nation of people who speak many languages and so, that's good enough for our own word or own phrase. We want a word here that means speaking many languages.
Cosmopolitan. Maybe you've heard of that word before. It means relating to the big city and sophisticated. So if your friend has moved to New York and suddenly, they have become very cosmopolitan. That's fine but, by definition, does that mean they're suddenly speaking five or six different languages?
No, they're simply living in the big city, so cosmopolitan doesn't work. By definition, if you were speaking many languages–a nation has language speakers from over 100 countries, does that make it a dignified nation by definition? Nope.
Then, what of C? Universal. Universal could work, right? We have people coming from everywhere, so it's a universal nation, but wait a second. We were looking for a tapestry of languages, meaning many, many languages. Universal does not mean that.
There's that strange word. What is polyglot? We don't know. So we go to E, which is cherished. We could become a cherish nation. Well, maybe because there are so many languages, we cherish it.
But by definition, cherished does not mean speaking many languages. Polyglot, on the other hand, does. Notice the root poly, which means many. Glot, glottis, comes from your throat. So many throated or many tongued speaking many languages.
That's how the roots work with polyglot, and now, we know our new definition and therefore, that is definitely the answer. So we matched the key words. We eliminated, and we weren't afraid to pick the word we didn't know, which in this case, was polyglot.
That doesn't mean that a word that you don't know is always going to be the answer, but that just means that you have to be careful with the other words. Make sure they definitely don't work before you pick the word you don't know.
Of course, if none of the other words work, or you don't know, is the answer.
مشارکت کنندگان در این صفحه
تا کنون فردی در بازسازی این صفحه مشارکت نداشته است.
🖊 شما نیز می‌توانید برای مشارکت در ترجمه‌ی این صفحه یا اصلاح متن انگلیسی، به این لینک مراجعه بفرمایید.