سرفصل های مهم
معرفی واژگان
توضیح مختصر
زمان مطالعه

0 دقیقه

سطح

خیلی سخت
دانلود اپلیکیشن «زوم»
این درس را می‌توانید به بهترین شکل و با امکانات عالی در اپلیکیشن «زوم» بخوانید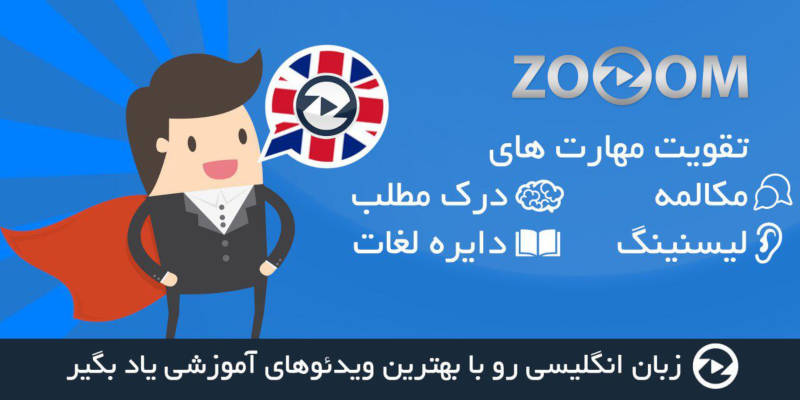 فایل ویدیویی
متن انگلیسی درس
Intro to Vocabulary
Welcome to the GRE vocabulary overview. Here we're gonna talk about vocabulary studying big picture what's going on starting with denotative versus connotative. Denotative mean definition-wise. What definition do you see next to a word in the dictionary.
So, let's take amenable. The definition of amenable is willing, obliging, easily-persuaded, open to being acted upon in a certain way. So, we study vocab, we say ha, I know amenable, it means willing, obliging, easily-persuaded, open to being acted upon, et cetera..
You become this reciting robot who feels or who thinks he or she knows what the word means by simply rattling off a stock definition, but be very careful because the GRE is about not the denotative definition so much as the connotative. How the word is used based on the associations with that word.
Even that's not the best definition, so let me give you an example. First off, he was amenable and would do lots of stuff. This is what we think. This is what our brain wants to say, aha, you want to use it. So, if connotative is telling me how to use it, how that word functions in a sentence, and I think "Ah, I get it he was amenable to do a lot of stuff.
He was willing. He could easily do things. However, even is not enough. Connotative is something of this nature. You can see that this sentence and the one below it are far more complex.
These are GRE level sentences in terms of complexity. And in both cases, the word amenable fits in the blank. The first case, "The cinematic idiom of Fellini is not readily amenable to the sensibilities of a generation that prizes heavy handedness over…
I'll stop reading right there, lots of words. But the point is, if you only read that definition if you only know the denotative, you would not expect amenable to go into that blank or for that matter, this blank here, but amenable works in both cases and therefore when studying vocabulary for the GRE, you have to go way beyond the dictionary definition or even the flash card definition.
You have to understand how words function in context because definitions can be complex, but the style, the way words are employed in a sentence, the way that writers use them, the way that the writers of the GRE use them, makes things even more complex.
And so what you have to do is figure out how these words work in context, and to do so, you need to find that context. How? Well, you want to go to sources.
Sources where they use words such as amenable, and you wanna be the word detective. So here I have a few sites. One is called wordnik.com. I love wordnik.
Not only does it give definitions from five, six, even seven, in some cases, different dictionaries. It gives you example sentences that are gleaned or gathered from across the web. So you can see how words function in a sentence.
Another option, if you feel that sometimes on wordnik the words, there are just so many sentences that's overwhelming, there's so many different sources, you wanna focus on one source, go to the new york times dot com, in the search box up top, enter your word.
Amenable. And suddenly, all of these examples of New York Times writers using the word "amenable" will crop up. and you can go through and look at those words.
Look at those sentences, see how amenable is functioning. Dictionary.com also uses example sentences. So, you are not just learning the definition of the word but you're being a word detective and hunting down how these words function.
And then you'll get a sense of what the GRE wants you to do with these words, how it wants you to be able to recognize them, test day. But this is not easy at all.
This is not easy at all. And so you're gonna have to study words as you learn. It's gonna be very difficult. It's not easy because it so much easier studying a hundred-five words, the definitions, rattle them off the next day in a quiz, but that's not what the GRE is.
The GRE is taking words at a complex level and making sure that you remember them over a long period of time. So this is tough. This is gonna be tough. I'm telling you now.
But you will do well. So at first, it's going to suck. Pardon my language. part of the reason why is your brain, first off isn't used to learning vocabulary, for the most part, unless you've been learning a foreign language.
Otherwise, this is part of your brain that's dormant, and you have to kind of make it come back alive. So it's gonna be tough at first. You're gonna miss many questions because well, there's many words in these questions many difficult vocabulary words in the GRE questions and even in the reading comp.
passages themselves and you're going to be struggling and you're going to hate it, but the point is: things will get better. First though, you're going to have to commit these words to long term memory. You're gonna have to recognize how they function in context, but over time, you're gonna start making more connections between words, words are going to start to seem familiar, the way that these words are used, the patterns in which the sentences are written, the grammatical pattern basically long sentences with commas and semicolons are gonna seem more familiar and easy to you.
But you need that perseverance get over the hump. I can't stress that enough, because people want to give up. At least, they want to give up on the method and they say, "No, I'm just going to cram a bunch of flashcards, I'm not going to be a word detective, but I encourage you, it may seem tough going, and you may not seem to be memorizing a hundred words a day, but again it's about committing words to long term memory and understanding how they function in context, and that's gonna be tough, you're gonna need perseverance, but it will be worth it because within few weeks, even a month, suddenly words will start popping up and you'll have a better sense with them.
A much better sense than you did even a week or two before. I was kind of vague just now when I said you were gonna start using words. And the reason I was vague is because that's what we're gonna be talking about in these videos. How to learn words, how to make words stick, how to really make it so that you get over that hump in vocab, and you're not gonna believe me but vocab actually becomes but we've had many users afterwards say, "Oh my gosh, I've learned all of these GRE words, they're great, I can't get them out of my head, and now I like using them". They are really ecstatic, they're not making it up.
I'm sure many of these people at first dreaded the idea of having to study these words. So, how are we gonna make it fun and effective is this multi-pronged approach. Basically it's flash cards. There's reading, active usage, grouping and association, vocabulary games, and finally, the questions themselves.
And, again, I raced through the slide just now because these elements, each one of these is gonna be covered in its own video. So I encourage you if you got everything from this video head on out and watch videos on each one of these different components.
مشارکت کنندگان در این صفحه
تا کنون فردی در بازسازی این صفحه مشارکت نداشته است.
🖊 شما نیز می‌توانید برای مشارکت در ترجمه‌ی این صفحه یا اصلاح متن انگلیسی، به این لینک مراجعه بفرمایید.