سرفصل های مهم
چگونه سر سری بخوانیم؟
توضیح مختصر
زمان مطالعه

8 دقیقه

سطح

متوسط
دانلود اپلیکیشن «زوم»
این درس را می‌توانید به بهترین شکل و با امکانات عالی در اپلیکیشن «زوم» بخوانید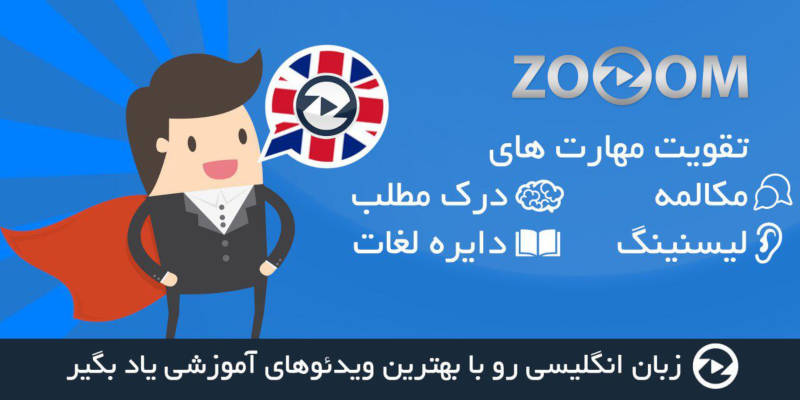 فایل ویدیویی
متن انگلیسی درس
How to Skim
This lesson focuses on the skill of skimming. Skimming is a great strategy for your IELT reading section, especially questions that focus on finding main ideas. So let's look at how we can use skimming to help us answer those questions. Okay, first of all, what is skimming? Well, skimming is not about reading really, really fast.
If you read each sentence really quickly, you probably wouldn't get very useful information. Skimming is a strategic way to find main ideas. What you're trying to do is find the main idea without reading every single sentence. Okay, so how do we do that?
There are two methods, I'm going to describe, method 1 is to just look at words but ignore sentences. All right, so you move from the top to the bottom of the passage just trying to find words that seem important or that are repeated over and over. As an example, here's our paragraph about clones. All right, if I'm skimming this paragraph, I'm drawn to these words that I'm underlining.
We see clone three times at the top, genetically, we see procreation, reproduce. We see clones again, more procreation, more genetically. Okay, if I'm skimming this passage and just looking at words, I could probably make a very good guess about the main idea.
That it involves the topic of cloning and how clones reproduce. Just based on all of these words that I know that are jumping off the page to me. Because they're repeated, or they seem important. So that's method one, just looking for words. Method 2 is a little different. And it's a strategy I highly recommend which is to look at first and last sentences of a paragraph to try to find the main idea.
This works because as I'm sure you know, in most paragraphs, the detail or example information is in the center, is in the middle of the paragraph. The main ideas are at the beginning or the end. So if we look at the first few sentences at the top of a paragraph. In the first, excuse me, the last sentences of the paragraph, you can almost always get a good sense of what the main idea of that paragraph is.
Alright, so we won't look at this in detail now because in a minute, I'm going to give you a chance to use this paragraph for an example question. But if I'm skimming and reading the first three sentences, I'm going to try to read these first few at the top and the first few at the bottom to try to get the main idea. All right, we'll do than in a minute.
So to recap, method 1, look for words and ignore sentences. Method 2, look at first and last sentences to try to get the right information to get the main idea. You definitely don't want to just read everything really, really fast. Okay, so let's look at a sample question. Let's look at a matching headings question, as a way to practice doing some skimming to answer.
All right, so we're going to use our clone paragraph that we have been looking at in just a minute. Below, you see from a to e, we have sample headings. One of these headings is the best heading for our paragraph that we've been looking at in this lesson so far. What I want you to do now, please stop the video, take a little, a few seconds to read these headings.
And in a minute, you will skim through the passage to try to find which heading is best for our paragraph. Okay, so please stop the video now. Okay, so you've read each one of these a to e. Now, let's go to our passage. Okay, I want you to stop the video one more time and just read the first sentences here and the last sentences here.
And try to figure out which heading would have been the best one. Stop your video now. Okay, so you read those headings, excuse me, so you read these sentences. And now you're thinking about which heading will fit best. When I skim this passage, I notice at the top, that we find at the very beginning here a definition of clone.
Okay, so we have a clone definition. Okay, and at the bottom, we find out that the name for the kind of reproduction clones do is called vegetative reproduction. Okay, so here, where the topic is clones and how they reproduce using vegetative reproduction. So if we're going back to our sample question, all right.
So, which one best serves as a heading for this paragraph? What the main idea as we know, hopefully you were going to choose c. What is vegetative reproduction? All right, because that's what the paragraph is about. It's about how clones, describing how clones use vegetative reproduction, okay? All right, let's look at another paragraph in the same essay.
If we have paragraph 2, go ahead now, pause your video one more time and read the first sentence. And maybe the last sentence of this paragraph 2 to skim and see if you can figure out the main idea. Go ahead and pause your video now. Okay, just like in the first paragraph, when I read this first sentence.
Once again, this gives me a really good idea about what this paragraph is really about. We see clonal colony and basically a definition of what a clonal colony is. And if we look back at our answer choices, that was one of our headings to choose from. A says, okay, what is a clonal colony?
That would be a good heading for this second paragraph. Right, and as we saw in the first sentence there, the main idea is indicated in those first lines really, of that paragraph. Okay, anyway, this is just supposed to serve as a good example for you of how to use skimming to more quickly answer questions related to main ideas. The concept is to save time and to really target, in a strategic way, the information you need to answer these main idea questions.
You can either just look for words in the paragraph, to see if you can figure it out that way. Or a really good method, especially for these matching heading questions, is to look at first and last sentences to go find your main idea information there.
مشارکت کنندگان در این صفحه
تا کنون فردی در بازسازی این صفحه مشارکت نداشته است.
🖊 شما نیز می‌توانید برای مشارکت در ترجمه‌ی این صفحه یا اصلاح متن انگلیسی، به این لینک مراجعه بفرمایید.