سرفصل های مهم
ترجمه و تفسیر کردن
توضیح مختصر
زمان مطالعه

9 دقیقه

سطح

متوسط
دانلود اپلیکیشن «زوم»
این درس را می‌توانید به بهترین شکل و با امکانات عالی در اپلیکیشن «زوم» بخوانید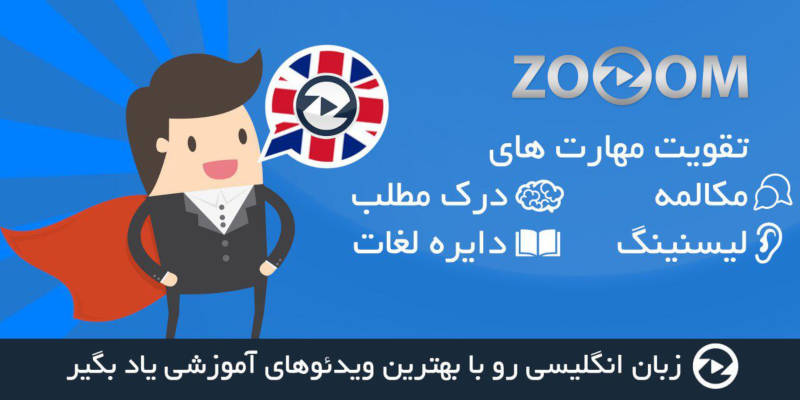 فایل ویدیویی
متن انگلیسی درس
Paraphrasing
Paraphrasing is a very important skill for the IELTS exam. What is paraphrasing and why is it so important? How can you develop? That's what we'll look at in this lesson. Okay, so what is paraphrasing? Paraphrasing is basically expressing an idea in different words.
So, if someone says or writes something one way using different language to say the same thing, that's what paraphrasing is. So as an example, we've got this simple sentence here. Bill got soaked on his bike ride home in the rain. Okay, there are many, many different ways you could paraphrase this sentence. Let's just look at one way.
All right, Bill was drenched from his commute home. If you look at the underlined words here, to be soaked and to be drenched are synonyms. They really mean the same thing to be very, very wet. Now you're mind say, bike ride home and commute home are different things, and that's true.
A bike ride home is more specific about how Bill got home, and I think a commute, that idea, is more specific about why Bill went home, he was going home from work. But, I think in general these sentences mean basically the same thing. We know that as Bill was going home, he got very very wet from the rain. And that's the idea that both sentences communicate. So they're good paraphrases.
They express the same or a ver similar idea in different words. Okay, so how is paraphrasing a key skill for the IELTS? Well, the IELTS tests your ability to paraphrase and to recognize paraphrase because it shows your grammatical range. To paraphrase well you'll almost always have to change a sentence around at least in some small way, and so that's one aspect of paraphrasing, it also shows your vocabulary, the depth of knowledge you have about English words and how to say one idea in many different ways using different languages.
That's one way that IELTS is trying to see how much English you know. All right, so we will talk about each section of the test in much more detail during those particular lessons that you'll have later in the course. For now I just wanna make a quick point about why paraphrasing is important for each of the section. For reading and listening paraphrasing and recognizing paraphrases is very important because almost all of your correct answers for these sections Will be paraphrases.
IELTS almost never uses direct language from reading or listening passages as correct answers for your questions. In fact, if you see those direct words or direct phrases that you heard in your reading and listening passages very often, those are incorrect answers. They're looking to maybe kind of trick you into answering the wrong thing. So paraphrases are very important for that section.
For writing and speaking, this is basically about avoiding redundancy When you say or write the same thing over and over it makes your language look very basic. Because it looks like you don't know any other way to express your ideas. More specifically for the writing section. It's very important to avoid repeating the same language that they ask you in the question and so paraphrasing that language in your written response is an important thing.
Again, we'll talk about that more in the writing section of your lesson. For now, how can you improve your ability to paraphrase? Well, very obviously you should be studying vocabulary and if you feel that your grammar ability is not. Is strong as it should be, you should study grammar as well. You need to be able to learn synonyms for words.
So as you study vocabulary, it's a good idea to write down synonyms or words that you know alongside the words that, the words that you are studying. How you study vocabulary is largely up to you. Do you keep a journal? Do you keep track of words on your computer or your phone? Different things work well for different people but you should be studying a little bit of vocabulary every single day.
You need to paraphrase well, to use varied grammar. If you feel that your grammar ability is not what it should be, I've got a list of some grammar resources below for self study. All right. So When you're writing and speaking, you should practice varying your sentences. One thing to do when you speaking is to activate your vocabulary.
So if you're studying vocabulary, you're learning new words. Try, try, try when you're speaking and writing to use those new words As you're speaking even if you make mistakes. If you have a teacher, or a native speaker friend, or maybe you have a conversation partner, or somebody who's looking over your writing when you try those new words even if you make a mistake, you can get feedback about your errors.
It's very important to try and to activate those words that maybe you know and can recognize when you read them but are not really part of your active vocabulary. Practicing them out loud and in your writing makes them part of your active vocabulary. Secondly, you should when you write you should be editing your redundancy. This means, that after you write for fun, or for a journal, or for practicing your IELTS exam, you should look back at your writing and see if there a words that you've repeated over and, over and over again.
And you should added those sentences trying to vary your language. So that you don't have redundancy in your writing. So how can you do that? Let's look at our little exercise for fixing redundancy. Let's take a simple sentence like this, Steve went to the store and then met his friend for lunch.
Let's imagine in your paragraph that you wrote where this Sentence where you wrote the sentence but these words kept coming up over and over. Going to the store and eating for lunch. So you want to edit them to fix the redundancy. Well let's change the sentence around So that it's a paraphrase so that you say it a different way.
How many different ways do you think we could do that? I think many ways. Let me just give you three examples though. One, Steve walked to the marker and then visited with his friend at a cafe, okay. After buying some groceries, Steve got some food with a friend. Steve spent time with a friend over lunch after he finished his shopping.
Okay, if you want to look at these sentences in more detail, why don't you pause your videos and study, how these sentences are different but basically express the same idea as our first sentence above. The point I want to show you is there are lots of different words we could use and different grammar structures we could use to change this sentence around. The more you practice them the more you'll be able to use them and produce them on exam day.
We have different vocabulary. Instead of store we have market. We talked about just going shopping. Buying some groceries. All of these related to the same idea. Then we have met his friend.
We have visited his friend. Got some food with a friend, okay? And spent time with a friend. All different ways of expressing the same idea in different words. Notice in this sentence we change the grammar, we start the sentence with this introductory phrase, after buying some groceries, okay, and then continue the sentence, all right, that's a different sentence structure then the first sentence another example of how we can paraphrase.
This is something you should be working on as you prepare for the IELTS and when we get to the specific lessons for each section of your exam, we will talk about paraphrasing more and more as a key skill.
مشارکت کنندگان در این صفحه
تا کنون فردی در بازسازی این صفحه مشارکت نداشته است.
🖊 شما نیز می‌توانید برای مشارکت در ترجمه‌ی این صفحه یا اصلاح متن انگلیسی، به این لینک مراجعه بفرمایید.