سرفصل های مهم
اطلاعات را مطابقت دهید
توضیح مختصر
زمان مطالعه

10 دقیقه

سطح

متوسط
دانلود اپلیکیشن «زوم»
این درس را می‌توانید به بهترین شکل و با امکانات عالی در اپلیکیشن «زوم» بخوانید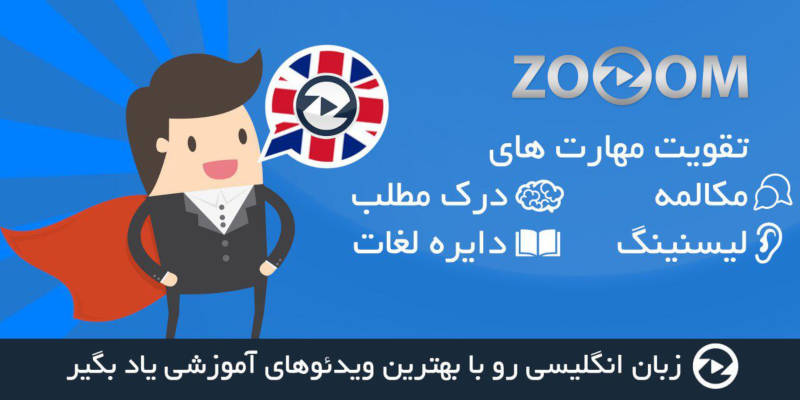 فایل ویدیویی
متن انگلیسی درس
Matching Information Questions
Let's look at the Question type Matching information. Here 's what a matching information question looks like. So each paragraph of your essay will be labelled with usually a letter next to the left side of the paragraphs. And your job is to figure out In which paragraph this information can be found. So for number one, you have a sentence here, and what you're supposed to do is go find in the essay where that information comes from.
Now, these will be paraphrases below, these are not direct sentences from the passage. So what you're doing is you're matching the ideas. The idea is found from somewhere in the passage. And you're supposed to label where. You can use any letter more than once most of the time on this.
In other words, some answers may come from the same paragraph. So if answer to number one comes from paragraph A, the answer for number two could also comes from paragraph A. Okay, let's talked about the question, ingest some strategy quickly and then we'll practice answering a few of these. So as we said before, your job will be to identify paragraphs that contain specific information.
This is similar to the question type matching headings, that you may have studied already, but matching headings questions are about main ideas. This type of question matching information somewhere is about details. You are supposed to find detailed information in the passage. You try to figure out what the main idea of each paragraph and 'm going to match a heading or basically a title with that paragraph.
These questions, you're going to have to scan for details, details within paragraphs. Answers will not come in order. So unfortunately if you find an answer to number three then numbers one and two may not necessarily come before that answer in the passage. Okay, so you're have to scan the whole passage for each question.
Answers will be letters as we said before. So the paragraphs will be labeled with letters and those will be your answer choices for this type of question. Sometimes you can use a letter more than once as we said. So, one paragraph may contain more than one answer choice, number one could the answer for number could come from paragraph A.
And the answer choice for number two could also come from paragraph and you just need to follow the directions. If you cannot use an answer choice more than once they will tell you that. Okay, so here's how to approach this kind of question. As with all other types of reading questions, we just have to say it every time.
Scanning is very important for this. So being able to look at the question and go back and scan the passage for the information you need is very important for this question. If you read the whole passage, if you have to go back through and really read a lot of the passage over again, you will lose a lot of time. So you just need to get really good at scanning for the type of information you need to find in this type of question.
You need to be careful for this type of question, some topics may be discussed in multiple paragraphs. In other words, if you're searching for somebody's name That person's name may be in paragraph two and in paragraph five. And you don't necessarily know where the answer is going to be unless you scan for it and really look at both places.
Also, some paragraphs as we've said already may contain multiple answers. Some paragraphs then will not contain any answers. So don't think that each paragraph needs to connect with one of the answers that's not true. There could be multiple answers in one paragraph or no answers in another paragraph.
Okay so let's try to answer a couple of these here. We'll do the first two. You're welcome to try to answer the second two below on your own. But let's focus our lesson on these first two at the beginning. So as you're approaching this question, which you need to do is look at each one, and as with our sun method that we've talked about before, okay, right where we've skimmed, but then we need to underline and take notes.
Here underlining is really important, so in each answer choice you want to underline the key words. Device is definitely a key word in question number one. Locate planets. A series of images. Okay, so we are going to definitely want to scan the passage for synonyms or paraphrases of these words.
Whatever we can find. I recommend right now pausing your video. Getting out your Lowell article that's linked below if you haven't done that already. And go scan for these answers in the passage, see if you can find which paragraph.
Paragraph contains this information. Go ahead and pause your video now. Okay, hopefully you found In paragraph C this long sentence here. Because in it we find the correct answer for number one. Noticed that synonyms and paraphrases here. A device is a good synonym for machine and a series of images is a close connection to the idea of a time-lapse.
Now, time-lapse might not be a familiar concept for you. Okay, it's a tough phrase, it's a very advanced vocabulary word. But you might be able to gather it from this idea of a group of photos. Okay, that were put together and that they created this illusion of movement in somewhere. Okay, it's a tough question but hopefully you found that our question sentence here.
A device used to locate new planets using a series of images of the sky fits this description as a pair of phrase for what you find in paragraphs C. Okay, so let's go to question number two now if you want to try this again pause your video and go scan for this answer. Before you do, why don't you go ahead and try to underline the keywords in this one that you're going to search for.
Go ahead and pause your video. Okay, so which words did you underline? For me, if I'm going to scan, I want to underline these keywords, prove Lowell's hypothesis and at the beginning a discovery, we're looking for some kind of discovery. Now as you scan the article you know there been several discoveries mentioned, okay?
We're looking for one that prove Lowell's Hypothesis. So if I'm going to go back and scan the article I am definitely going to use Lowell's name for my scanning. The reason why is it's easy to find, it's a capital name and I can just go back and look for the different mentions of Lowell. So we're trying to find in the passage a place where something is discussed that covers a discovery that seems to prove law correct in someway.
Alright so possibly, you found once again in paragraph C, that this answer is covered. So if you look, we are looking for discoveries in prove-Lowell's hypothesis,Information in blue, really covers a lot of that. First of all, we have a discovery, right? Here's your best clue that this maybe correct answer.
And then we've got a tougher part here, prove Lowell's hypothesis, okay. So we have to see if this is work. Let's look down below. The object lay just six degrees from one of the two locations for Planet X that Lowell had suggested. And It seemed as though at long last Lowell had been vindicated.
All right, vindicated is directly related to this idea of proving his hypothesis. To be vindicated means that something shows that actually you had been correct. Now vindicated is a difficult word Maybe you don't know vindicated. We've already got the clue of discovery and you could probably infer that this discovery proved that Lowell was correct even if you don't know the word, vindicated very well.
In fact, that's the correct answer here in paragraph C. Or answer choice C would be the correct answer for number two. Okay, so that's how to approach this type of question. Go ahead and look for them in your practice materials and use the approaches we've discussed in this lesson to go scan effectively for the right answers.
مشارکت کنندگان در این صفحه
تا کنون فردی در بازسازی این صفحه مشارکت نداشته است.
🖊 شما نیز می‌توانید برای مشارکت در ترجمه‌ی این صفحه یا اصلاح متن انگلیسی، به این لینک مراجعه بفرمایید.