سرفصل های مهم
تکمیل خلاصه، چارت، جدول، نمودار
توضیح مختصر
زمان مطالعه

9 دقیقه

سطح

متوسط
دانلود اپلیکیشن «زوم»
این درس را می‌توانید به بهترین شکل و با امکانات عالی در اپلیکیشن «زوم» بخوانید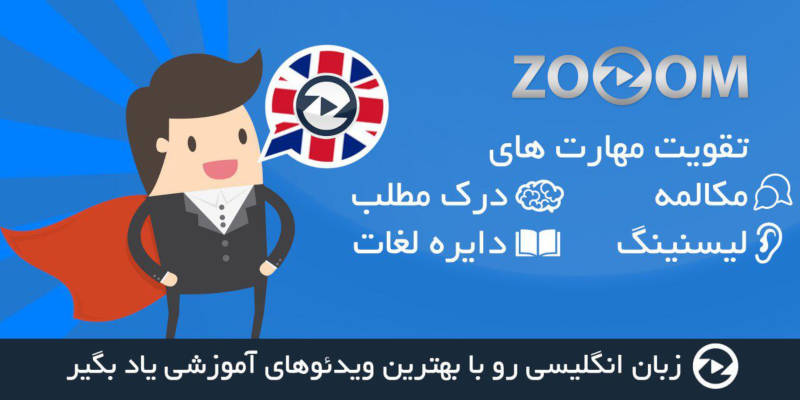 فایل ویدیویی
متن انگلیسی درس
Summary, Chart, Table, Diagram Completion Questions
Let's take a look at a group of very similar questions. They are Summary, Chart, Table and Graph Completion questions. These are similar because they involve some kind of visual especially with Chart, Table and Graph Completion questions. Summary questions are similar to these, except you will have a paragraph with missing information that you will need to fill in.
All of these questions requires similar approaches, we're going to look at them and just get an introduction to these different question types in this lesson. So let's start by getting familiar with the questions. First of all, all of these question types are really about finding detailed information. You're going to relate detailed information from the text to the visual or the summary.
So you'll have to look at that visual and go find information related to it in the text you're reading. The topics often have something to do with a process or a phenomenon. So something from nature, usually, or some type of technical instructions or a description of how something works, that would be common. It can also be an explanation of a technical concept of some kind.
You also find a lot of questions related to categorization. Categorizing different things such as let's say, different types of animal species or something else taken from nature. These are common question topics for this series of questions. All of these question types share a few features in the way you want to approach them.
First of all, it's important to look at the visual information on the chart or graph, but don't study it too closely, don't get lost in a complicated chart. Often, much of the information on the chart is not really necessary for you to answer the questions. You only need to go search for the things that are going to help you answer the question.
We will look at that in a few sample questions in just a moment. What you want to do is look for clues on the visual, just like other question types where you're, let's say, taking a short answer question and trying to find keywords. You're doing the same thing with these, it's just a different type of question. You're looking at the visual or the summary to help you figure out what to look for in the passage.
For these question types, answers to not necessarily come in order in the text. However, it's very common that the answers for these kinds of questions will be found in one smaller sections of the text. So, maybe a paragraph or two that describe something that's shown in the visual. That's very common for these kinds of questions. As always, look for clues such as the parts of speech for the answer you're looking for or anything else like that.
Something grammatical or something that makes logical sense based on what you see there, you can often find a lot of clues on the visuals or the summary paragraphs to help you search for answers in the text. Okay, it's important to note that the directions for all of these types of questions have one important feature you really need to look for. In a moment, we're going to look at a sample question on an experiment.
And so, let's use the directions for that sample question, here, to show the difference between the two types of directions you'll get. Type one might look something like this. Label the diagram of the experiment using words from the box. In this case, your answer choices will very clearly come from the box, and you need to use those answer choices only.
Type 2 might look like this, label the diagram using words from the text. Choose no more than two words for each answer. Okay, the word count may change, but it's this that you need to focus on. If it says find the words from the text, that means the words need to come exactly as they are spelled and written in the text as your short answer for your answers to these kinds of questions.
Make sure you notice the difference between here. It should be obvious that you have answer choices to choose from in a box, but sometimes students miss this bottom part and they come up with paraphrases or other words that they think will fit. Whenever you see, from the text, in your directions, you know that the words need to come directly from the text.
Okay, so let's look at some sample question types. Here's one that you might find which is a diagram showing the steps in an experiment of some kind. Okay, so we know that the passage is going to be about an experiment and we want to use the clues on the passage itself, to help us think about where we'll be looking for information and what we need to find.
We can see that we're involved in some kind of loop here. And number one is going to be found somewhere near this ocean water label that we have. So we need to find out what is under this bowl with water in it in the experiment that we are looking at. Number two, up here, comes just before this electrical park.
Okay, so we need to use that as a clue as we search for the answer, okay? Then, we're going to look for, as well, what is this electrical spark contained inside? That's going to be the answer for number three in some way. Okay, so with these visual questions, we are looking for clues on the visual like this to go help us find that information in the passage.
Okay, you might have a flow chart, this is another type of question with these visuals. A flow chart shows the steps in a process. Here we even have that label at the sample up here. So you're answers are going to be part of this flow chart. And what we're looking for is information that explains the steps and how they're related to one another in this chart.
So what you will do is you will go in and find key words and try to figure out what step comes before the other one in this process. Thirdly, then, this would be a table question prompt that you might have. A table is like a set of notes, it has information that is categorized in some way. So what you wanna do is try to figure out what the categories are.
And anything you can find about the organization of the information, because that will help you go back and search for it in the passage. Notice, for example, number one, all of these within this category seem to be related to time. If I'm going to scan for the answer for this question, I'm probably going to look for a time in the passage.
Here, it seems like they're categorizing something related to the type of session it is in that period. Okay, so if I'm going to searched for that answer, I'm going to go look for that. So, the organization of all of these kinds of tables will be different. It won't be necessarily look like my categories on this table here. But there will be some organizational patterns you can notice as you go through.
Finally, then, we have summary questions. A summary is just a paraphrase of certain information found in the passage. And what you need to do is go search for words that would help you fill in the summary accurately, okay? This will be a short answer question, you need to find the exact words to fill in for this type of question, unless there is a box of choices below, as we saw in the directions earlier in the lesson.
Okay, so what you do is you go through the summary, you look for paraphrases of key words, and then you go back and search for those details in the passage. All of these question types are pretty straightforward. They are common for general training IELTS reading sections where you might have a simple description of a process or a natural phenomenon and you need to fill in a chart related to it.
But it can also come up in more complicated academic reading articles as well. You just need to study the visual a little bit. Try to figure out where the information should be found in the passage. And go search for it in order to do well on these questions.
مشارکت کنندگان در این صفحه
تا کنون فردی در بازسازی این صفحه مشارکت نداشته است.
🖊 شما نیز می‌توانید برای مشارکت در ترجمه‌ی این صفحه یا اصلاح متن انگلیسی، به این لینک مراجعه بفرمایید.