سرفصل های مهم
تکمیل و تطبیق جمله
توضیح مختصر
زمان مطالعه

9 دقیقه

سطح

خیلی سخت
دانلود اپلیکیشن «زوم»
این درس را می‌توانید به بهترین شکل و با امکانات عالی در اپلیکیشن «زوم» بخوانید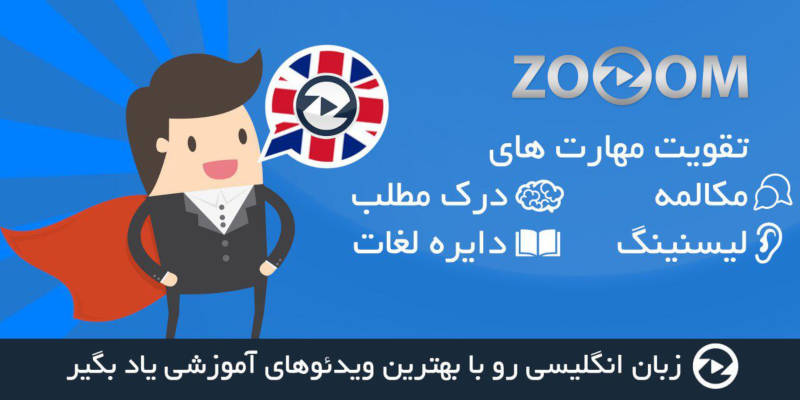 فایل ویدیویی
متن انگلیسی درس
Passage 3: Matching and Sentence Completion
Let's take a look at Passage 3 for the listening exam. Passage 3 is more challenging than Passages 1 and 2. And the reason for that is that the focus is more academic than Passages 1 and 2. So you're going to get more advanced vocabulary than you had in those other sections but also the speakers may be talking a little faster, and the content may just be just a little more challenging and in-depth.
Passage 3 almost always involves several speakers. So there might be two or three people discussing the topic usually something from class. So for example, they might be talking about a question on a recent exam that they took. They may be helping each other to understand the question or maybe they're talking with a professor or a tutor of some kind.
That would be a typical context or situation for Passage 3. Okay, so there are three basic question types that are very common for Passage 3. In this lesson, we're going to look at two of them. The third one is also common for Passage 4. So we'll save that one for our Passage 4 lesson. Let's look at these though.
A very common one is Matching, so matching questions. And second one is Sentence Completion, and the third one that we will look at in our lesson for Passage 4 is Table/Summary Completion. So let's look at Matching and Sentence Completion questions for Passage 3. Matching questions involve taking a numbered list of items and matching them with some choices in a box.
Usually those choices are labeled with letters. So that will be your answer for Passage, excuse me, for Matching Questions for Passage 3. This question type is used most often to test your detailed comprehension. So your ability to listen for detailed information in the passage. So, before you listen to a passage where you have Matching Questions, you want to make sure you underline key words.
There will be key words in the answer choices that you should look for and listen for. Also, you want to study the numbered answer choices then. The information by the numbers are what's used to organize the questions. So, let's look at an example to show you what we're talking about. At the top here we've got this basic overlying question.
How does Betsy feel about Paul's plans for their study abroad trip? Okay, we haven't listened to the passage, so we're imagining on exam day we still haven't heard the passage, we're just analyzing and making predictions based on what we see. Well, we know that they're going to take a study abroad trip. So they're gonna talk about something related to travel.
And something related to the specific program that they're on, most likely. We're also looking for feelings, so words about feelings, and we want to know how Betsy feels about the things that we will look at. So, what we need to do is very quickly go through and just note what are we listening for. Is she A) excited, she may or may not be excited about it, so we don't know whether how she feels about it maybe we just don't get that information from the passage, and she is definitely not excited about it.
Okay, and then down below, are your questions. In here this is what we use to track answers as we go. So this is what you study in order to make sure you know what to listen for in the passage. Your first answer is going to be something about a museum lecture, we need to know how she feels about the museum lecture, how she feels about coral reef research, option.
And how she is going to feel about eating at a famous restaurant. Based on this question, before we listen to the passage we know we are going to get several items, several trip options that they are looking at, and we're supposed to listen for is how Betsy feels about each one. Okay, so this is what you can expect for a Matching Question. You're going to get these letters in the box at the top and your numbered choices below that you use to track the question.
All right, let's look now at Sentence Completion questions, another common type for Passage 3. For these, what you're doing, is you fill in a gap to some sentences that summarize key information from the Passage. So, this is really a summary skill that you're looking at. Your analyze and predict strategies as with any question type where you have a fill in the blank or a short answer, you need to know your word number limit.
So look for that at the directions. You also look for grammar and context clues. This is especially important for the sentence completion questions. Often you will get very useful information by analyzing the grammar and the sentence structure of your sentences before you hear the passage. For example, look at our sentence here below.
This might be a typical kind of Passage 3 Sentence Completion question. It says, 'The professor said he would not allow a on the assignment'. In terms of the grammar of this sentence and the blank that we have to fill, you can guess that we're going to have a noun somewhere and your big clue is the article here. A , you may have an adjective before that noun.
So you may have some description of the noun first, but there must be a noun you're looking for. That's a big clue. As you're listening through the passage, you know the kind of thing that you're supposed to be looking for. Also, we're looking for something that the professor would not allow, so something that is against the rules, something that is not permitted.
Logically, there has to be something here we're listening for that would not be allowed on a test, that would make sense for that sentence. Knowing what the sentence says before you listen is a key key strategy for this type of question. So you need to quickly read the sentences before listening in order to know what to listen for and also to know when to move on to the next question.
This is your tracking strategy. Each sentence provides a clue about where you should be in the listening passage as you listen since answers come in order. Okay, so let's take a look at an example. Here, we go first to our directions. We notice that only two words are allowed for our answer.
Okay, we look down at the questions. So your strategy should be to try to get through these questions and at least skim them before the passage starts. If you have many sentences, you might not have much time but you need to do your best and try to figure out as much as you can about the passage before you listen. So, sentence number one.
In order to finish his sociology paper by the deadline, James had to . Okay, he needs to do some action here. We don't know what it is, but we're listening to what he needed to do to finish that paper. All right, so finish and sociology paper would be key words that we're trying to listen for.
The second one, The assignment took him longer than he expected due to . This is going to be most likely a noun. Something caused him to have some kind of delay. Something made him take longer on his assignment than he expected. So we're going to listen for that. Make predictions.
What kind of thing could it be? Could it be a weather problem, could it be something that happened at his home? You think through different situations and you listen for them as they come in the passage. Lastly, fortunately he was able to get some help at . And we are listening for a place.
You don't need to write these things in, although you can on your answer sheet, you can write in any clue that you have. I like to do this to remind myself quickly what I need to listen for. If I can figure out this information from analyzing the passage, I do that. So to review, Passage 3 is more challenging than Passages 1 and 2, because it has a more academic focus and you can expect some more advanced vocabulary.
It's a little more complicated. Common question types are Matching, which we looked at, Sentence Completion, and then Table/Summary Completion, which we will discuss in the next lesson for Passage 4.
مشارکت کنندگان در این صفحه
تا کنون فردی در بازسازی این صفحه مشارکت نداشته است.
🖊 شما نیز می‌توانید برای مشارکت در ترجمه‌ی این صفحه یا اصلاح متن انگلیسی، به این لینک مراجعه بفرمایید.