سرفصل های مهم
برچسب نقشه و تکمیل یاداشت
توضیح مختصر
زمان مطالعه

0 دقیقه

سطح

متوسط
دانلود اپلیکیشن «زوم»
این درس را می‌توانید به بهترین شکل و با امکانات عالی در اپلیکیشن «زوم» بخوانید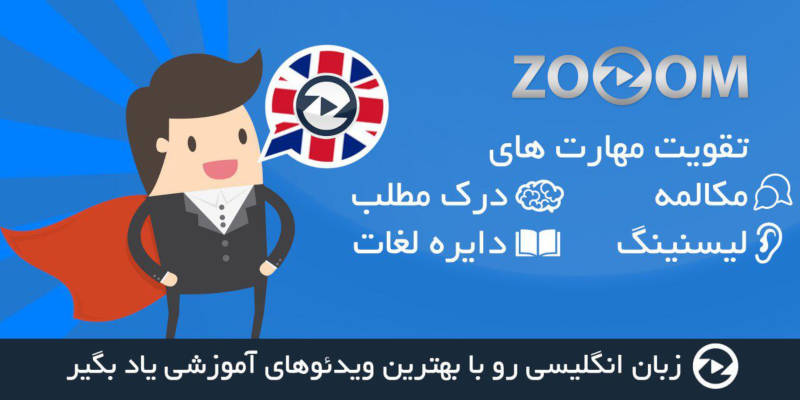 فایل ویدیویی
متن انگلیسی درس
Map Labeling and Note Completion
Let's take a look at Passage 2. The second passage you will hear in your listening exam. So Passage 2, is just a little bit harder than Passage 1. There may be more difficult vocabulary, it could be a longer passage, but in general this is still not one of the very difficult ones. Passages 3 and 4 in the listening paper are much more challenging.
So, you should do well on passage 2. It is often a monologue. So, instead of hearing two people or more in a conversation of some kind in Passage 2, usually you will hear just one person speaking. And it's usually an everyday situation, something from daily life. Often the speaker is an expert, a leader or a guide.
Or he or she just has some information to provide you. So this person could be describing a place, maybe like a tour guide, or a friend who is showing you her city. It could be somebody at an organization describing something there. It could be someone just giving you directions, telling you how to find something in the city.
So there are two kinds of questions that are very common for Passage 2. The first one is Map Labeling or Diagram Labeling. That make sense, right? Often you'll get someone giving you directions, or someone telling you how to find things, maybe in a museum or at a school, so you'll have a visual, you'll have a map, And you 'll have to label some things on the map based on what the speaker says.
Another common question type is flow-chart or note completion. A flow chart is a chart where. It explains a process of some kind and one thing leads to the next leads to the next. So steps 1, 2, 3. So maybe showing you a natural process of some kind, how something flows from one thing to the next.
Note completion is more open. It could be any kind of notes and you just need to fill in blanks usually to complete whatever notes you're listening to. Let's focus first on map labeling and diagram labeling questions, to think about how to approach them and what they look like. So, for map and diagram labeling, you're going to usually have to listen for directional vocabulary or place descriptions.
Things like go left, turn right, go straight ahead. Okay, phrases like that are common. For your analyzing and predicting. So before you hear the passage, you need to look at the question, analyze and make predictions. And so the most important thing as always is to just read the directions, first read them carefully.
Find out things like how you are supposed to answer. Okay? Are they short answers do you have to match letters in some way? There are many different ways you may need to answer for this kind of question. Often you can predict where on the map a passage will begin. Okay, it's very simple.
If the questions are labeled. One, two, three, four, on the map, then you know your answer for the first one, will be the place on the map where the descriptions will usually begin. So, you want to focus on that part of the map trying to figure out where to get your first answer and where the next answers will come. This is all based on the fact that as with any other listening question, answers come in order.
So you use that information to your advantage. Let's take a look at a sample map labeling question. Much like you might see on the IELTS exam. So, a few things to notice first. As you're doing your analyzing and predicting, notice that your answers need to be letters.
So you will answer A to F. And those answers will correspond with our numbers from the questions over here. Okay, we have what looks like an office. So this, we can predict that somebody is going to probably be giving us directions about how to find our way around an office building. We have office floorplan.
All right, we also know that the first answer is going to come somewhere in the middle of the diagram so we need to listen for something probably labeling this room at number one whatever that room is. Two looks like another large room. It's next to the dining room. We don't know what will be in there, but if you look at some of the answer choices, it's probably not a statue, it's probably not the information kiosk, because here is the reception.
The reception is where people enter the building. And it wouldn't make much sense to have an information kiosk, especially in such a large room taking up so much space. So it could be a library, a gallery, it could be a theatre. Okay, we'll have to listen, but this is the kind of thinking you want to do as you analyze your map.
Notice that the answers, somehow we're gonna be taking our information from here to here. Often on questions where someone's giving you directions there will be a kind of flow to the information and you will make your way around the city in a particular order. This office map has this kind of flow.
We don't know whether it's going to make a difference in how we answer, but as we listen for answers to questions one through four, we're trying to think of any clue we can that will help us to track the questions as they come. And know when to move from one question to the next. Okay, so that was a sample map question. Let's look at some information on the other common question type, which is flow-chart and note completion questions.
For flow-chart, you fill in the blanks on a visual chart that shows a process of some kind, one thing moving to the next, steps in a process. For note completion, you're going to fill in blanks on an incomplete set of notes. It's very basic and wide open. For your strategies for this, much like other questions, you want to really pay attention to the directions.
How many words are allowed in your short answer for both of these? What kind of information will you complete in the notes? Okay, as with many other question types, figure out as much as you can. Can you figure out noun, verb, adjective, adverb? Is there a particular tense you're looking for? Any type of information you can get by analyzing the sentences in your flow chart or on your note, will help you to predict the answers as you listen.
All right, and a third thing to watch for, can you tell when you will need to move from one step to the next. On the flow-chart. So a flow-chart shows steps in a process, what are the indications or what are the signs you're going to move from one step in the process to the next? For note questions, can you tell when to move from one category to the next?
So your notes will often be organized in different categories, and you want to take note of them. You want to look at them closely because that will give you information about when to move from one category to the next. Okay, so let's look at an example. Here is a sample note completion exercise.
And we notice our typical directions here, we can answer with 3 WORDS AND/OR A NUMBER for each one. Now notice the categories down here. This is what we're talking about with note completion and flow-charts. Each one will have a category of some kind. And there may be more questions under one category.
For this example, we just have one question per category. Okay, so the categories in this question, we're going to be listening to something called the Office of Community Enhancement. That may not give you many clues. If you know the word enhancement, you know enhance means to make something better, and you probably know the word community.
So this is an office that is trying to help the community to improve, to get better, to make whatever community this is happier or more productive. We dont know yet until we listen. All right but we are looking clues down below and we have our categories. So our category number one here is the purpose of this agency. The purpose of this office.
Alright, so the second thing is current projects that they're doing. And the third thing here is future projects. Alright, so we can guess, based on this, that we're about to listen to a presentation about this Office of Community Enhancement. And they're going to let us know why they exist. For number one we're going to know what their current things they're working on are and their future things.
Okay, so to review. Passage 2 is often a guide, an expert, a leader giving some instructions or information. A typical question type for Passage 2 is Map Labeling or labeling a Diagram of some kind. You analyse the diagram to look for clues about what you will listen to.
Another type of common question is a flow-chart. Some type of chart showing the steps in a process. In this kind of question you look at the notes before listening to the passage. Often the information will be categorized, and those categories give you clues about when to move from one question to the next as they come in order in the passage. Okay, so that is the listening Passage 2.
We will have lessons on listening Passage 3 and 4 as well.
مشارکت کنندگان در این صفحه
تا کنون فردی در بازسازی این صفحه مشارکت نداشته است.
🖊 شما نیز می‌توانید برای مشارکت در ترجمه‌ی این صفحه یا اصلاح متن انگلیسی، به این لینک مراجعه بفرمایید.