سرفصل های مهم
یک طرف را انتخاب کردن
توضیح مختصر
زمان مطالعه

8 دقیقه

سطح

ساده
دانلود اپلیکیشن «زوم»
این درس را می‌توانید به بهترین شکل و با امکانات عالی در اپلیکیشن «زوم» بخوانید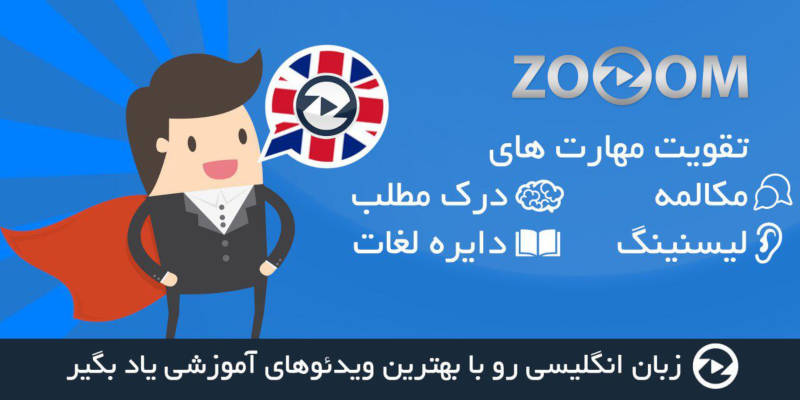 فایل ویدیویی
متن انگلیسی درس
Choosing One Side
The independent essay on the TOEFL, the second essay that you get 30 minutes for asks you to choose a side. It asks you to give your opinion about some issue at some A or B, some black or white, yes or no, up or down, left or right, right? So you need to choose one. And it specifically asks you to choose a side.
Many students try to write both A and B and that can cause a problem. Now in real life, things are complicated. In real life, it's not about just A, it's usually a little A, a little B. And on some other exams, like the GRE for example, it's better to show that understanding, that deeper, logical thinking about A and B.
But for the TOEFL, I don't recommend it. Here's why not. Let's take a look at this example question. Some people believe that the Earth is being harmed by human activity. Others feel that human activity makes the Earth a better place to live. What is your opinion?
Use specific reasons and examples to support your answer. Okay, so here we have something about what some people say and what other people say. So here's our A and here's our B. The Earth is being harmed or it's becoming a better place from human activity. Now, those are both true things.
The Earth is being harmed. There's pollution, animals are dying, for example, soon there will be no more pandas or no more tigers possibly. We are seeing climate change. Some areas are warmer now than they were before. There are bad things happening because of humans on Earth.
But there are also good things. The changes in science have given us medicine that didn't exist before. We can now feed so many people because of modern farming. We have technology like the internet with communication that was never possible before and these are making Earth a better place for us to live. So which one is true?
It's really tempting to try to write both of these because the world is complicated. But that's not what the TOEFL asks. Why not? Because the TOEFL is about communication. It is about explaining clearly, it is about giving your ideas clearly, an unclear opinion means a lower score.
So complicated opinions are more likely to be unclear. Simple opinions will be easier to communicate. So this is not a test of your opinion. It is a test of your communication, so stick, stay with the simpler opinion so that you can communicate clearly. So here's an example, compare these two paragraphs about plastic.
Now these are both about how the Earth is harmed or helped by people. And this one here, take a minute to read it. Okay, so we have something that is harmful here. It harms sea life and we also have something that is helpful. Technology and in cars, it can save people's lives. So this is about both A and B.
Now, let's take a look at this paragraph, and this one is all about the harm. It is harming sea life, just like this first one, same first sentences, but then it continues talking about harming sea life, about harming fish and turtles, harming birds, making these trash islands. Okay, so this is all bad. What's the point of these paragraphs?
Think about what the main communication is in each paragraph. This one says, well the Earth is harmed, and cars. It's kind of confusing, right, to talk about both sea life and cars in such a short space? Because when we talk about plastic and then we try and talk about both A and B, it's easier to get kind of confused about what your examples are and what the message is.
But if we talk about plastic in just A, in just the harm, now we can continue with a single topic. We are talking about plastic in the ocean, all through here. It's more consistent. Now, if we add in language problems, if you have some grammar problems, some vocabulary problems, this is even clearer.
It's here we have a paragraph. I'm just going to read this out loud. Earth is covering from pollution like plastic products. Plastics are may convenient but harming for life and sea particular. Also plastics are within the technology developments, however. People are saved sometimes in cars that are absorbing when crashing.
Okay, there are many mistakes here. And those mistakes make it very difficult to understand how these relate, these plastics in the sea, and plastics in cars. Is this bad? Crashing is bad, okay. What is this are absorbing when crashing?
I don't understand. I don't really understand this connection with also. So in the sea, also technology. However, wait, is something contrasting or is this comparing? I'm really confused here. I don't know what this paragraph means to say.
But if I add in language problems to the other paragraph, it's a lot easier to follow. This beginning part is the same up to particular, the same thing. But now, I'm continuing about sea life. Fish are sometimes in plastic, sea birds are eating plastic bags, and trash is together as islands.
If we don't produce plastic, the planet hasn't these problems. There are still many errors. The same errors here and many more errors down here, but I understand the general idea. I understand that plastic in the ocean causes problems. So, this communicates better even with the same types of language problems.
Pick the easier one and stay with it. It's usually the one that you actually have an opinion about. If you feel more strongly about A, then, pick A. If you feel more strongly about B, pick B. Sometimes it's not the one you feel strongly about, sometimes it's just the one with the better examples.
If I want to talk about medicine and the internet, and about cars, transportation, about food, they're are so many examples I can use about how the Earth is a good place for people to live now. Well, that might just be an easy essay to write even if I think the Earth is being hurt. What's most important is that you communicate.
It's better than making it complex, better than making it complicated, is communicating. That is what's more important, communication is greater than complexity.
مشارکت کنندگان در این صفحه
تا کنون فردی در بازسازی این صفحه مشارکت نداشته است.
🖊 شما نیز می‌توانید برای مشارکت در ترجمه‌ی این صفحه یا اصلاح متن انگلیسی، به این لینک مراجعه بفرمایید.