سرفصل های مهم
چگونه نوشتار تمرین کنیم؟
توضیح مختصر
زمان مطالعه

11 دقیقه

سطح

متوسط
دانلود اپلیکیشن «زوم»
این درس را می‌توانید به بهترین شکل و با امکانات عالی در اپلیکیشن «زوم» بخوانید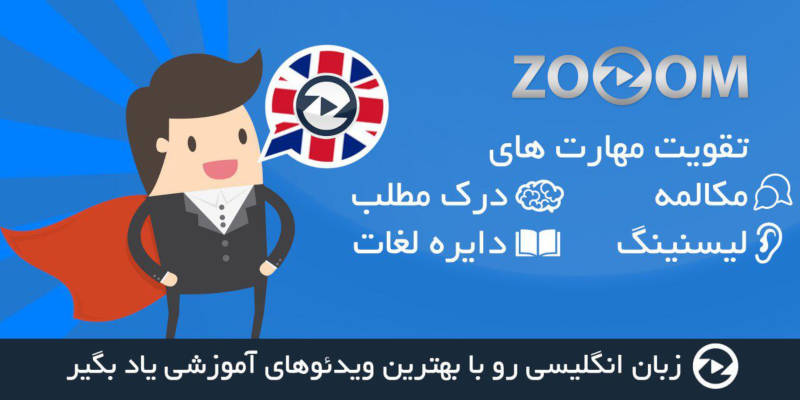 فایل ویدیویی
متن انگلیسی درس
How to Practice Writing
In this video, I want to give a general overview of how to improve your writing by yourself. How to practice writing. Now, this is not just about the this is about improving writing really in another language in general. It's not even only about English.
Now, I actually use a lot of this strategy for improving my own writing, so it's not only about a foreign language, although some of it is. So let's talk about the very basics of reading, writing, and correcting. Because, surprisingly maybe, reading is a very important part here. Improving your writing is not just about writing. You need to learn and you learn largely through reading.
If you study grammar and vocabulary, that's great, that can be very helpful, but reading daily is even more important. The more you read, the better you will write. You learn how to imitate other people and how to imitate native writers, if you read often. The more you read, the more you can use the things in your reading.
The more you can learn from the reading and use that in your writing. So, there's really a circle here. You need to learn this grammar and vocabulary and read a lot and then use it yourself. And after you use it, you're going to learn some more, you're going to continue reading.
And then, you're going to go back to what you used and you're going to edit it with what you've learned. And then you're going to learn some more and you're gonna continue using Learning, editing, learning, etc. Notice that in this circle, there are two steps of learning, because in order to edit, you need to learn, before you edit, and in order to use something new, you need to learn it before hand, right?
So it's extremely important to read as often as possible. Studying grammar is helpful, and I do think you should review grammar, but English in usage is most important. Anything, everything that you do, just step off and get some mist is very very important because if you only use things and you never correct yourself, you might not notice your errors.
And if you don't notice your errors they become habit. When they become habits, they're very hard to change. So you need to correct yourself in order to not create bad habits. Editing yourself even when you speak correct yourself if you hear some incorrect grammar in what you say. That's crucial.
So again, improving by reading is key, this is one of the main takeaways from this lesson. But in order to do that you need to read not just anything. You need to read material that is hard for you. If you understand 100% of what you read it's good review, but you're not learning anything new.
In order to learn new things, it's better to have a lower percentage of understanding. Maybe about 75%. And this is not an exact number because how can you make an exact number about understanding? This is not you can't count understanding, right?
That's okay. After you read an article or a passage, a text, just estimate. I think I understood about half or three-quarters? That's 75% or 100%. Did you understand every word, and phrase, and sentence. Based on that very rough guess.
Very rough estimate. You can decide whether or not it's the right difficulty for you. While you're reading that difficult material, stop and research the new language. Research new vocabulary, new phrases, grammar structures that you have trouble following.
Researching is key for learning because if you only read it and don't pay attention to what's there, you won't really learn about it. And when you research for your new vocabulary and new phrases, I highly recommend using an English-only dictionary. Don't translate everything. If you are Chinese, don't take English words and translate them into Chinese because they are different languages with different connotations behind words..
So a word that has the same definition in English might have a neutral feeling in English but in Chinese or in another language, in Russian, in Portuguese maybe the word with that same meaning has a negative feeling. Using the English only dictionaries helps you to keep the right feelings of the words and more importantly, the right usage of the words, because when you translate, you lose usage.
Example sentences in English-only dictionaries are really important. If you are taking the TOEFL, you should be able to use English alone. The TOEFL is an advanced english test so it's important that you are able to do this. So make sure you are practising it now. And like I said, example sentences are very important.
See how to use the word or phrase, finding examples in real native english text is very important. That's why reading is so important. But go and find other example sentences. Vocabulary.com and Wordnik.com are both great dictionaries that offer lots and lots of example sentences from real news sites.
After you finish reading, write. This is the topic of the lecture, right? This is the topic of this video. Writing is what you're trying to improve here. So after you do all of these reading it's important that you bring it back to writing and the easiest way to do that is by summarizing what you read.
When you summarize try to use similar langauge. But don't just copy. Don't look at what you read and write the same words. Use similar language, in your words. If you copy it it's not good. But if you try to use those new phrases in your own summary, then you can build your vocabulary while you write.
And then after, compare it to the original. Look at how the examples of the new language you used are different from the original material in your material, in your summary. If they are different why are they different? Was it incorrect, how can you do it better next time? Edit everything.
I said this before, it's key. If you don't edit, you won't learn from your mistakes and learning from your mistakes is very, very valuable. So you want to save everything. It's great to, after you write, save it and come back to it later. So that you can edit it and find those mistakes.
I recommend taking two or three weeks in between. Again, this is about improving your writing in general, not only for the TOEFL so you can continue doing this after the TOEFL or until the TOEFL if it's a long time away. If you are taking the TOEFL very soon and you want to edit your essays, then I recommend doing it in about half of the time you have.
So say for example, here's today. In three weeks, you are taking the TOEFL. Now, if you write an essay today I recommend editing that essay not in three weeks, because that's the day of your test. That doesn't work. Instead, edit it somewhere near the middle.
Edit it in about one to two weeks, maybe one and a half weeks, right? If you are taking the TOEFL in, two weeks, then edit it in maybe one week or in, let's say, five days. So here it's really just about taking as much time as you can but also saving enough time to return to that essay once more. Editing for a second time even later.
It's helpful to return to your essays twice both so you can find those mistakes, and so that you remember the structures you used, so you can repeat them on test day, right? Knowing what went well, what you did well, is just as important as knowing the mistakes because then you can repeat the good parts. And seeing it several times, seeing it 2 or 3 times is helpful for remembering.
There's no time limit to this, if you do have enough time. So say for example, if you're taking the TOEFL, you've got today and you're taking the TOEFL in three weeks, but after that what are you going to do with your essays? You saved them right? Well you are finished with the TOEFL you don't need to look at them again, right?
No, you should edit again even later. There is no time limit to this, not just for the TOEFL. This is good for improvement Improving your English writing in general. So, to recap, to review. First of all, read, and summarize what you read. Read every day.
Research the usage. Look up that vocabulary and find example sentences of the things that you read. And edit yourself, always edit those summaries. Edit everything you write, and come back to it, edit again and again. Find your errors and correct them.
مشارکت کنندگان در این صفحه
تا کنون فردی در بازسازی این صفحه مشارکت نداشته است.
🖊 شما نیز می‌توانید برای مشارکت در ترجمه‌ی این صفحه یا اصلاح متن انگلیسی، به این لینک مراجعه بفرمایید.