سرفصل های مهم
شیوه ی نگارش ایمیل های معرفی و اطلاع رسانی
توضیح مختصر
ای‌میل‌های معرفی (خود یا دیگران) و اطلاع‌رسانی، جزء پر استفاده‌ترین موارد استفاده از ای‌میل برای کارهای تخصصی است که در این درس شیوه‌ی نگارش آن‌ها مورد بررسی قرار می‌گیرد
زمان مطالعه

0 دقیقه

سطح

متوسط
دانلود اپلیکیشن «زوم»
این درس را می‌توانید به بهترین شکل و با امکانات عالی در اپلیکیشن «زوم» بخوانید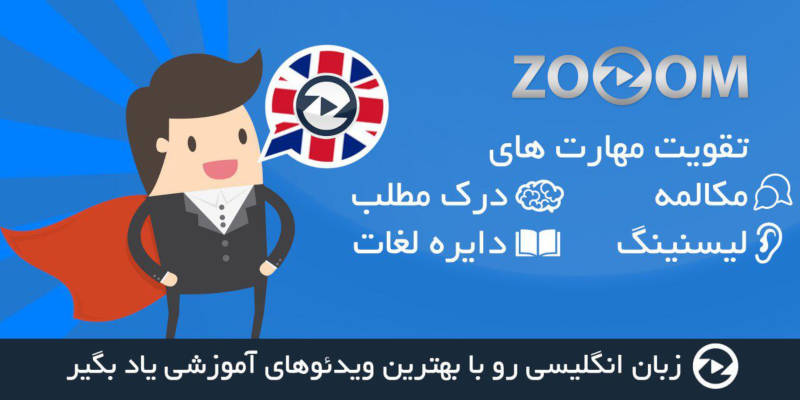 متن انگلیسی درس
Hi, and welcome to this lesson on key language for introduction and announcement emails. Knowing how to write these emails with the right language will increase the effectiveness of your business communication. Let's do a quick review of the organization of an email and then go into the specific language used for each of this types. As we've learned in previous lessons, our subject line and greeting are all pretty consistent. Again, we do not include unnecessary information and we state a clear purpose in the subject line. For the email text, we start off with an introduction sentence which tells who the author is and follow that with the controlling idea, which states the purpose of the email in more detail. Next comes the development or main body of the email. And lastly, we finish off with the conclusion and simple closing. I'm going to use this structure when giving you examples for how to write introduction in announcement emails. Let's start off with the introduction email. If you're introducing yourself, obviously you would start off with yourself. My name is Gerry Landers, and I am with the Georgia Tech Language Institute in Atlanta, GA. Or, my name is Elizabeth Brown, and I am the General Manager at ABC, Inc. If you're not currently employed, you can say that you're a student, or that you've graduated recently. If this is the case, you should include the name of the school and your degree or certificate, like this. Next, the controlling idea should state why you're introducing yourself to the reader. Something like, I am interested in learning more about Coursera, and I would like more information about creating an online course. Or, I am very interested in your product. I will be in your city, and I would like to visit your factory. Now, we write the development. In this situation, these would be some WH questions I would have for the reader. Who can create an online course? What is the process? Where can I get more information? You can choose to include the questions directly, or you can write more indirectly like this. The language I use here is more formal and humble. Let's look at another email of introduction. This time you're introducing two people to each other. In this case, how would you write the subject line? Since you know both sides, you can include their names like this, Matt, meet Sarah. Sarah, meet Matt. Or, Matt, have you met Sarah? Or, get to know Sarah. Your controlling idea can look something like this. Matt, I would like to introduce you to Sarah. Or, Sarah, this is Matt. He is the person I told you about in our last meeting. In the development part, you will give more information about the person you're introducing. This could include information about their background, their current job or role, and additional contact information. However, if you just want the two parties to continue the conversation on their own, just providing them with the contact information is enough. So, we've looked at two types of introduction emails. Let's move on now to announcement emails. An announcement email is a bit different because you really want to attract your reader's attention. Therefore, the language will be more bold and direct. In some cases, the language may even be similar to an advertisement. Let's look at how to write the introduction. The Language Institute is pleased to inform you that we now offer Business Writing courses in the evening. Or, the ABC Company is opening a store near you. This second sentence is a fuller explanation and has more details about the announcement. If our daytime class schedule is not great for you, we will now be here in the evening to help you reach your English learning goals. Contact us at info@esl.gatech.edu to apply. Or, we will have a full selection of products from all over the world for you all at one store. Can you see how the tone of this is more direct and confident? Now, there are two types of announcement emails. One can have more general information, like the example we just looked at, but in some cases the email will need to have more specific information. These emails are especially helpful when you need to give special directions or guidelines for the event. This is one place where you want to pay particular attention to the order of the information in your email. Your email should include who, what, when, where, why, and other details. Let's look at the same announcement again but with more detailed information. It should be clear that I followed the order of information in the email for the readers. Who, what, when, where, why, and other details. For all these types of emails, you want to finish on a positive note, with words of appreciation and a simple closing. Add your signature, and you're done. So, to recap, we reviewed the organization of an email, and how each part may look for introduction and announcement emails. We took note of the different language and the order we followed. You should now have a much better idea of how to communicate more professionally with these types of emails. Apply what you've learned in this lesson in your next assignment. I'll see you in our next module.
مشارکت کنندگان در این صفحه
تا کنون فردی در بازسازی این صفحه مشارکت نداشته است.
🖊 شما نیز می‌توانید برای مشارکت در ترجمه‌ی این صفحه یا اصلاح متن انگلیسی، به این لینک مراجعه بفرمایید.