سرفصل های مهم
نتيجه را فراموش نکن
توضیح مختصر
زمان مطالعه

4 دقیقه

سطح

خیلی سخت
دانلود اپلیکیشن «زوم»
این درس را می‌توانید به بهترین شکل و با امکانات عالی در اپلیکیشن «زوم» بخوانید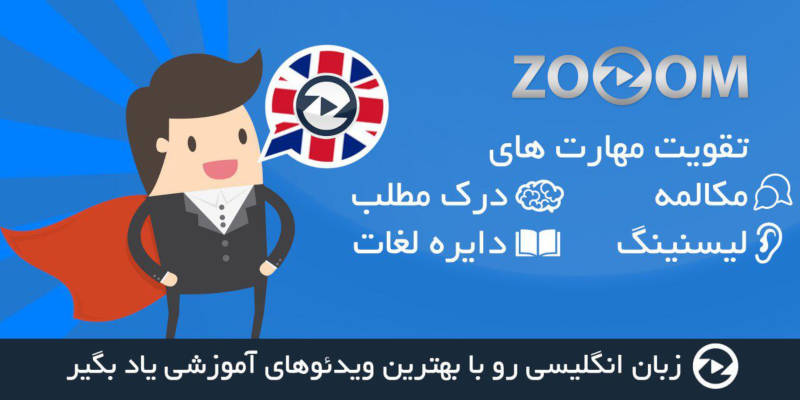 فایل ویدیویی
متن انگلیسی درس
Don't Forget the Conclusion
What I want you to do is to read the paragraph, read the question, and then look at the answer choice. All you have to do is determine whether or not answer choice A is correct or incorrect. Okay, I assume you have paused the video. Let's talk about A for a minute.
Seems like it's the right answer. Because what's going on here is that motivation expects profitability even though it's losing money right now from the Ambi. So we read A, some of the parts used to make the Ambi will be used on another line of cars that Motorvation expects to be highly profitable. There you go.
There is the answer why Motorvation is confident that the, wait a second, it is confident that the Ambi will ultimately become one of it's most profitable vehicles. So, what I did in assuming that A was the correct answer, which it is not is, I was focusing more on just profitability in general. Which some of you may have done and therefore, because it ignores the part about the Ambi, that specific car becoming highly profitable, A can not be the right answer.
And the point of this video is to show you how important the wording is in the conclusion. That word there, Ambi, changes everything. So therefore A is not the correct answer. Let's look at B. Same thing.
You may wanna re-read the paragraph but if not, dive in and tell me whether it is correct or not. Okay. Let's read B. Five years ago Motorvation released the High-Bird, which, despite not achieving profitability in its first year, became Motorvation's most popular car two years later.
Again, I see profitability. I see it working out for a car that was at first not profitable, but then it became profitable for Motorvation. So therefore, another one of Motorvation's cars could possibly follow the same trajectory. But is that strong enough?
Is it specific to the Ambi? And the thing is, it's not. It's focusing on a different car. Sure, that car did become profitable. It is possible for a Motorvation car to not be profitable in its first year, then, go on to be profitable.
But how does that actually refer to the Ambi? It's not specific enough. So again,remember that conclusion,look up there. And then we have answer choice C. Again pause, and tell me whether or not you think this is correct. Okay, the majority of the Ambi's production costs came from research and development.
Costs Motorvation will be able to recoup within 18 months of the Ambi's release. Notice no specific mention of the word, profitability, but what's going on here is if we deconstruct the paragraph, we see that right now, the Ambi took a lot of money to produce. And the revenue, and revenue, you should know this, is always what the costs are minus the profit.
Or rather, what the profit is minus the cost. That will give you the revenue, how much money you make. So in this case, the Ambi wasn't making much money because it cost a lot to produce. But what C is saying is the company Motorvation will be able to recoup all those costs within 18 months.
And so, now the Ambi will be much more profitable because they will be able to get a lot of revenue, because they're not paying all of those up front costs that were used for research and development. And therefore, C is our answer. Now the thing is, I'm not gonna give you two other answer choices. The point of this lesson is to show you that it is important to keep your eye on the conclusion and those specific words.
And sometimes, though not always, there will be an answer choice that plays on this. The idea that it would for a conclusion if you take out a word or two. In this case if you just focus on profitability. Therefore, it is a good idea to anticipate that in terms of trap answers. Not always but sometimes.
Usually, though, you're not going to get two or three wrong answer choices that play off of this conclusion, and slightly changing the words or not being specific enough. Therefore, I'm not simply going to give you more answer choices, D and E, but C is our answer. And just, of course, to recap, read those specifics of the conclusion.
And also refer back to the conclusion if you are unsure about an answer choice. So as you're going A through E, maybe your pausing at C, you're not sure. Well, go back, what do the conclusions say? Read that again, work on your reasoning, make sure that you have identified the assumptions, stuff we've talked about in previous videos. But of course, go back to that conclusion, and see if the answer choice now makes sense.
And you will also want to do that if you belive, hey, I've come upon the right answer. Just to be very sure, check the conclusion, make sure everything matches up, and you should get the answer right.
مشارکت کنندگان در این صفحه
تا کنون فردی در بازسازی این صفحه مشارکت نداشته است.
🖊 شما نیز می‌توانید برای مشارکت در ترجمه‌ی این صفحه یا اصلاح متن انگلیسی، به این لینک مراجعه بفرمایید.