سرفصل های مهم
تقویت برهان
توضیح مختصر
زمان مطالعه

0 دقیقه

سطح

متوسط
دانلود اپلیکیشن «زوم»
این درس را می‌توانید به بهترین شکل و با امکانات عالی در اپلیکیشن «زوم» بخوانید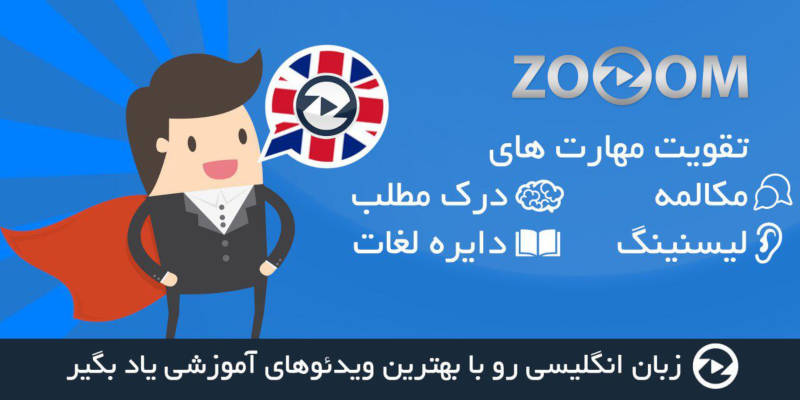 فایل ویدیویی
متن انگلیسی درس
Strengthening the Argument
OK, in this video, we're going to look at strengthening the question, and the strengthen question can always be identified by the words in the question. Which of the following, if true, would most strengthen? Would most lend support?
There's a few other variations on it, but essentially strengthened. Now, you don't have to read this first, necessarily. Some people, some tutors say, "Hey it's a good idea to read that first then go back to the paragraph". I don't think either way matters.
Try out both. Read this first, then read the paragraph. See which works better for you. But I've found that most students, as long as they know how to take apart the paragraph, do much better reading the paragraph first.
So that's exactly what we're going to do here. So we have here, graduates, 80% of graduates from Zenith, from Z.U., have been able to secure employment within the first six weeks of graduation. Wow, that's a great college or university.
So we've identified our first premise. Percent of students from Z.U. employed. Now, there really isn't another premise. There's simply the conclusion. The conclusion is this: well, if you're an engineering student you should choose Zenith U, especially if you want to be employed upon graduating.
So they say, "Look at this! Wow! 80% of people get a job from Z.U.. So hey, engineering person, go to Z.U". So if they want to get a job after graduating. Now, there are many holes here, many holes, many gaps. One of the gaps is well, wait a second, how could we say engineering student equals normal student?
Another possible gap could be, well, wait a second, this is from 2005 to 2009 and now they're saying that if you're an engineering student, go there because when you're going to graduate, things are going to be great.
That's four years later. So you can see that the two holes would be number one and number two. Economy changes. What we're doing here is anticipating by identifying the hole. We're anticipating what the answer choice is going to look like.
Now, you're going to become better and better at anticipating, or finding the hole, anticipating what the answer is. At the same time, don't just sit here all day and go, "Hmm, what else could I think of?" It's fine just to say, "Oh well, they're saying that engineering students are the same as students, and therefore that's a problem". And even if the correct answer isn't actually a part of that, you could always come back, look at the conclusion, and see if you can think of another reason, such as the economy changes.
The thing though is in a strengthen question, you want to plug up the hole. Therefore, the correct answer is going to say that engineering students are exactly the same as other students who graduate from Z.U or engineering students are even more likely than other students graduating from Z.U. to get a job after graduating.
So, that said, let's go down here to the answer choices. A. The economy has been doing well, though analysts forecast that there will be a recession that could for as long as five years. Now, if you noticed a second ago, I said we want to plug up the hole. We want to strengthen the argument.
So if we were dealing with the economy, we'd want to say, "Hey economy's gonna be the same four years from now when an engineering student graduates or five years from now". Here, though, with A, it's actually saying it's not gonna be the same and so instead of strengthening it, it's going to weaken the argument.
And these are common mistakes because we see that, "Aha, A is doing something. It's working against the argument, yay". And we circle it, forgetting that we're dealing with a strengthening question. Same on weakening questions. You have something that strengthens the prompt or the paragraph, and you choose it.
So be careful to note the difference. B. Since 2005, the number of engineers has not significantly decreased. OK. Well, maybe in 2009 or in 2005, things weren't going well for engineers. In 2009, they're still not going well, or maybe they were going really well and now they're still going really well because it's not decreased the number of jobs.
But that doesn't answer our question. That doesn't help us plug in the gap. Remember, the gap goes back to comparing engineering students to all students at Z.U. and thinking the economy's going to be the same.
Of course, the correct answer is going to plug up only one of those holes because there's only one correct answer. C. Many students who are not able to secure employment within six weeks often found jobs soon after.
Again, this is irrelevant because we're dealing with engineering students who want to go to Z U., or who are told to go to Z.U. if they want a job. D. Compared to all other degrees conferred by Z.U., engineering degrees are the most most likely to result in employment within six weeks.
Ah ha. That's exactly what we wanted. Remember, that was the question. Well, wait a second. You can't say that Z.U. or engineering students are the same as other students at Z.U., or engineering degrees are the same as other degrees. And here it said, well, they're not, they're even better. So it even makes it even more likely that if you're an engineering student and you go to Z.U., you'll have a job upon graduating.
So D strengthens it, and that's our answer. Then there's E. Some who earned a humanities degree were not employed six months after graduating from Z.U. You can see this is irrelevant. Humanities degree, we don't care for this paragraph.
And again, the answer is D.
مشارکت کنندگان در این صفحه
تا کنون فردی در بازسازی این صفحه مشارکت نداشته است.
🖊 شما نیز می‌توانید برای مشارکت در ترجمه‌ی این صفحه یا اصلاح متن انگلیسی، به این لینک مراجعه بفرمایید.