سرفصل های مهم
برهان پارادوکس
توضیح مختصر
زمان مطالعه

0 دقیقه

سطح

خیلی سخت
دانلود اپلیکیشن «زوم»
این درس را می‌توانید به بهترین شکل و با امکانات عالی در اپلیکیشن «زوم» بخوانید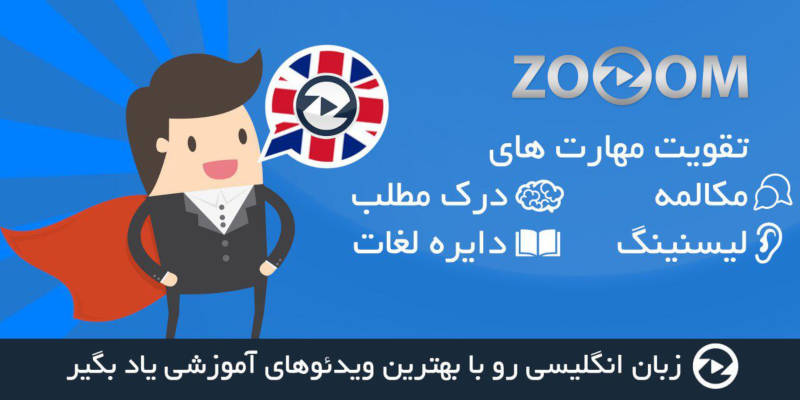 متن انگلیسی درس
The Paradox Argument
So, we will start off the paradox lesson with answering the question, what is a paradox? And a paradox is two seemingly contradictory statements that are true. So, two things that don't seem to go together, but yet, they are true. Let me give you an example. Molanda has doubled its grain production in the last year.
More grain in Molanda. However, the people of Molanda have decrease their grain consumption, so people aren't having as much grain, yet there's more grain. Huh, that's weird. So, we're gonna resolve that in a second. Key points of the paradox.
There are two premises and no conclusion. That is different from the other types of paragraph arguments and critical reasoning questions. Because those will have a conclusion at the end. They may have a premise or two, or even three. But here, what we have for the paradox question is, two premises.
What you need to do is find an answer choice that resolves that discrepancy. That tells us why is that these who contradictory facts are actually true. To give you an example, going back to Molanda, we could have any one of these two. For instance we could have, Molanda began exporting grain. So it doubled it's production, though people aren't eating more, that's because they're sending it to a different country.
Or Molanda has switched to feeding its livestock grain. Ha, it's not necessarily importing the grain, but instead of feeding the livestock grass, it's now feeding them grain. And so that explains why people in Molanda haven't changed the amount of grain that they consume. So there it is that, oh I see, moment.
The ah-ha moment, is what you need to have with the paradox question. Were gonna get to such a question in a moment, but really quickly let's just look at the type of stems that you can expect to see. Sometimes it's very obvious cause the word paradox will be there. Other times though you may have words like discrepancy or contradiction and that's really it.
You would never thrown off by the question type, it will be very clear that, ha, I am dealing with a paradox. How do you deal with a paradox? Well, identify the premises which should be pretty easy because there are two premises and no conclusion. Key notes restate the premises and what I mean by that is simplify them.
Put those premises in your own words because as you go through the answer choices, it'll be easier to find the correct answer. So let's do that. Pause the video as you read through here about the dolphin in the park. Okay, I assume you have read th, this question. The simplification of this paradox question is what?
Well, the number of dolphins have increased in the park because they like to feed on this algae, yet the number of sightings of dolphins has not changed. So m, m, more dolphins. No more sight, not necessarily an increase in sightings. Again, I'm trying to simplify it as much as possible because that's what you want to do in your head so you don't always have to keep going back and forth between the answer choices and the question trying to figure out what the question or what the paragraph was saying in the first place.
So, now that we've done that, let's look at each answer choice. A, tour operators, in the hopes of driving more business, Feature the dolphin prominently in their promotional brochures. Does this tell us how it is that there are not more dolphin sightings even though there are more dolphins in the park? No, it just means that the dolphin's on the promotional brochure.
Again there should be this quick, ah-ha I see, moment. B, only one tour has an official who reported sighting a pink bottlenose dolphin. This is consistent with what is mentioned here. That there are very few citings and no more citings than in previous years, so there's, just simply consistent with the premises but does not resolve the contradiction.
Then we have c, the algae tent to grow in the park's remote rivulets, where boats used on guided tours are unable to travel. So, people on these tours can't go to the places where the dolphins are, but it doesn't say where the dolphins are cuz that would be too obvious. Notice it says the algae, where the algae grows. And of course the dolphin feeds on the algae and that's why people don't actually see it because it's feeding on this algae that's in a remote part of the park.
And, aha, we have our resolution, our solution to the paradox. Let's take a look at the other two answer choices. D, there has been an increase in the number of nurse sharks sightings, yet there has not been an overall increase in the number of nurse sharks in the reserve. Notice this is focusing on a different animal, therefore it is out of scope and irrelevant so you can get rid of that confidently.
E, sightings of the dolphin tend to be increasingly rare the farther from the coast boats travel. So this is just stating a fact, it's harder to see them once you get out to the ocean but it's not really discussing the idea of why people aren't seeing them in the park itself, because the dolphins' numbers have increased in the park, yet again, there are fewer sightings.
E doesn't help us whatsoever. And again, it was answer ch, C that helped us figure out how these two contradu, contradictory statements actually matched. And once you have that aha moment, you know you've chosen the correct answer.
مشارکت کنندگان در این صفحه
تا کنون فردی در بازسازی این صفحه مشارکت نداشته است.
🖊 شما نیز می‌توانید برای مشارکت در ترجمه‌ی این صفحه یا اصلاح متن انگلیسی، به این لینک مراجعه بفرمایید.