سرفصل های مهم
جاخالی های پشت هم
توضیح مختصر
زمان مطالعه

0 دقیقه

سطح

خیلی سخت
دانلود اپلیکیشن «زوم»
این درس را می‌توانید به بهترین شکل و با امکانات عالی در اپلیکیشن «زوم» بخوانید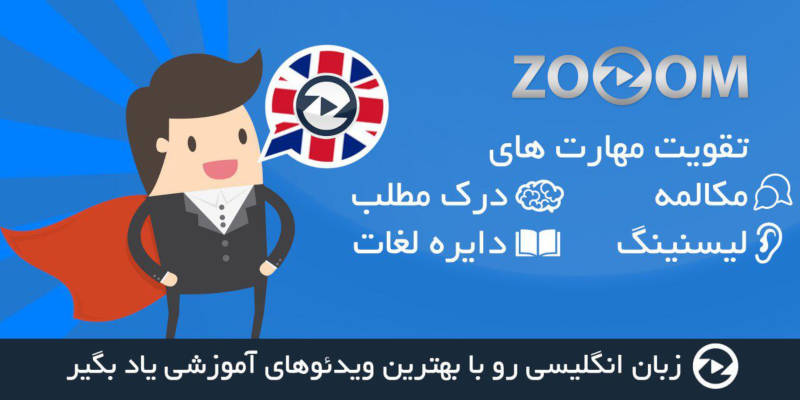 متن انگلیسی درس
Back to Back Blanks
In this video, we're gonna go over something that you often see in two blank text completions, and that is back-to-back blanks. As you see here, this blank is pretty close to this blank. The reason why these can be tricky is because sometimes the sentence starts out with the blanks and you have absolutely nothing to go on. And other times, you speed through the sentence reading and you kind of forget to look for the clues, which of course would come at the beginning.
So, always read slowly looking for those clues, or keywords, to help you figure out the blanks. You should also figure out what the relationship between the blanks are. So let's read this sentence. Methodical and focused, Bach had little tolerance for disruption. He did not like disruption.
The more blank his life became, the more his ability to compose blank. So, we've identified the keyword, but now let's look at the relationship between the blanks. The more unpredictable his life became, the more his ability to compose diminished. Notice he had little tolerance for disruption.
Or, the more orderly his life became, the more his ability to compose improved. That's the gist of it. Now, we wanna go here and look at the answer choices, cuz we don't really know which one it is. For the first blank we have fleeting, hectic, and celebrated. Fleeting just means short lived, not around for a long time.
We want something that talks to the keyword of disruption, so the more chaotic his life became, or the more orderly his life became. We can get rid of fleeting and we can also get rid of celebrated, which really doesn't directly get at disruption or lack of disruption the way that hectic does. And so, if the word is hectic for the first blank, the second blank is at, gonna be the opposite of that.
Thrived is positive, so we want something where his calm, his ability to compose was actually not thriving but the opposite. Evolved is not the opposite of to thrive or to do well, but that leaves us with the word languish, when something languishes it doesn't do well. It kind of tapers off and goes down or diminishes, and so therefore, these are our two answers.
Now, this is a pretty straight forward two-blank text completion. The verb, vocab isn't that difficult and the relationship may be easy. So, what I'm going to do, is I'm gonna give you guys a more difficult one, more difficult two-blank text completion. Now, you can see that the two blanks, the back-to-back blanks are at the very beginning, here and here.
So, what we wanna do is we wanna read the entire sentence or the entire paragraph, rather, before jumping to conclusions. So let's look. Bes, Because there were a few things that blank a scientist more than being told that something is blank, so-called pundits should be more cautious in their pronouncements.
It's at this point that where it's really tempting to plug in these answer choices. In fact, our eyes are kinda reading and also being drawn downwards. So, I always tell people just to cover the answer choices because they are meant there, are meant to trap you. So, you could easily say well, because there are few things that startle scientists being told something, or discouraged or whatever that word is galvanize.
Any of them can work. And the same goes for the second blank. I mean, something could be mysterious or impossible and it kind of make sense. It could be a few of these. It could be startle, it could be impossible, it could be mysterious. You start coming up with your own interpretation of the text completion.
The key is do not look at the answer choices, read the entire thing. What does it say? It says the, the Wright brothers took to the sky at the very time when it was fashionable amongst experts to ridicule the likelihood of human flight. It was the experts who ended up looking foolish. So, people, that is the pundits, should be a little bit more careful on what they say, in the case of the Wright brothers, pundits are these experts who say, oh, you can't fly.
But they're saying that, this at the time, the Wright brothers were actually able to fly. And so, we go back to these first blanks and therefore, to scientists, there are few things that really motivate them. They're being told that something is what? Well, they're saying, like, ridicule the likelihood of human flight be, being told, told something is impossible.
You can't do it. Therefore that doesn't startle that, startle's kinda shock. If you're suddenly walking across the road at night, and there are headlights come on you, you freeze, you're startled, what's that? ! Has nothing to do with being motivated.
Discourage is the opposite of motivated, and that leaves us with this word, galvanize. And that way we can get at both of the correct answers, by looking for the pertinent keywords that again, are often times towards the bottom. Mysterious, of course, doesn't work. And serendipitous, which is a tough word, means something that you find when you're not necessarily looking for it.
It's one of those words that comes up a lot with science because scientists often times are studying many things, and all of a sudden, they happen or discover something they weren't looking for in the first place. But it's not a word that actually fits in this blank here, because it doesn't match up with this idea that the experts is telling someone that hey, you can't do this.
So again, the answers are galvanize and impossible. So to recap, make sure you read the entire sentence or the entire paragraph before leaping to conclusions about the two blanks. That is, if they are at the beginning. And if the two blanks are at the end, make sure you go back to the beginning part to see what the clues are.
مشارکت کنندگان در این صفحه
تا کنون فردی در بازسازی این صفحه مشارکت نداشته است.
🖊 شما نیز می‌توانید برای مشارکت در ترجمه‌ی این صفحه یا اصلاح متن انگلیسی، به این لینک مراجعه بفرمایید.