سرفصل های مهم
جای خالی دیگر نشانه است
توضیح مختصر
زمان مطالعه

0 دقیقه

سطح

خیلی سخت
دانلود اپلیکیشن «زوم»
این درس را می‌توانید به بهترین شکل و با امکانات عالی در اپلیکیشن «زوم» بخوانید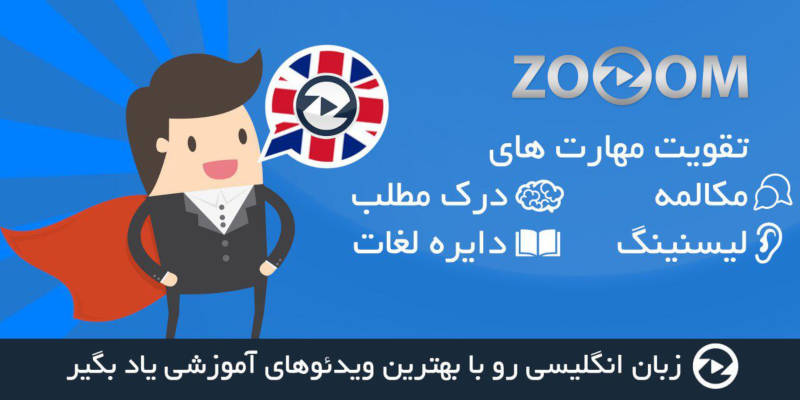 متن انگلیسی درس
Other Blank is the Clue
If you've just watched the multiple sentence text completion lesson for the double blanks, which I recommend you do, you'll have seen that I recommend never plugging into your own answer choices, until you've really thought of your own words. However, there are certain double blank text completions where that's just not possible, because they don't simply don't give you enough.
Really the only thing you can arrive at is the relationship between the blanks, which is a video that we've already had. Here though, it's even more subtle because once you figure out that relationship, there are still multiple answer choices. And you really have to comb through the context and the clues to figure out what the right answer is.
So as you can imagine, this is not a lesson for those who are not I would say around the 150 level or so. So if you're below that, it's a good idea to come back to this video once you've confidently broken through that but if you haven't then of course look at the other double blank videos. For those of you who are going on to the Advanced section on the GRE verbal, you will probably see at least one of the two blanks have something similar, if not almost exactly the same as to what I'm gonna show you here in a second with the double blank question.
So apply what you've learned from the relationships between the double blank videos. You may wanna refresh your mind and go back to that. And the point, though, I'll give you a quick summary, here, is that you just wanna come up with a connection between the blanks. Are they the same?
Two words that go in the blanks. Or are they opposite in meaning. And once you've done that, usually, you can arrive at the correct answer. But here, you're gonna have to really start plugging in multiple answer choices to see which one works based on the context, and there's usually very little context, just enough for you to get the correct answer.
Now, of course, this sounds all pretty vague, and so let me give you an actual question to show you what I'm talking about. So we have, for a writer who has made a career of indulging in blank, his latest work is so blank that, despite its numerous merits, many of his most ardent readers may feel themselves pining to go back and reread the author's earlier books.
So, what we can figure out from here, that we have these couple of clues. He has made a career of doing something and his readers are pining to go back to the something. Therefore, we know that the first blank has to be positive. Because he made a career out of writing in a certain way and readers really like the certain way.
So we can say ha, this is positive. His latest work is so blank that people don't want to read it. So we can say negative. You may also want to read here despite its numerous merits. So it's not saying oh it's a terrible book, it's just saying that what ever these two blank words, two words that go in the blank, these words are opposite.
So let's start with the first blank. A, clever hyperbole. Positive, clever. Comical digressions. Comical, amusing digressions going off the topic, but in a fun, amusing way. Both positive words.
But look at C, outright speculation. Probably not something that readers wanna go back to. Now, you can argue, oh, well, maybe outright speculation is what readers want. And possibly, but at this point you wanna say, is there something here in the second, like now notice how I'm juxtaposing the words in the two blanks.
Is there something here that contrasts with outright speculation? We have overbearing, focused, and steeped in conjecture. Steeped in conjecture means full of guessing and speculating. You can see that these two are the same, and that this indeed is a trap answer for those who don't see the connection between the two blanks. That this connection is one in which the blanks are opposite.
So we can get rid of these two. And again, we can go back to that original. It has to be something positive. Clever hyperbole, let's start there. Is there an opposite to clever hyperbole? Well, hyperbole is an exaggeration, a clever exaggeration.
And we have the word overbearing, which means kind of bossy in a domineering fashion. And focused. Is focus the opposite of something that's hyperbolic? Now, if you say I see. When you exaggerate something, you're not focused, because it's very exaggerated.
Maybe, but that's not the sort of direct opposite the GRE is looking for. It's a little bit of a stretch. And so we get rid of A. And therefore, the answer has to be B, comical digressions. Again, when you digress, you go off topic. When you're focused, you're on topic.
Those are clean opposites and therefore, those are our answers. So again, you're gonna have to work through the answer choices, plugging them in, juxtaposing them in a way that's different from the usual strategy, which of course is to look for the clues and then come up with your own words. You can't quite do that here, and you can't just right off the bat, get the right answers, even once you've identified the relationship between the blanks.
Again, you kinda have to play around with the answer choices. So get used to doing that. Get comfortable. Don't think you're taking the easy way out, because again we're looking for clues. We're still thinking about it before we go to the answer choices.
And finally, this is something that you will see most likely on the very hard section, probably not on the medium section, and definitely not on the easiest of the verbal section.
مشارکت کنندگان در این صفحه
تا کنون فردی در بازسازی این صفحه مشارکت نداشته است.
🖊 شما نیز می‌توانید برای مشارکت در ترجمه‌ی این صفحه یا اصلاح متن انگلیسی، به این لینک مراجعه بفرمایید.