سرفصل های مهم
دو جای خالی پیشرفته
توضیح مختصر
زمان مطالعه

0 دقیقه

سطح

خیلی سخت
دانلود اپلیکیشن «زوم»
این درس را می‌توانید به بهترین شکل و با امکانات عالی در اپلیکیشن «زوم» بخوانید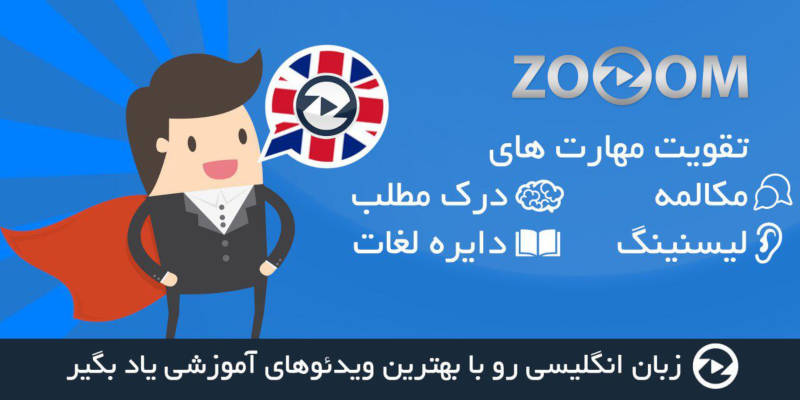 فایل ویدیویی
متن انگلیسی درس
Advanced Double Blanks
In this video, we are going to tackle a question type that is only common at the higher levels. As you can see, the title is advanced. And the strategies I'm gonna talk about here don't necessarily apply to your average double blank questions. So, I would encourage you to watch those other videos, unless you already have and you are scoring probably about 157 and above.
And are most likely moving on to the hardest of the verbal sections. Of course some of the stuff you learn here with the double blank can also be applied to the triple blank tough questions. But the reason I've bundled this into it's own little set, it seems that on the advanced double blind questions, that the GRE is up to a certain little trick here that I wanna show you.
So first off, advanced double blank doesn't show up except on the most difficult section. But what makes the question difficult is not the vocabulary, it's the trickiness, as I like to call it, of the answer choices. They're very deceptive. It's not that the GRE is trying to test your vocabulary knowledge, it's trying to test your ability to take two very similar answer choices, and based on the evidence in the paragraph, to choose the one that is slightly better.
And that's where it gets tough. And so what I like to call on this, oh, they're very tricky, these answer choices. But more specifically it requires you to be very analytical and very evidence based. So, let's take a look at our evidence here. We have in an effort to deflect any attention from recent media flare-ups at election time, political candidates will oftentimes blank in front of the camera.
Now at this point, we may read on a little bit, but we've already probably jumped to a conclusion. And they're political candidates, so they are oftentimes being evasive. I look at this and I think, yeah, I see them being evasive, they're not telling the truth. And so I can easily pick answer choice C and be comfortable with myself.
These guys are deflecting any attention. Look at them, they're being deceitful again. I go down to the second blank. I'm reading quickly. It's GRE test time. I'm stressed out.
I wanna finish the section. I read on, banking on a touch of blah, blah, blah and I get here and I know, oh yeah, something negative, something similar to the first blank, subtly mislead. That makes since, subtly mislead. That's why they gave me these clues right here.
Those sound like they're trying to subtly trying to mislead us. Perfect, wow. Relax, I can go on at least to the next question and then, be stressed out again. But the thing is I shouldn't be relaxed because I didn't get the answers correct. Both of these indeed are incorrect. Why?
Because of the evidence in the paragraph. Evidence doesn't support those. Let's take a closer look. In an effort to deflect any attention, political candidates will oftentimes blank in front of the camera. What's in between these em dashes is very important.
A slightly averted gaze, a school girl pout, a delicate wrinkle at the brow. Now, speak deceitfully. Wait a second, there's no speaking even going on. That word, deceitfully, really pulled me in. You have to be careful when you have a pair of words or more than two words even, because you have to take the entire answer choice into account.
Look at B though. Even B is tricky, act accordingly. You can reason, well, if they are faced with this scandal then they're gonna act accordingly. And this way that's between the em dashes that I put the little brackets around, that seems to be acting accordingly with the situation.
But that's just way too vague. Act accordingly. You have to be more specific, therefore you have to take this evidence and say what word best describes this evidence. A slightly averted gaze, a school-girl pout, a delicate wrinkle at the brow, and that answer is A.
They're playing coy. That's where you remain kinda quiet and you put on this fake shine that's like, who me? I don't know what's going on. A little gaze to the side, kind of this little pout, not sure what's happening. Clearly the evidence backs up A, but that's only if you know what you're looking for.
And, therefore, think of it this way, when they give you these sentences they're giving you all of these words. They're giving you all of these words, because these words are important. Some of them can be misleading, but don't just grab on to a couple of words unless you look at every single word, and try to figure out what its function in the sentence.
And once you see a hut that functions as evidence, then you wanna use it as evidence instead of jumping to a conclusion based on the general deceit and misleading that's going on here. And you come up with that exact word that fits in the blank. So the second, what's the second blank? Subtly mislead.
Classic trick is to describe the context in general, but not the specific word in the blank. They are banking on this touch of naivety. They're acting this way cuz they want to make the scandal disappear, to make that any untoward event disappear. Therefore suddenly mislead, no, they want the event to go away.
Not of course materialize, but to seemingly evaporate. And you can see that okay, I get it, they aren't throwing these crazy vocabulary words at me necessarily. They're not throwing a really long, convoluted sentence at me necessarily. They're giving me relatively straightforward stuff. But they're engineering these answer choices in such a way, that if I don't pay attention, I can easily pick the wrong answers, and be confident that I got the question correct.
And that's the tricky part, so always remember tp base your answer off the evidence and the specific word that goes in the blank, not on the general impression you get from the paragraph.
مشارکت کنندگان در این صفحه
تا کنون فردی در بازسازی این صفحه مشارکت نداشته است.
🖊 شما نیز می‌توانید برای مشارکت در ترجمه‌ی این صفحه یا اصلاح متن انگلیسی، به این لینک مراجعه بفرمایید.