سرفصل های مهم
جملات بلند با سه جای خالی
توضیح مختصر
زمان مطالعه

0 دقیقه

سطح

خیلی سخت
دانلود اپلیکیشن «زوم»
این درس را می‌توانید به بهترین شکل و با امکانات عالی در اپلیکیشن «زوم» بخوانید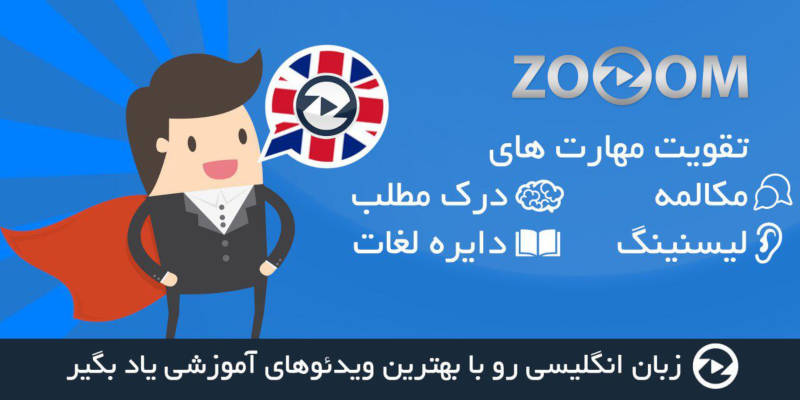 متن انگلیسی درس
Long Triple Blank Sentences
OK. In this video, we are, as you can see, going to go through a three blank text completion. That's long! Very long. Look at that! So as I mentioned or is important for you to know that three blank text completions can vary from one sentence just like this. There's one sentence. All three of them, nice and snug there. All the way up to, which is actually the case here, we actually have the sentences following the three blanks. We have one, two, starting with where it says "Paganini", and then three down here at the bottom.
So you can see, yes, a very long text completion. Three sentences. You can even have four sentences, but here, this one is very long. So what do we do? This can be intimidating, and this is by no means an easy text completion, either.
So we've really build up throughout these videos to get to this point where we can take apart these more difficult questions and this very long text completion here.
Again, you want to read the entire sentence. So we want to construct a meaning, but don't construct a meaning by just using words back to back to back to back like that. We want to construct or break down the big picture.
So let's try to do that here. "In music, we are oddly by mediocrity. Genius, on the other hand, we see as something that we most ultimately ". Wow, that's a lot of blanking, but something about 'genius' and 'mediocrity' in a contrast here, on the other hand.
There's a shifter right there, so you can see that we're using knowledge from one blank text completions to help us here. In this case, very much so, do you need to read on. That is, the clues for the three blanks will not come up until this point, but they will come.
These lines, all the way down here. It is hardly surprising. To really answer this, we have to decode the meaning of this sentence, or this paragraph. OK, so let's try it. "Paganini, who's this violinist, who, on one string, could play what other violinists only dreamed of playing on a standard violin, was believed to be in cahoots with Mephistopheles– indeed many thought the violinist to be the devil himself". So again, I'm breaking it down.
He was really, really good at the violin. So good, people thought, "Wow. That must be the devil. He must be possessed by the devil". So interesting. So we can even go back to the beginning of the sentence. And here it says, "Genius, on the other hand, we see as something ". Well, I see something that's almost devilish or possessed and a good rule–this holds for two blank as well as three blank text completions– always deal with the blank that you feel, based on the clues, that you can solve more readily.
And in this case, it's the second blank because 'plainly diabolical' means plainly satanic or devilish. So that perfectly matches up here with that whole Mephistopheles thing. Mephistopheles, another name for the devil. So we get rid of these other ones. And now that we know what's in the second blank, we can use that to inform our understanding of the other blanks.
So in music, we're oddly blank by mediocrity. On the other hand, genius, we see as something very negative and unsettling and devilish. So what is mediocrity then? Well, it's definitely not threatening and satanic the way genius is.
So therefore, we're oddly not necessarily repelled. It seems that we're threatened and somewhat repelled by this genius. Exasperated means annoyed, and that's not definitely or necessarily in opposite of plainly diabolical, but you see that comforted is and again, on the other hand, allows us to see that contrast. So we have satanic or devilish, whereas mediocrity is something we find comforting.
It doesn't really threaten. OK, good. What must we ultimately do then to this devilish genius? Well, it says that Paganini was persecuted more than he was celebrated. So people were like, "Wow, what a great violinist". But many more people were like, "Let's get this guy.
He's the devil. Let's go after him. He's something that's threatening". So they didn't embrace him. Dismiss shows, "Oh, I don't really care", but snuff out, "We need to go after him". Take him down, so to speak. So you can see that, really speaking, I'm not doing anything very differently than I've been doing in any other of the text completions.
Reading more or less the entire thing. Here, though, it seems like if you could pick a good point to stop and go for the blank that you can work with. You don't necessarily need to read the entire sentence if you feel, "OK.
I've read deep enough into the sentence, where I can either answer one or two of the blanks". At the end of the day, though, you definitely are going to be using the entire sentence, so don't feel like, "Oh, I don't need to read this last sentence to figure out any of blanks". You definitely do for the third blank. So again, we're using the clues in the sentence.
We're breaking it down. We're reading as much as we have to, which in the end, ends up being most of the sentence. Then we're seeing how these blanks relate to each other using our old sentence shifters. Then finally, putting these words back in, reading it, seeing if it makes sense and moving on.
مشارکت کنندگان در این صفحه
تا کنون فردی در بازسازی این صفحه مشارکت نداشته است.
🖊 شما نیز می‌توانید برای مشارکت در ترجمه‌ی این صفحه یا اصلاح متن انگلیسی، به این لینک مراجعه بفرمایید.