سرفصل های مهم
کار به عقب
توضیح مختصر
زمان مطالعه

6 دقیقه

سطح

متوسط
دانلود اپلیکیشن «زوم»
این درس را می‌توانید به بهترین شکل و با امکانات عالی در اپلیکیشن «زوم» بخوانید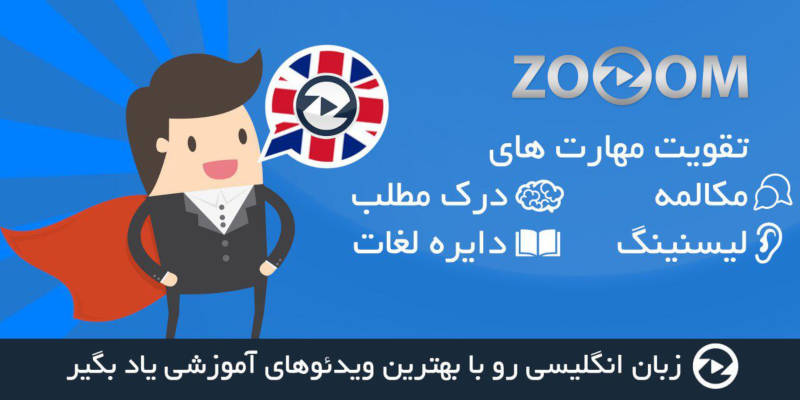 فایل ویدیویی
متن انگلیسی درس
Working Backwards
By now, the approach should be pretty familiar. You read the text completion, the sentence, the paragraph, so you get some context. You come up with your own word, and then of course match that word with the answer choices. We've seen that dozen times by now.
And it's great because it works most of the times, though there are those times when that doesn't work. One of those times is what's gonna be featured here, and it's the idea that the first blank and the second blank really aren't solvable, or are very difficult to solve. Unless you've actually read the entire paragraph, and have solved that third blank.
That is, once you've solve the third blank and we work backwards, the text completion becomes much easier. And so that's why we call this lesson,Working Backwards. Okay. Here it is on the most difficult section of the GRE. And there's that text completion staring at you.
Well, maybe there will be a text completion staring at you, but it will definitely not be this one. This is here just to show us the concept of working backwards. Something like this, of course, would never show up on the GRE. Way too easy, way too straight forward. But let's look at it.
He was very blank at the class's blank. We have no idea what's going on. Here, of course, we read forward, he had encouraged them to study and do well, holding extra office hours. Nobody showed up. It's not looking good, but then we get that word yet, which shows us, okay, 100%, the class messed up.
They did not do well, even though the teacher tried really hard. So, they failed the test. And now it's really easy to work backwards to the first and second blank. The teacher was clearly upset, and the class, well, they didn't even show up to office hours. They were pretty lazy.
There it is. Now, when faced with an actual triple blank question, We can see that there's a lot more going on here. And what we don't do is read the entire thing the way we did just now with the teacher, and the students who failed the test. Let's take a look here.
The government agency, tasked with the costly clean up of toxic chemicals in the wake of the oil spill claim. Now I'm going to dissect this a little bit. Now it says this government agency. They are cleaning up dangerous stuff. This government agency claims that it's efforts to remove any and you can infer that these hydrocarbons are bad stuff.
So to remove any of the bad stuff had been blanked. Wow could be anything. Now the danger of course is, it could be anything. Which one of these three must it be? And of course, plugging those in. Don't do that.
Keep on reading. An assertion lent credibility by the apparent recent blank of native species some might believe, some believed might never be rehabilitated. Of course, you may try to figure out the second blank, which you maybe, kind of can get. But it's hard to say, or you'll of course just go back and read this entire thing again, this very first sentence over and over again til you're completely confused, plugging in any answers, and you most likely get the question wrong.
What most students don't do is simply read on from here. Independent agencies. Typically wary of such federally issued pronouncements. Let's translate that. These independent agencies strongly doubt what the government typically says. Then they suspect that the agency is up to something here.
Now we can see how there's a nice negative word that goes in here. But keep on reading. Don't just plug in answer choices. The findings concern the native plant species since government funding, reading right there, for disaster relief has nearly run its course. Now, there's a nice, meaty clue.
This government agency's about to run out of money for cleaning up this toxic well spill. Therefore they are likely to lie about, I'm just gonna say lie. But of course the preposition about is important, but to lie about the findings concerning the native plant species. Therefore, what are they arguing?
Well, the government agency is pretending that the plant species have grown back and that its efforts have been successful. But that these agencies think that's a lie, because the government's basically running out of money to clean the oil spill. Now you see how everything fits nicely together there. And we can fill in that first blank, successful regrowth of the plants.
And we get to the third blank. Which depending on how difficult the GRE wants to make this question, could simply be H, fabricated, they lied about something. And G and I may be positive words. This question then becomes a lot easier. But, in addition to show you how to work backwards, I wanted to make it a little trickier because, typically the GRE likes to have those tricky answer choices.
Notice that of course published is neutral, but H and I are both negative. However, based on the context of the sentence, would the government agency cover up the findings of the plants if the plants are growing back. Some believe they might never grow back and the government agency is saying they have grown back. They wouldn't cover up or lie about that specific, that they would lie about what?
The findings concerning the native plant species in terms of them growing back, not covering up these positive findings. So that's a subtle twist, not really integral to the lesson of course, of working backwards. But just to show you that even once you fill in the blanks with your own words and understand the sentence, there are always traps awaiting at the answer choices.
Now to focus again more on the general here. Working backwards is if you can't confidently come up with a word that fits in the blank after reading the first and second blank, don't think of those blanks as a stop sign. Meaning that, uh-oh I have to figure out what word goes in the blank and soon of course you're going to start plugging in answer choices.
Instead, read the entire paragraph and deal with that blank that's easiest to deal with. In the case of working backwards, it will be that third blank. And of course once you figure out that third blank, you can figure out the other two blanks. Again, don't plug in those answer choices, because then it's gonna bias your interpretation and you're gonna come up with your own version of the story.
In this case with the plants regrowing or not growing? Because you haven't looked at the context in the paragraph but you've kind of let the answer choices do the thinking for you.
مشارکت کنندگان در این صفحه
تا کنون فردی در بازسازی این صفحه مشارکت نداشته است.
🖊 شما نیز می‌توانید برای مشارکت در ترجمه‌ی این صفحه یا اصلاح متن انگلیسی، به این لینک مراجعه بفرمایید.