سرفصل های مهم
تک جمله ای سه جای خالی
توضیح مختصر
زمان مطالعه

0 دقیقه

سطح

خیلی سخت
دانلود اپلیکیشن «زوم»
این درس را می‌توانید به بهترین شکل و با امکانات عالی در اپلیکیشن «زوم» بخوانید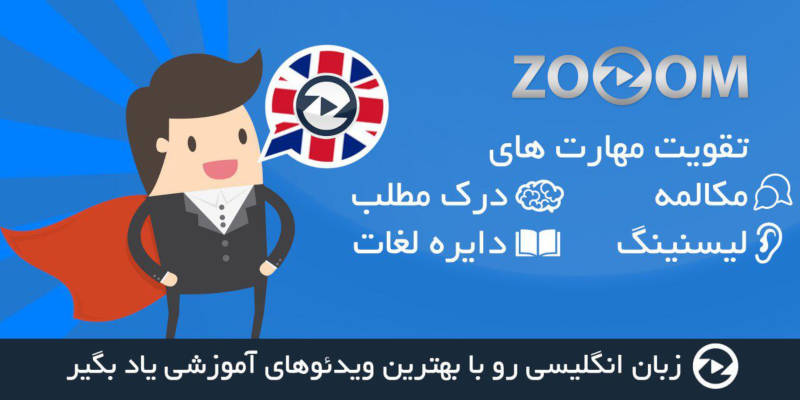 متن انگلیسی درس
One Sentence Triple Blank
In this lesson, we will talk about One-Sentence Triple Blank questions. Which are relatively common amongst triple blanks. That is sometimes you will just get one-sentence that has three blanks. Now this can of course be a little bit intimidating, but it is similar to the double-blank. That is the strategies you just learned about in the double-blank module, we're going to apply to the triple blank one-sentence.
Now those same strategies might apply somewhat to triple blanks that have more than one sentence, but not as much as they would of course, to that one-sentence triple blank. So, what were those strategies? Well, follow the basic approach. And then of course, make sure you go back, and review lessons such as, The Other Blank is the Clue, if you are struggling on the one-sentence triple blank.
What makes them special? Well, as I said, they tend to be a little bit more difficult, and you really have to make sure you pay attention to every word to see what that word's function is, as far as the overall meaning of the text completion goes. Let's do that here. Reading the entire sentence, we should be blank, that our high school students are blank, history when their textbooks merely report facts rather than furnish the narrative arcs that truly make history crackle, and that are the blank, of history books adults eagerly consume.
So, you'll notice that I didn't pause here because it wasn't obvious what the first two blanks were, so I didn't just stop at textbooks. I kept on reading. Now, If you feel it's really clear in the context what word goes in the blank, for the first blank, or the second blank, you should definitely fill it in. But as we've learned from the double-blanks lessons, where it's not always clear what the first blank, is until you read the second blank, or til you read the very end of the sentence.
This often applies to the one-sentence triple blank as well. Reading the entire thing, we realize that these textbooks are boring. They merely report facts, and lack the narrative art of the stories that really make history fun. And that's the reason of course, why adults eagerly consume history books. And so you could see, I've come up with this coherent meaning based on the entire context.
For instance, and look at the clue here, history when their textbooks merely report facts. I can see, these textbooks are boring. So, we should what? In terms of high school students, how they react to these history textbooks, we should realize hey, look, they're not that interested in these textbook.
So we can say uninterested, and we should not be very surprised by that. And so you can see based on this whole meaning that I created by reading the entire sentence, I can fill in these two blanks with my own words, instead of putting these words into the blanks. Now, I should mention that there are some cases where there's a triple blank, where are things are very vague.
And you'll actually, end up having to plug the answer choices back into the blanks, to figure out what's going on. But those ones are pretty rare, and tend to only happen at the higher levels. Otherwise, it's a lot easier to read the entire thing again, and come up with your own words. That of course leaves us with the last blank, and we know that these narrative arcs that make history fun are very much part, or integral of the type of history books that adults read.
And therefore, the lifeblood of would be the right answer. Absent from, and unaligned with would kind of be the opposite of what is going on. Now interestingly, if you do plug in answer choices sometimes things start to work, but then they get a little bit wishy washy, and misaligned as it were with the original intention. And what I'm talking about here is answer choice B, and answer choice E.
Let's just plug those in, and read. We should be suspicious that our high school students are curious about history, when their textbooks are boring. If I read that, that kind of makes sense. Why are they curious about boring textbooks? Something's up with those high school students.
What are they up to? I'm suspicious. But if I read the entire thing, I realize that they're comparing these boring textbooks to the fun ones that adults read. And therefore we know that logically, these high school students are bored by these history textbooks.
Not that they're curious about them. So again, going back to the instruction, or the encouragement to read the entire one blank sentence. Now, let's do another one here. I should have said three blanks, an entire three blank sentence. Now, going on to another three blank sentence.
Again, just one-sentence slightly more complicated sentence structure. And you'll sometimes see, ones that are even longer than this. Again, the same thing holds. Let's read through it, and try to create a meaning. This time though I want you to do it, at home on your own. And look for those clues, and write your own words into the blanks.
And when you get to that point, before we actually go to the answers, or you can even answer if you want. But before you go to the answers, then we will go through the question. I see that you've done that. What I think is easiest with this one, is actually to deal with the third blank last.
Let's read it. Though the price of gasoline has blank, consumers should not necessarily be blank, regarding prices in the near future. We have no idea what those two blanks mean, unlike the double-blank text completion that we have another blank here. So don't feel like you have to apply these double-blank strategies because you don't know the first two blanks here.
Make sure to read on. Since, much of this price change reflects an increased domestic output that is unsustainable. So the reason the price is changed is because those domestic output, there's apparently more of it, but they can't keep it going on. Meaning that there is gonna be a blank, to the importation of costly foreign oil.
Well if it's unsustainable, there would be a return that going back to the importation of foreign-produced oil. So you should've come up with the word similar to that, which would lead us of course to answer choice H. Boycott would be the opposite, more, or less, let's put reduction. Now, we can fill in the first two blanks.
If the signal is a return to the importation of costly foreign oil, we can see that consumers have been getting oil, or gasoline that's cheap. Therefore, though the price of gasoline has fallen, and we can match that up nicely with plummeted. Consumers should not necessarily be so upbeat about prices in the near future, cuz their likely to get more expensive again.
Though they will be disappointed, but the word that goes in the blank, because of this not, should be something that's the opposite of disappointed. Irate just means really angry, so we want something again, the opposite of that. Such as upbeat, optimistic, high frequency word, which is sanguine. Now, this was of course very specific text completion, as was the other one, and so there are always I should say, each text completion is idiosyncratic, it has its own personality.
But there are these general strategies that we wanna keep in mind. So to recap, follow the basic strategy you've been using for one blank, and two blank text completion. Which is just try to come up with your own word based on the context. Making sure that you read the entire three blank text completion of one-sentence. Because that one sentence can be long, and you may wanna stop, and try to figure things out.
Don't do that because you'll find yourself plugging in the answer choices as we saw with curious about, and suspicious of that. Those kind of made sense if you only read half of the sentence, so don't fall into that trap. And of course, deal with the blank that is easiest to deal with, meaning now that you have three blanks, any of those three could be the one that cracks open the text completion.
So make sure to always be sort of agile about where you decide to enter in, so to speak, the text completion.
مشارکت کنندگان در این صفحه
تا کنون فردی در بازسازی این صفحه مشارکت نداشته است.
🖊 شما نیز می‌توانید برای مشارکت در ترجمه‌ی این صفحه یا اصلاح متن انگلیسی، به این لینک مراجعه بفرمایید.