سرفصل های مهم
ساختار تصویر بزرگ
توضیح مختصر
زمان مطالعه

6 دقیقه

سطح

ساده
دانلود اپلیکیشن «زوم»
این درس را می‌توانید به بهترین شکل و با امکانات عالی در اپلیکیشن «زوم» بخوانید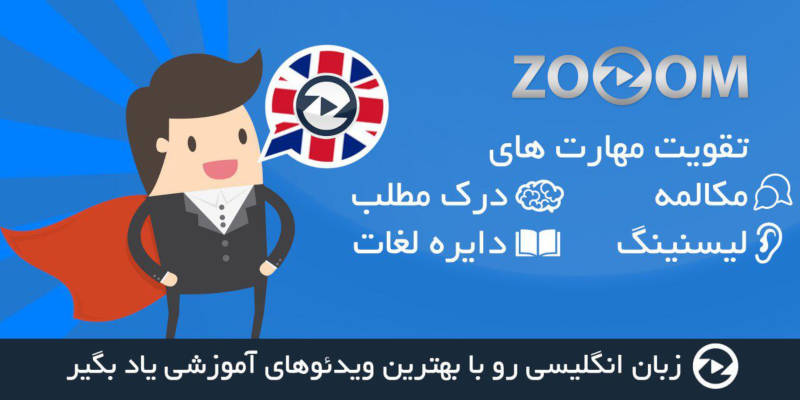 فایل ویدیویی
متن انگلیسی درس
Structuring Answers - "Big Picture" Structure
In this video, I'm going to talk about how you structure, how you organize some of your answers on the test. Specifically, we're talking about open-ended answers, because you can only really structure some answers. The reading and listening don't need structure. They're multiple choice.
You get four, or more choices, and you choose one, you click on your choice, and then you're finished. But, speaking in writing, you need to talk, you need to write. And what you say comes from your head. You're not just choosing. You are providing the material.
You are providing the ideas. So let's imagine the person who gives you a grade. How do they make, how do they give the grade? How do they decide what your grade will be? Now, they only have a moment to listen or read. They do not spend a long time.
They give a grade, and they move to the next recording, or the next essay. Keep in mind that these people have many, many, many speaking and writing tasks to grade. So they don't spend a long time. Your goal then is to be as clear as possible for your answer, because if they listen that one time or they read that one time, and they don't understand you?
That's a problem. You need to be clear. So, that's goal number one. Priority number one. So how do you be clear? Well, there are a couple of things.
For one, having correct English. If your pronunciation is wrong, if your grammar is wrong, if your vocabulary is wrong that can cause problems, but, fixing this, improving this, takes time. You need a lot of experience and studying to improve your English and make sure it's correct.
On the other hand, learning how to organize your answers so that you don't repeat yourself many times, so that you don't lose track of the main points. So that you include all the important points. That organization is faster to learn. It's a lot easier than learning how to be more correct. So, it's good to learn this first.
How do you organize your answers for the TOEFL. Well, the overall structure is pretty simple. You have a main idea, and then you have some subtopics. Some details or examples of that idea. And this is true for all six speaking tasks and for writing for both essays in some way.
Now some of these are in parenthesis because you might not include them. You might have, on some speaking tasks, for instance, a main idea and two examples, in which case you don't have four and five here. But the general idea, all your answers should look roughly like this. You start with the main thought, and then you give details that explain your main thought.
So let's take a look at an example for Speaking Task 1. Imagine you have this question, describe a subject you enjoy studying and explain why you enjoy it. Okay, so now I need to choose a subject, and I'm going to choose math as my main idea. This is a subject I enjoy studying.
Okay, so in the beginning of my Speaking Task, I will say that I will just give the main idea that math is the choice, my answer for the question, but then after that I need to explain why. Let's go back to that question. It does ask why specifically. So then I need to give these details and examples.
I might say that math feels like doing puzzles. Maybe I enjoy that I use it in life. And that could be it. I might finish there. But I start with the main idea and then I give these details. So think about this big structure.
Start with the main idea. Give details. How about Speaking Task 5? This is very different. In this speaking task, my question might sound like this. Summarize the woman's problems, and explain the two possible solutions.
Explain the solution you prefer, and why. Okay, in Speaking Task 5, I listen first. So I would hear a conversation, and then I would speak. We will see more about task 5 in other lessons, but, the point is, here, I again have a main idea and then details in some form. So in this case, my main idea is, what's the woman's problem?
That's the main topic. So I start with explaining the problem. And this woman talked about how there's no water in her dorm where she lives on campus, where she lives at the school. So she has no water in her dorm, and there is a possible solution here. And this solution is like a detail for the problem.
So there's a problem is the main idea, and then there's solution one, and then their's solution two, and then at the end, I'm going to conclude by talking about what my solution is. What I think the best solution is. And this is all back to the same general structure bring up the main idea. Give some details and if applicable, you could use a conclusion as well.
مشارکت کنندگان در این صفحه
تا کنون فردی در بازسازی این صفحه مشارکت نداشته است.
🖊 شما نیز می‌توانید برای مشارکت در ترجمه‌ی این صفحه یا اصلاح متن انگلیسی، به این لینک مراجعه بفرمایید.