سرفصل های مهم
نظم دادن به یاداشت های شما
توضیح مختصر
زمان مطالعه

9 دقیقه

سطح

ساده
دانلود اپلیکیشن «زوم»
این درس را می‌توانید به بهترین شکل و با امکانات عالی در اپلیکیشن «زوم» بخوانید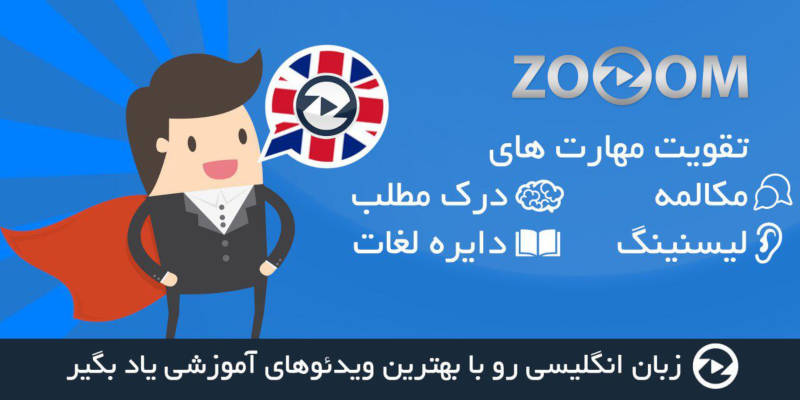 فایل ویدیویی
متن انگلیسی درس
Taking Notes - Structuring Your Notes
Notes can be hard to structure. It can be a little bit difficult to know what the structure of what you're listening to is while you're listening and make that show in your notes. So let's talk a little bit about how you can do this. And what is actually helpful for the TOEFL, and what's too much. So first of all, when we're talking about structuring notes, we're talking about particular types of listening.
There are lectures, there are classroom discussions, and there are conversations in the listening section. In total, this is actually all the sections of the test. In the speaking and writing sections, you only get lectures and conversations, no discussions in speaking and writing. But, for the listening section, you get all three of these.
Now, in this lesson now, I want to talk about lectures and discussions in particular, and how those those are structured. Because, those are really about one main topic, which the professor will give details about. And that makes it easier to structure. Conversations are a little bit different.
So we'll talk about them in another video. Now, lecture structure and classroom discussions are very similar to lectures. Lecture structure is basically a main topic and then some subtopics about that main topic. Now, there can be more than three subtopics. I should really put a etc down here, because there could be four, five, six, whatever, as many each subtopics as possible.
But, those subtopics all relate back to the main topic in some way. There's usually two to four of these subtopics. These relationships included a number of different things, but examples, causes, effects, events over time. So, there will be some main idea, some main topic. And then, there might be two different examples.
Or maybe there will be two effects of it, and then a comparison and a contrast, maybe with a fourth subtopic to a different topic. A contrast, of course, would require one topic and then another topic. So, what I mean to say, is that these relationships and this list of subtopics, it's not all the same, that it's sometimes mixed. So, you could have some examples and some causes.
It's not necessarily all examples or all causes, no. It's possibly, some examples and some causes. Or, some examples and some events over time, right? And I say that they're nested. Say you have three causes for some main topic in the subtopics.
You have a cause 1 and a cause 2. And after the professor talks about cause 2, maybe he starts giving examples of that cause. And he talks about example 1 and example 2 of cause 2. So in this case, these subtopics are nested, right? Some of these subtopics are in another subtopic.
That's what I mean by nested. So, the structure won't be simple. It's not very easy to see the structure. The main point here, the most important thing, is that you see the relationships between ideas. You understand when something is an example.
You understand when it is a cause or an effect, or any other of these common types of relationships relationships. So in your notes, how do you do that? Well, one thing you can do, is to indent if you see a main topic or you hear a main topic, and then after that main topic. So let's say this is the main topic in my notes here.
After that, you indent. So, your next note goes in, and then you write about the subtopic there. And that shows that there is some like cause and effect or some example or other subtopic relationship. You can also use arrows to show these relationships. That's especially helpful for cause and effect.
Or, also, for periods of time showing that something changes over time. I'll give an example of this in a minute. Structure words really tell you that you should take notes about those things. Structure words are for example, on the other hand. And if you hear something about the effects, right? That gives you a hint that the professor's talking about cause and effect.
These structure words that show the relationships, like on the other hand, showing a contrast, for example, showing an example. These are things that mean you should start writing. You should put that information. This information goes in your notes. And, another good clue that you should take notes is topic changes.
So, you want to see, or rather, hear, when a professor stops for a long time and then defines a new word. Or, when they ask a question. Often a professor will ask a question, and no one will answer it. The professor himself, or herself, will answer their own question. I do this in many of my lessons.
I say okay, so how do we take better notes? And then I explain how we take better notes. So those questions, those structural questions, can give you a good hint about the next sentence being important. That's often a main idea or a subtopic that you should note. Here's an example of a set of notes that are structured according to a listening.
Now, keep in mind here that when you are listening, you can't create a perfect structure of the whole lecture, because you are listening while you write. So, some things are not perfect and sometimes you have to go back and add to the structure. Let's not worry about the content here.
Don't worry about what the words mean. Just look at the structure of it. For example, these indentations, right? And note that I have two examples of this here. And then after those examples, you see this (1), (2), (3)? These are related, right?
These are three of the same thing, and I note that by marking them as (1), (2), and (3). And I actually did this after writing the notes, I went back and added that these are all IDs, it's a type of identification. So now after I here the lecture, I can easily see that there was this main important term all down here, it's all subtopics of loss leader.
So this is a big idea. And notice, I had this question here, how do they stay in business? It was after this question that the professor brought up this topic. So this question gave me a hint that an important topic would come up. And then I noted some examples of that topic. I noted some ways to identify this idea here.
And I noted how it was controversial in a third part down here. So these kinds of sub-structures appeared in my notes even though I did not know they would happen. So, by noting when you hear the relationships, when you hear examples, when you see that things are a list, it makes it much easier afterwards to understand the big ideas of the lectures.
مشارکت کنندگان در این صفحه
تا کنون فردی در بازسازی این صفحه مشارکت نداشته است.
🖊 شما نیز می‌توانید برای مشارکت در ترجمه‌ی این صفحه یا اصلاح متن انگلیسی، به این لینک مراجعه بفرمایید.