سرفصل های مهم
اختصارات و نمادها
توضیح مختصر
زمان مطالعه

8 دقیقه

سطح

متوسط
دانلود اپلیکیشن «زوم»
این درس را می‌توانید به بهترین شکل و با امکانات عالی در اپلیکیشن «زوم» بخوانید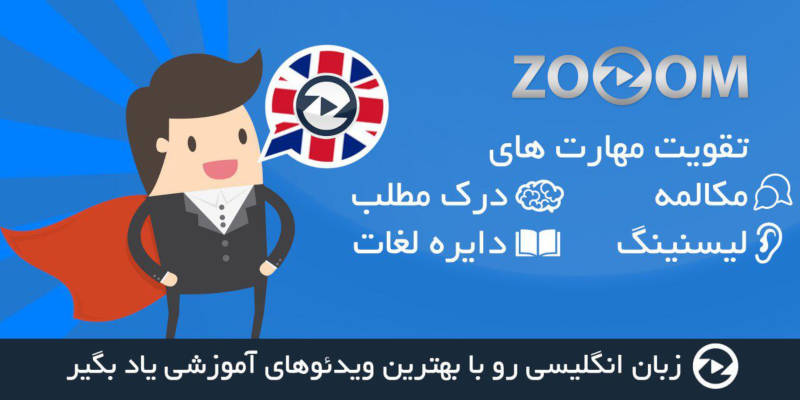 فایل ویدیویی
متن انگلیسی درس
Taking Notes - Abbreviations and Symbols
Abbreviations and symbols are so important for the TOEFL, for taking notes in specific, because they make your notes faster. And faster notes are a good thing. Now let's think about when you're listening on the TOEFL, why it's difficult to take notes. One of the things that causes problems is that writing by hand is very slow.
If I take these same words and I write them now, it's going to take a lot of time. Right, if I write this handwriting is, it takes time. And if you're taking notes in handwriting, and you must do handwriting, you cannot type your notes during the TOEFL, then that causes a problem, right? So, it's also distracting if you're writing these slow words out.
It can be difficult to think about what you are hearing at the same time because you can't think about two different words at once. If you are trying to do two different things at once, and you see I'm having trouble here both talking and writing, then you're going to miss some. So you're not going to hear some of the things because you're writing.
So it's only really possible to use your language centers in your brain to write words or listen to words. It's very difficult to write and listen to two different things. So you can take some really fast, ugly notes, some very simple notes, and no one else needs to understand them. So instead of, for example, writing all this, distracting because you can't think about two words at the same time, I can maybe do something much simpler and much shorter that no one else will understand.
Maybe I just say, dis same time, two things. Okay, no one else understands this. What does this mean? It doesn't matter. For me, I understand it. Nobody else needs to understand your notes, and guess what?
You only need to understand them for a few minutes. So tomorrow if you go back and look at your notes and you don't understand them, that's fine. That's okay. That's good, because that means your were writing quickly. You only need to understand them for a few minutes.
It helps your memory. It's not notes forever, it's notes for five minutes. So sloppy, messy, hard to read is good. Now abbreviations are one way to make it fast and messy in a way. So if we just use a few letter instead of writing a big word, then it's much faster, it's also harder to read.
So for example, if I take the word example, and take these one, two, three, four, five, six, seven letters, I can write just one or two letters instead to make it shorter. So there are many common abbreviations, like for example, with. This is often written as w/, right? And this is much quicker than writing the whole word.
We have many other common abbreviations. And I'll talk about more of them at the end of this lesson. But I really want to encourage you mostly to create your own abbreviations. Start doing this by yourself. It's okay if you don't know the normal abbreviation, make one. So, here's a word, abbreviation.
How do we make this word shorter? How do we make an abbreviation of the word abbreviation? I don't know what the common one is so I'm going to make one. I say abr, that's close enough. In five minutes I will remember that this means abbreviation so I only need to write that.
How about a whole phrase, something like ninth-century Chinese porcelain? Well, maybe I don't even know what this word means. That's okay. As long as I take some notes so I can remember what the type of word was, it'll be helpful for me later. So ninth-century Chinese porcelain, this is easy, I can just use the number nine.
I know that. But the rest of this, I'm going to knock this down to just a few letters. How about that? We have 9th Century Chinese and porcelain. And the reason why this is kind of longer here, I used all the consonants, P-R-C-L and N is because it was a new word for me.
In honesty and reality I know this word. But imagine, it's a new, difficult word for you on the TOEFL, you want to remember what it sounds like. If you need to remember the sound of the word, then you should probably write more, right? Abr doesn't explain this whole abbreviation.
But, A-B-R-V-S-H-N, this might show abbreviation a little bit better than the way it sounds so you can remember it. So, I have porcelain as a longer abbreviation here. Symbols are even faster. So, not just a couple letters but one sign. Instead of money, I have the dollar sign here, right.
Of course, you can use other things for money depending on what the sign is in your country for your currency, but for me it's the dollar I'm thinking about. You could use a lot of arrows, like I did here, I do that very often. Math, using plus for and, using minus for not, using times for, well, times. There's a lot of math symbols you can use in these notes to make them faster.
And you can create your own. For example, i don't know why, but when I was younger I started abbreviating of into a symbol of my own. I write this instead of O-F. It's faster. Why do I do it?
Because it's faster. I mean, it's my symbol. It's not a normal symbol. So it's a little bit strange. Sometimes people don't really create their own. That's fine.
If you just use normal symbols like the dollar sign, arrows, math, that's plenty. But if you want to create your own, it can make things even faster. Here are some symbols and abbreviations that are common for reference. Now I don't want you to memorize all this. Actually I'm going to take this away for one moment. I don't want you to memorize those abbreviations because it's much more important that you practice making new abbreviations.
If you simply memorize everything, it's possible that you won't remember them and you'll be trying to remember them. It's better to create abbreviations as you listen, right? Use that first letter or the first two letters or only the consonants. But that said, I know some students will want to see these common abbreviations, and these common symbols.
So, I do have a list here you can look at for reference. Don't memorize everything, but you can get some ideas from this. Okay, so here again is that list, and use some of them if they're helpful for you. If you have a long time to practice, than yeah practice using these specific ones. The more natural abbreviations and symbols become for you, the better. So keep practicing.
مشارکت کنندگان در این صفحه
تا کنون فردی در بازسازی این صفحه مشارکت نداشته است.
🖊 شما نیز می‌توانید برای مشارکت در ترجمه‌ی این صفحه یا اصلاح متن انگلیسی، به این لینک مراجعه بفرمایید.