سرفصل های مهم
1بخش
توضیح مختصر
زمان مطالعه

0 دقیقه

سطح

ساده
دانلود اپلیکیشن «زوم»
این بخش را می‌توانید به بهترین شکل و با امکانات عالی در اپلیکیشن «زوم» بخوانید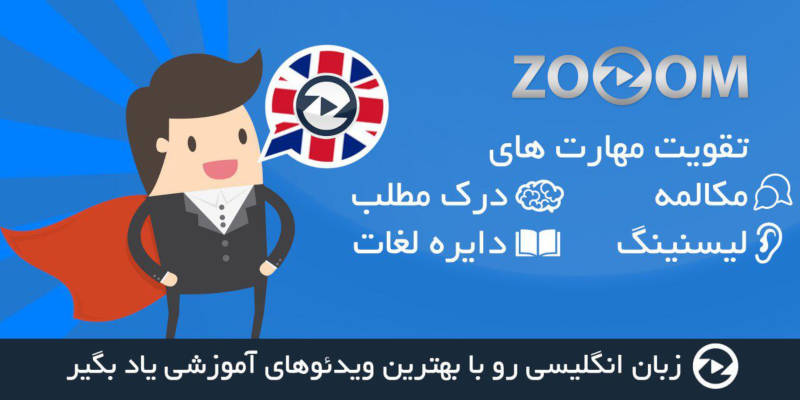 متن انگلیسی بخش
Pretty isn't it, Morning Star?
I love being alone up here.
Makes me feel.
like me.
And cut!
Back to one, we're going again!
That was great!
Can't have one hair out of place!
Be sure to get her best angle.
Turn this way to get the light.
Okay.
Ooh, looking gorgeous!
Gorgeous.
It's starting to rain!
Oh, no!
Her hair!
It's getting wet!
Quick, get the umbrellas!
Come on.
Oh no!
Let's go, let's go!
She's getting wet!
Help her!
Somebody cover her!
Oh, No!
Earth to Barbie!
What has you so spaced out?
Oh, sorry, Daisy.
Thanks for helping with the video shoot.
Now all I need is a hook for our song.
Okay, girls!
We're all set.
Thanks, dad.
Where to, first?
Paris?
Peru?
Aww!
Only the Roberts would have a
portable green screen.
Should make a pretty cool vlog post.
assuming we finish the song first.
Can I be in your vlog?
Hey, Chelsea!
What you got there?
My dress-up box.
I wanted to play with
Skipper and Stacie, but.
En garde!
En garde!
They said dress-up was for babies.
That wasn't nice, girls.
Sorry, Chels, but we're talking life
and death stakes here!
We're testing out these–ugh!
new laser swords I made!
Oh, no, the puppy!
What's wrong with the puppies?
Ugh!
Gotcha!
Ugh!
You tricked me!
Not cool!
Ugh.
I wanna play!
I could be.
the laser pirate princess!
Pirates don't use lasers or wear crowns.
Skipper, seriously?
Pirates can wear crowns the same way girls
can make laser swords.
You can be whatever you wanna be.
What if you don't know what you wanna be?
That's what this is for!
To try a few things out.
That's right, Chels.
In fact, I think you just solved
my vlog problem.
Daisy, play that song we were working on.
Who do you wanna see
When you're looking in the mirror?
Anything you can dream
Is yours to tailor-make
Stepping in different shoes
Is like a new adventure
So dress it up and
Mix it up, yeah
Say hello, hello
to all the sides of who you are
Never know what you might find
Try it on
You can be who you wanna be
All the possibilities, whoa
Come on and try it on
Take a chance, see what you got
Don't let yourself get put inside a box
Just try it on
Just try it on
Who cares what they expect to see
We're more than who we're supposed to be
Who cares what they expect to see
Show the world your limit's the sky
When you try it on
You can be who you wanna be
All the possibilities, whoa
Come on and try it on
Take a chance, see what you got
Don't let yourself get put inside a box
Just try it on
Take a chance, see what you got
Just try it on
Don't get put inside a box
Try it on
Special shout out to my dad
for filming that for us
My friend Daisy and I.
Hi!
Wrote the song together and my sisters
really inspired the lyrics.
So fun.
And it's a really great message,
you know?
Hope you liked it!
Don't forget to comment.
Bye!
Bye!
I really like how that turned out.
Look, you already got a new subscriber.
That's great.
The whole reason
I do this vlog is to inspire people.
I just wish there were a better way
to reach more of them.
try it onTake a chance, see what you got
Don't get put inside a box
Try it on
Have a good time today?
Oh, Alfonso.
Yes, Morning Star and I love the rain.
Too bad the photo shoot was ruined.
It was raining!
People understand that
when it rains, you get wet.
Normal people get wet.
You know the world holds you
to a higher standard.
I wish they wouldn't.
I mean, for once it would be so great
to just let the world see me as me.
And what does that mean, exactly?
I.
I don't know.
Exactly.
You're young;
you have so much to learn about the world.
Oh, not that one.
This one is better.
Alfonso, I'm almost 18.
I'm about to be queen.
You've trained me so well.
When are you gonna
let me make my own decisions?
When I know you're ready.
Until then it's my job to protect you.
from yourself.
Hello!
Hey, Barbie!
Congrats on the new vlog post.
Aw, thanks!
You doing anything after school?
Maybe we could.
Scoot over, Roberts!
Make way for the King of Malibu!
Uh, 'scuse me.
Well, pardon.
Settle, settle.
I have some news.
Huge news, in fact,
so I'm just gonna dive in.
Golden Beach High has
been selected to participate
in the first ever Malibu-Floravia
Cultural Exchange.
What's a Floravia?
Remind me to have a chat
with our Geography department.
Anyways,
Floravia–also known as The Land of Romance
is a small but influential country
on the Mediterranean Sea.
That Floravia?
It's where she's from!
Princess Amelia?
She's all over social media.
Total fashion icon.
Love her.
Thank you.
Out of the blue, for no apparent
reason, Floravia has offered to
host a delegation of our students
to an all-expenses paid dream trip.
Accompanied by your's truly, of course.
This is so very.
Wow!
If I call your name,
you have been selected.
Ken Carson!
Trey Reardon!
Renee Chow!
Rivera!
Yes!
Daisy Costopolis!
Sweet!
Nikki Watkins.
Yeah!
Ned and Ted Johnson!
Woohoo!
And the final student who will be going on
this adventure of a lifetime is
Barbie Roberts!
Congratulations!
You're going to Floravia!
Yes!
yeah!
This is so cool.
Floravia!
Floravia here we go
Can you believe it?
Our entire friend group!
What are the odds?
So insulting!
It's like someone doesn't
even want me in this movie!
Ugh!
Hey, sis.
I heard about the trip.
When do you leave?
Soon!
I barely have time to pack!
No way.
She called back!
Who?
Rose Ross!
Hello?
Rose Ross?
She is the biggest aggregator
of online content in the world!
Oh, uh, hi Miss Ross!
Thanks for calling back!
I take it you got my submission?
Yes, I saw your "Try It On" video!
Great stuff.
Very relatable.
You're just the kind of undiscovered
nobody I've been looking for.
Wow!
I, uh.
I, uh.
I know.
You're speechless.
Not a great trait in a vlogger.
We'll work on that.
W-wait, you're serious?
You'll put my vlog on one of your channels?
I do my homework.
Young people today want a
role model they can believe in.
Your sincere desire to help people
comes across,
and I want to exploit.
I mean tap into that.
This is amazing!
When do I start?
Slow down, there.
I don't just hand
over the keys to my candy store
No, you need to prove yourself
with a test run.
A test run?
To be sure we're aligned.
You know, on the same page?
Creatively?
Well, right!
That's a great idea!
Oh, wait.
I'm about to go on this trip.
Can we start after?
Rose Ross waits for no vlogger.
By tomorrow, I probably will
have forgotten all about you.
So, do we have a deal?
Are you ready to touch the lives
of millions of people?
That is my dream, but.
Barbie, you don't pass up
the opportunity of a lifetime!
Yes, let's do it!
Starting now.
We'll try it on!
Welcome, old and new subscribers alike!
We are streaming live from the airport
as my friends and I.
Hi!
Head out on the adventure
of a lifetime!
Oop!
I'm gonna miss you, Barbie.
O-okay!
More soon, bye!
I'll miss you too, Chels.
You're sure you have everything?
Your passport, your boarding pass?
Your neck pillow?
Oh, honey.
Yes, mom, I'm all set.
Flight 26, 26 to Floravia is now boarding.
Okay, students, that's us.
Bye, mom.
Bye, dad.
Love you guys.
Bye, Taffy.
Be good.
Bye.
We'll miss you.
Don't eat any bad thistle berries!
Bye.
Bye.
Bye!
See ya.
Hey, I think our seats are together.
Cool!
I am gonna miss her.
So jealous.
Oh, they grow up so fast.
Papi!
come back.
Get the puppies!
DJ!
Honey, get back here!
Coming through!
What thet–?
Hey!
Oh, so close!
DJ, seriously?
DJ!
Honey?
Honey!
Not funny, DJ!
Don't be rude.
It was taken during a very
transitional time in my life.
Gotcha!
One, two, three.
Where's Taffy?
Ooh, here's us, Ken.
10 hours side by side!
We never get to spend
that much time together.
Oh, uh, can I have the window Ken?
You know how I am in closed spaces.
Uh, sure.
Thanks.
Bye.
Bye.
I am so excited.
I was really hoping to sit next to Barbie.
There's something I gotta tell her
before this trip is over.
Oh no!
You okay there, Trey?
This is nothing!
After we take off, that's
when the motion sickness really kicks in!
Flight attendants, prepare for takeoff.
Hi, Rose.
Now is not a great time.
We're about to take off and-
Saw your livestream.
Ah, um, a little "blah".
Remember,
you have a much bigger audience now.
You have to up your game if you wanna keep
all those new subscribers I'm giving you.
Right, got it.
And maybe try on a new shirt.
Or, you know, a whole new look.
You're not just plain old Barbie anymore.
You need to be the all-new Barbie!
You need to be the all-new Barbie!
On my way to somewhere
Far from my comfort zone
Can I become someone?
Different than I was at home?
I don't know what to expect
Don't know what's coming next
Don't know what I'm jumping into
Will I find a new me
somewhere new?
Got a long list of sights to see
Soaking in all this ancient history
So many trendy pop-up stores
Fresh ideas waiting there behind each door
Live it up like royalty
So excited to be
Somewhere new, ooh, ooh
Somewhere new, ooh, ooh
Don't know what to expect
Don't know what's coming next
Don't know what I'm jumping into
Will I find a new me somewhere new?
Re-re-remix Floravian music
Gonna drop that bass
Get 'em dancing to it
Adventures we've never seen before
Secret alleyways I can't wait to explore
Thinking maybe I can spend some time With
a certain friend of mine Somewhere new
Far away from my comfort zone
Somewhere new
I'll be different than I was at home
Somewhere new
Maybe this could be the thing I need
Somewhere new
Just a little change of scenery
I'll be taking the step
Yeah
Bring on whatever's next
Yeah
No matter what I have to do
I'm gonna find a new me
Are we there yet?
Somewhere new
مشارکت کنندگان در این صفحه
🖊 شما نیز می‌توانید برای مشارکت در ترجمه‌ی این صفحه یا اصلاح متن انگلیسی، به این لینک مراجعه بفرمایید.