سرفصل های مهم
بخش 02
توضیح مختصر
زمان مطالعه

10 دقیقه

سطح

سخت
دانلود اپلیکیشن «زوم»
این فصل را می‌توانید به بهترین شکل و با امکانات عالی در اپلیکیشن «زوم» بخوانید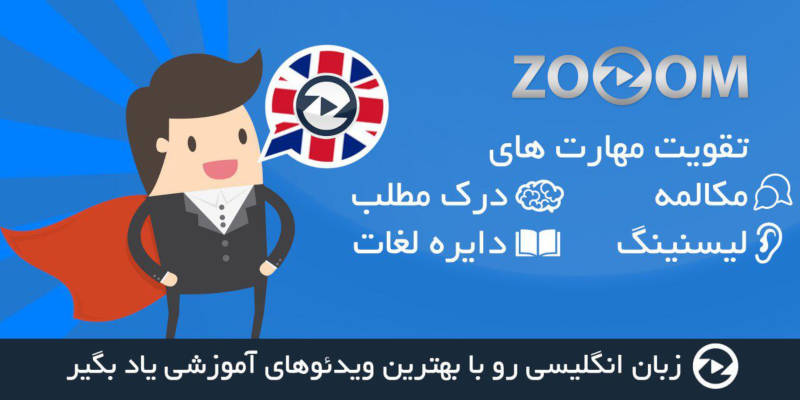 فایل ویدیویی
متن انگلیسی فصل
Jesse?
You awake?
Jesse?
Yeah.
[man] Everything good?
Yeah.
You want a cigarette?
[Jesse] Thanks.
[Todd] Yeah.
Guy on KOB keeps calling for rain.
What do you think?
[Jesse] Uh, I don't know.
Guy said like forty percent chance yesterday.
Sixty percent today.
Maybe it was even fifty yesterday.
But so far,
I mean, I… Yeah, I see clouds,
but I wouldn't call 'em rain clouds, just regular…
regular cloud-clouds.
Anyway, that's what they look like to me.
Yeah, well, those guys aren't…
always that accurate.
[Todd] Yeah, right.
I'm not putting myself out there as any kind of expert
or whatnot,
but I do think it's gonna be…
a beautiful afternoon.
Guess what?
We're all alone.
Yeah?
Yeah. Uncle Jack took everybody down to Elephant Butte,
on account of he got this new Chaparral.
It's pretty bad-ass,
but I told him…
I'm not really big into waterskiing,
plus, somebody's…
gotta take care of you.
Took some convincing, but…
now. it's just you and me the whole weekend.
And I… I'd really like your help with something.
So…
I… I hate to be all like…
But we gotta talk ground rules.
Uh, if you tried to, you know, escape,
I'm gonna have to visit the little boy.
It'll basically be…
out of my hands at that point.
Uncle Jack made you that promise,
and he's gonna want to stick to it.
So…
good behavior, right?
Right?
Good.
I appreciate it, Jesse.
Gotta make sure you don't…
draw too much attention.
I'ma do a better job of keeping you clean from now on, okay?
Promise.
[Todd] Good job.
[Todd] Hey, check this out.
There's no water in it.
There used to be water in it,
but they took it out a couple years ago 'cause of…
some insurance thing.
Okay, so,
it's not actually that heavy, but…
try as I might, I can't ever get this thing on by myself.
What are you better at, going forwards or backwards?
Okay, well, let's both go sideways for a while.
[Todd] Watch your fingers.
I thought maybe I could just
hang it from the ceiling here…
and just drive right under and drop it in, but my…
landlord didn't really like that idea.
I guess that's good.
I found this thing on Craigslist.
So…
Yeah.
So is that what you needed help with?
Part of it.
[news anchor] The drug kingpin once known throughout the southwest as Heisenberg
may yet claim a final victim.
Texas authorities investigating the poisoning of a Houston woman
are looking into her possible connection to Walter White's criminal organization.
The unnamed woman, who is hospitalized in critical condition,
is not expected to survive.
White, the former Albuquerque school teacher
who was the subject of a six-month international manhunt,
was found dead late Tuesday at the scene of a gang massacre
which claimed the lives of nine people.
The dollar is down today on the foreign exchange markets
after an extremely turbulent week for the Euro.
The Dow Jones is down 15 points
the NASDAQ is down 34 points,
and the S&P 500 is up ten points.
…have been moved indefinitely after the discovery of asbestos
in 70 percent of the units.
All residents have been temporarily relocated…
[Lou] Hey there, look what the cat dragged in.
Did I hear voices? Were you talking to somebody?
[Todd] Nope, not that I know of.
Hey there, Lou. What you up to?
A little horticultural maintenance.
This ficus down at your end has been looking kinda puny.
Gotta keep the thrift bugs off it.
[Todd] So, is a ficus technically a plant or a tree?
[Lou] I'd say it all depends. Um…
Keep in mind you got over 800 species of the darned thing.
[Todd] Wow.
Well, all right, Lou, you have a good one.
[Lou] Yeah. Don't take any wooden nickels.
Oh, man. That guy.
He's not supposed to be home at this hour.
We really lucked out that he didn't see you.
He's just always lurking around, being nosy.
I mean, he was in Vietnam, which I totally respect, but still…
How you like my place?
Yeah, it's… it's nice.
Kinda…
pastel.
But in a good way.
Yeah, right?
I was thinking of Easter eggs,
but…
lately, I'm thinking I might like to try some new paint.
This stuff is starting to feel pretty tired.
Okay.
Sure, so, you… Is that why I'm here? You want me to help you paint?
Maybe, yeah, um…
If we have some time left over.
But, first, uh…
Oh, shit!
Jesus!
Todd…
What…
What…
Ah, shit!
Okay, please don't,
you know, make me feel worse than I already do.
Who is this?
[Todd] Sonia, my cleaning lady.
And honestly,
I don't feel much like talking about it, so…
You want to give me a hand, Jesse?
Just keep it straight.
Oh, w… wait.
Unroll it.
Kinda need this.
مشارکت کنندگان در این صفحه
تا کنون فردی در بازسازی این صفحه مشارکت نداشته است.
🖊 شما نیز می‌توانید برای مشارکت در ترجمه‌ی این صفحه یا اصلاح متن انگلیسی، به این لینک مراجعه بفرمایید.