سرفصل های مهم
بخش 06
توضیح مختصر
زمان مطالعه

8 دقیقه

سطح

ساده
دانلود اپلیکیشن «زوم»
این فصل را می‌توانید به بهترین شکل و با امکانات عالی در اپلیکیشن «زوم» بخوانید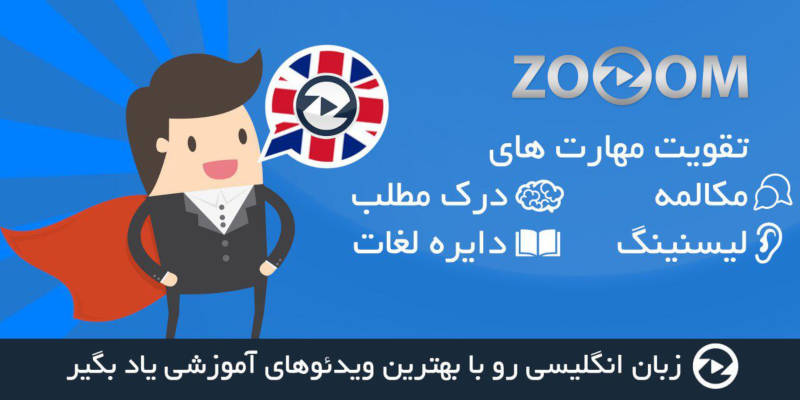 فایل ویدیویی
متن انگلیسی فصل
Hello?
[Jesse] Hey, Mom.
Jesse?
It's Jesse.
Give me… Give me the phone.
Jesse, is that you?
[Jesse] Hey, Dad. Yeah, it's me.
How the both of you doing?
We've been better.
Yeah.
How's Jake? Can I say hi to him?
[Adam] Jake's on a band trip to London, thank God…
[both] Jesse, where are you?
I heard you saying that I should turn myself in.
[Diane] Yes. It's the right thing to do.
Quit running and get some help.
[Adam] No one is trying to hurt you, son.
Better you come forward on your own, it'll be safer for you, better all around.
[Jesse] You remember where we used to have those picnics?
All those years ago?
By the little lake, the one with all the ducks?
[Adam] Yeah?
Do you think you guys could come get me maybe?
We're on our way. [Jesse] Hey.
And, uh…
it's probably too late to say this…
I don't know if it'll mean much to you…
but you did your best.
And whatever happened with me…
it's on me.
Okay?
Nobody else.
All right.
Done.
Bullshit you're done.
You've been here 20 minutes, what'd you do?
[Neil] Added a fishplate up here,
one in the middle, one down at the end.
[Kenny] Added a what?
[Neil] A fishplate.
[Kenny] What, like a… plate of fish?
What the fuck is that? Is that even a real word?
Look, man, I want more of those things,
the sideway diagonal things, like twice as many.
Those are gussets.
You got enough of 'em already.
Okay, yeah. So, gussets I got out the ass, but a fishplate I need 'cause… What?
I'm Catholic and it's Friday?
You sure you couldn't just put a few more gussets up there, Neil?
I mean, what could it hurt, right?
Hey, it's your money.
But what I just did, you don't even need that.
I told you I built this thing right.
[Kenny chuckles]
Look, bro, I'm not like impugning on your precious welding skills.
It's just we have a, uh, unique situation here.
Tried to rabbit on us once already.
I'm thinking he's gonna figure out a way to break this thing.
You kidding me?
Him?
Yeah, it's just I kinda feel it flexing a little bit. A bit right here, look.
Yeah, see? Right there. Yeah, a little bit.
[Neil] Yeah, I don't see jack shit flexing.
That's four-inch channel iron up there.
You could hang an F150 from it
and shove it back and forth like a beach ball.
It's going nowhere.
Okay, you and your big four inches. It's just this little bastard's wiry.
I don't care how wiry he is. Have him knock himself out.
Oh, yeah?
Wanna put your money where your mouth is?
Fifty bucks says he breaks this thing right here, right now.
Fifty, plus,
then you gotta put up more of those… What'd you call 'em, gussets?
No charge.
Throw in some fishplates too, while you're at it.
[chuckles] You're on.
All right, all right. Get that shit out the way and watch this.
All right, good-lookin'.
This is it. This is the acid test.
Go for it.
[shouting] Now! Go, go, go! Come on!
Faster! Hit it hard!
All right, all right. Other way, other way.
Hey, what are you slowing down for? Hit it!
[Kenny] All right, come on, get up.
I got 50 bucks riding on you. I gotta eat this month.
Kenny, if he breaks his leg, he's not gonna be able to cook.
What, are you the fucking HR department? Jesus, Toddie, relax.
We're gonna even up the odds a little bit.
All right.
Okay.
Now, I believe in you.
You're gonna John Henry this bitch, yeah?
Now go.
Go, go, go! Let's go!
Go, go, go, go! Yeah!
[Kenny] Woo!
All right, other way. Faster! Hit it hard!
Yeah, baby!
Yeah! Caught some air.
Yeah! [laughing]
Todd, who is this guy anyway?
What'd he do?
Uh…
It's… It's kind of a long story.
[Jesse grunting]
Yeah.
He's a rat.
[Kenny] That's all you need to know.
I need more money.
Oh, yeah?
That three-way split didn't quite cover it for me.
I'd appreciate you helping me out.
Well, what's he talking about? Three-way split?
You mean there was a third more?
And you gave it to him?
It's a long story.
Well… [scoffs]
What long story?
When I left, he didn't even have a fucking gun.
Well, he's got one now, doesn't he?
So, you know, shut up. Let me handle this.
Neil, who the hell is this guy?
Yeah, I can't believe you just let him walk in here with…
"Shut up" means everybody.
Now,
how exactly do you plan on pulling this off?
I mean, being that there's five of us and one of you.
I'm not here to rob you.
[Neil] Oh, you're not?
Then how's this work?
All I need is $1,800.
I'm asking as a…
a favor.
Oh, what, like charity?
Seems to me this silly son of a bitch already forked over, big time.
Casey, seriously, shut up.
$1,800, huh?
Why not an even two grand?
You know, nice round number.
$1,800 is all I need.
So, what's the gun for? It's like personal protection?
I mean, is that a…
What is that? Let me see that thing. Show me.
Oh, my God, is that a .22?
You brought a .22?
Jesus!
[Neil] Where'd you get that thing?
I think it was my grandfather's.
[Neil] Oh, well, it's adorable.
I know we got empty beer cans around here
if you wanna do some plinking?
Eighteen hundred.
I'm gone forever.
Simple as that.
Neil, I swear to God, if you give this piece of shit one more dollar…
Cold out here.
Tell you what.
My third is in a duffel bag in the top drawer of that file cabinet.
Where's yours?
In my car.
Parked up the street.
What do you say…
your .22…
against my .45?
Winner takes all.
Like the Wild West?
[Neil] Yeah.
Like the Wild West.
[chuckling] What? Come on.
Jesus! Neil?
Come on, man, I didn't mean this…
Casey.
Shut the fuck up.
[man 1] I'm not gonna get in another…
[man 2] No, wait, you go… Oh!
Shoot!
You ready?
Yeah.
مشارکت کنندگان در این صفحه
تا کنون فردی در بازسازی این صفحه مشارکت نداشته است.
🖊 شما نیز می‌توانید برای مشارکت در ترجمه‌ی این صفحه یا اصلاح متن انگلیسی، به این لینک مراجعه بفرمایید.