سرفصل های مهم
Why should you read Charles Dickens? - Iseult Gillespie
توضیح مختصر
Check out our Patreon page- https-//www.patreon.com/teded View full lesson- https-//ed.ted.com/lessons/why-should-you-read-charles-dickens-iseult-gillespie The starving orphan seeking a second helping of gruel. The spinster wasting away in her tattered wedding dress. The stone-hearted miser plagued by the ghost of Christmas past. More than a century after his death, these remain recognizable figures from the work of Charles Dickens. But what are the features of Dickens' writing that make it so special? Iseult Gillespie investigates. Lesson by Iseult Gillespie, directed by Compote Collective. Thank you so much to our patrons for your support! Without you this video would not be possible! Hoang Viet, Sarah Yaghi, Peter Liu, Joris Debonnet, Bruno Pinho, Tim Armstrong, Katie Dean, Javier Aldavaz, Sage Curie, Husain Mohammad, Ahmad Hyari, Quinn Shen, Dmitry Neverov, Mrinalini , Fabian Amels, Antony Lee, Faiza Imtiaz, Noa Shore, Dominik Kugelmann, Max Shuai Tang, Alexander Walls, Tyler Yoshizumi, Sharon Chou, Jarrel Cacdac, Chris , Eunsun Kim, Noel Situ, Tushar Sharma, Juliana , Juan , eden sher, Della Palacios, Sarah Burns, Rahul Kamath, Philippe Spoden, Silas Schwarz, Samuel Doerle, Ishaq Al Kooheji, Mihail Radu Pantilimon, sammie goh, Janie Jackson, Hoai Nam Tran, Joe Sims, Lex Azevedo, Kiara Taylor, Jeff Hanevich, Be Owusu, Bryan Blankenburg, Elaine Fitzpatrick, Lorenzo Margiotta, Misaki Sato, Clair Chen, Mehmet Sencer KARADAYI, Yoga Trapeze Wanderlust, Miami Beach Family, Srikote Naewchampa, Louisa Lee, Vignan Velivela, Ophelia Gibson Best, Ezgi Yersu, Claudia Mayfield, Elizabeth Cruz, Ivan Tsenov, David PetroviA, Robson Martinho, Oyuntsengel Tseyen-Oidov, Marc Veale, Ayala Ron, Latora Slydell, Sydney Evans, Jose Henrique Leopoldo e Silva, Peter Koebel, Manognya Chakrapani, Activated Classroom Teaching, Joy Love Om, Exal Enrique Cisneros Tuch, Bev Millar, Filip Dabrowski, Patrick leaming, nai tzu yang, Victor E Karhel, Simon Holst Ravn, Mattia Veltri, Christophe Dessalles, Manav parmar, Zhexi Shan, Craig Sheldon, Martin LAuhmus, Phyllis Dubrow, Ricardo Diaz, Martin Stephen, QIUJING L BU, Michael James Busa, Begum Tutuncu, Joe Giamartino, Umar Farooq, Travis Wehrman, Rakshit Kothari, Ghassan Alhazzaa, Andreas Voltios, Anthony Kudolo, Peter Owen, Aleksandar Srbinovski, Bernardo Paulo, Brittiny Elman, Znosheni Kedy, Aaron Henson, Joanne Luce, Julie Cummings-Debrot, Cas Jamieson, Boris Langvand, Andrew Sleugh, Dalton Valette, Quentin Le Menez, Fabio Peters, Minh Tran, Ex Foedus, Rodrigo Carballo, Bah Becerra, Ana Maria, Mridul Goswami, Joe Huang, Mayra Urbano, Clement , Dwight Tevuk , Gi Nam Lee, Jamerson Chingapanini, salman bheriyani, Ricki Daniel Marbun, MJ Tan Mingjie, Milad Mostafavi, Jun Cai, Bojana Golubovic, Patch Richy, Megan Douglas, Hugo Legorreta, Marc Bilodeau, Megan Whiteleather, Antonio Bianco, Renhe Ji, Tim Robinson, Sama aafghani, Lyn-z Schulte, Jhuval , Kris Siverhus, Clarence E. Harper Jr., Mauro Pellegrini, Kack-Kyun Kim, Jose Mamattah, Runarm , Kiarash Asar, Bartlomiej Czubak, Carolyn Corwin, Querida Owens, Roz AR, rakesh Katragadda.
زمان مطالعه

5 دقیقه

سطح

خیلی سخت
دانلود اپلیکیشن «زوم»
این درس را می‌توانید به بهترین شکل و با امکانات عالی در اپلیکیشن «زوم» بخوانید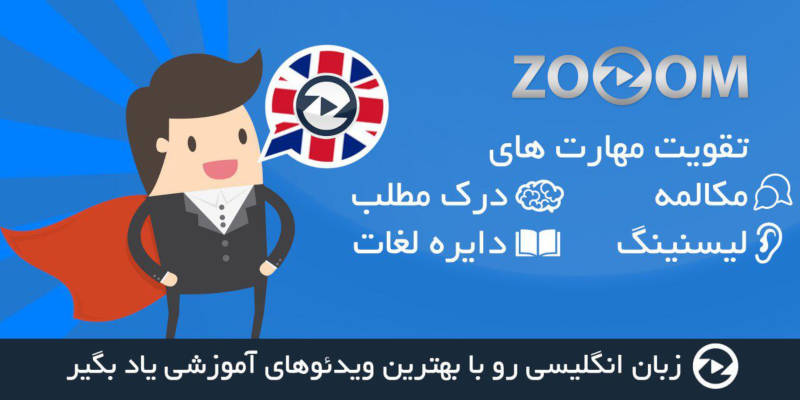 فایل ویدیویی
متن انگلیسی درس
The starving orphan seeking a second helping of gruel. The spinster wasting away in her tattered wedding dress. The stone-hearted miser plagued by the ghost of Christmas past. More than a century after his death, these remain recognizable figures from the work of Charles Dickens. So striking is his body of work that it gave rise to its own adjective. But what are the features of Dickens's writing that make it so special? Dickens's fiction brims with anticipation through brooding settings, plot twists, and mysteries. These features of his work kept his audience wanting more. When first published, his stories were serialized, meaning they were released a few chapters at a time in affordable literary journals and only later reprinted as books. This prompted fevered speculation over the cliffhangers and revelations he devised. Serialization not only made fiction available to a wider audience and kept them reading, but increased the hype around the author himself. Dickens became particularly popular for his wit, which he poured into quirky characters and satiric scenarios. His characters exhibit the sheer absurdity of human behavior, and their names often personify traits or social positions, like the downtrodden Bob Cratchit, the groveling Uriah Heep, and the cheery Septimus Crisparkle. Dickens set these colorful characters against intricate social backdrops, which mimic the society he lived in. For instance, he often considered the changes brought about by the Industrial Revolution. During this period, the lower classes experienced sordid working and living conditions. Dickens himself experienced this hardship as a child when he was forced to work in a boot blacking factory after his father was sent to debtors' prison. This influenced his depiction of the Marshalsea prison in Little Dorrit, where the titular character cares for her convict father. Prisons, orphanages, or slums may seem grim settings for a story, but they allowed Dickens to shed light on how his society's most invisible people lived. In Nicholas Nickleby, Nicholas takes a job with the schoolmaster Wackford Squeers. He soon realizes that Squeers is running a scam where he takes unwanted children from their parents for a fee and subjects them to violence and deprivation. Oliver Twist also deals with the plight of children in the care of the state, illustrating the brutal conditions of the workhouse in which Oliver pleads with Mr. Bumble for food. When he flees to London, he becomes ensnared in a criminal underworld. These stories frequently portray Victorian life as grimy, corrupt, and cruel. But Dickens also saw his time as one in which old traditions were fading away. London was becoming the incubator of the modern world through new patterns in industry, trade, and social mobility. Dickens's London is therefore a dualistic space: a harsh world that is simultaneously filled with wonder and possibility. For instance, the enigma of Great Expectations centers around the potential of Pip, an orphan plucked from obscurity by an anonymous benefactor and propelled into high society. In his search for purpose, Pip becomes the victim of other people's ambitions for him and must negotiate with a shadowy cast of characters. Like many of Dickens's protagonists, poor Pip's position is constantly destabilized, just one of the reasons why reading Dickens is the best of times for the reader, while being the worst of times for his characters. Dickens typically offered clear resolution by the end of his novels, – with the exception of The Mystery of Edwin Drood. The novel details the disappearance of the orphan Edwin under puzzling circumstances. However, Dickens died before the novel was finished and left no notes resolving the mystery. Readers continue to passionately debate over who Dickens intended as the murderer, and whether Edwin Drood was even murdered in the first place. Throughout many adaptations, literary homages, and the pages of his novels, Dickens's sparkling language and panoramic worldview continue to resonate. Today, the adjective Dickensian often implies squalid working or living conditions. But to describe a novel as Dickensian is typically high praise, as it suggests a story in which true adventure and discovery occur in the most unexpected places. Although he often explored bleak material, Dickens's piercing wit never failed to find light in the darkest corners.
مشارکت کنندگان در این صفحه
تا کنون فردی در بازسازی این صفحه مشارکت نداشته است.
🖊 شما نیز می‌توانید برای مشارکت در ترجمه‌ی این صفحه یا اصلاح متن انگلیسی، به این لینک مراجعه بفرمایید.