سرفصل های مهم
سوالات جزئیات
توضیح مختصر
زمان مطالعه

0 دقیقه

سطح

متوسط
دانلود اپلیکیشن «زوم»
این درس را می‌توانید به بهترین شکل و با امکانات عالی در اپلیکیشن «زوم» بخوانید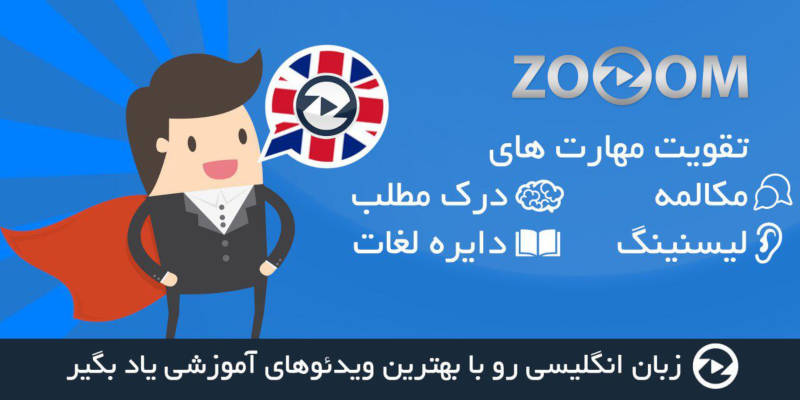 فایل ویدیویی
متن انگلیسی درس
Detail Questions
In this video we will talk about the Detail Question. What a detail question is, it deals with a specific line or a word that shows up in a couple of lines. And your job is to describe what the question is doing. Now, this is quite a common question type. You typically see it more at the lower levels versus question types, such as inference, which tend to come up at the higher levels.
What a detailed question looks like, again, is they give you a specific line reference or a specific word or words. And you have to go back to the passage and, of course, answer the question. In this case, where you have to actually look for the word. It may take a little bit of time. But, don't worry, you don't actually have to remember the specific word or where it is in the passage.
As long as you're scanning, and you're looking for it, that should help. Now, if you've read the passage, and actively have engaged yourself into the passage of information, usually, you'll have a pretty good sense of where that word shows up. Again if you don't simply scan. Now they're some helpful strategies here, once of course you've found the relevant part of the passage.
It's important that you read the entire answer choice when you go back to the questions. You do not want to flag that because you missed a word or two. Because again if any part of the answer choice is wrong, all of the answer is wrong. Now when we're actually answering the question, it's important that we back up our answers with the information in the passage.
So don't start trying to reason or bring in unstated assumptions into your thought processes. Again make sure you are clearly looking at the words in the passage. Once you've done that and you've summarized the relevant part, then you can put the answer in your own words. Again though you are sticking to the text.
Don't put the answer in your own interpretation, however, it's nice to use your own words, because then you are less likely to fall for the traps, that are awaiting, in the answer choices. So what does this actually look like? In the wild here, is a detailed question. The passage mentions the red-tailed hawk, in order, to indicate what?
Red-tailed hawk, that is the detail word here. We're not given a line reference but we scan back through the passage, and we end up at this part of the passage. I reproduced a little bit more than necessary. But in general with detail questions, questions that give you a specific word or phrase, or that specific line.
Always read a sentence above that line. If something is vague in that sentence above the line, then read above that sentence. Usually, though, reading up to the sentence where the word appears, in this case red-tailed hawk, will help you answer the question. So let's try that again reading a sentence above.
For the most part, they, if that's confusing. Scan back, they are scientist, found a consistent relationship. Dinosaurs grew not nearly as as fast as modern day endotherms or nearly as slowly as poikilotherms, which all reptiles are. So we know dinosaurs do not grow as fast as modern day warm blooded animals. They give an example.
This early flying dinosaur took two years to mature whereas a red-tailed hawk, the important part, takes only six weeks to grow. So now thinking in our own terms, well Hawk grows really fast, the redtail Hawk. And that's why he mentioning it to contrast the growth rate with that of a flying dinosaur, which is much slower the growth rate. And so now we can go back to the answer choices and we can see that he's not mentioned A, that dinosaurs are cold blooded.
That's not why the red-tailed hawk was brought up. B, how birds share a similar clade with other dinosaurs. This is kinda jargony. Meaning a non-typical word that shows up in the passage that you'll have to go back and find to remember what it means. And so, in this case, I put a little squiggly line next to your answer choices like B, meaning, I can come back to it if nothing else works.
But, I don't wanna waste my time trying to remember what a clade is. C, the way in which some modern day animals differ from dinosaurs. This is tempting, modern day animals and mentioned them and with the red-tailed hawk, and it mentioned the dinosaurs with the archaeopteryx. But, is that why he's mentioning the red-tailed hawk? Is that consistent with the answer that we came up with?
To talk about how, in terms of growth rate, modern day animals are very different from the dinosaurs. So here is a little bit too vague, there is no mention of growth rate. The way is a little bit general. Now you may not be 100% sold on this being a wrong answer and that's fine. Leave it there.
The thing is when you find an answer that matches your answer much better, the answer that you came up with after reading the passage, then you can circle that with confidence. What you don't wanna do is sit on here on C and start convincing yourself that it is right. So we're going on to D, how markedly dinosaurs' growth rate differed from that of current species.
Archaeopteryx grew much slower than the red-tailed hawk and that's why they mention the red-tailed hawk. To show how different the growth rate was between dinosaurs and more modern species. And so D is a slam dunk answer. C is wishy-washy, we don't want to spend time trying to make it work. B, we don't even have to worry what a clade is now.
It doesn't matter. And then E, we don't have to worry about big jargony words like poikilothermy. Get rid of that. And again, the answer is D. So, to recap, found out what the keyword is. Scanned through that.
Found it in the passage. Read it a sentence above. Got to the main part. Thought about what I read in terms of the question, and I answered the question in my own words. Of course that answer was based on what I just read.
Came back to the answer choices and picked the answer that worked best. Not dangling and hanging out here with a vague answer choice trying to make it work, but finding one that is clearly correct.
مشارکت کنندگان در این صفحه
تا کنون فردی در بازسازی این صفحه مشارکت نداشته است.
🖊 شما نیز می‌توانید برای مشارکت در ترجمه‌ی این صفحه یا اصلاح متن انگلیسی، به این لینک مراجعه بفرمایید.