سرفصل های مهم
پاساژ کوتاه
توضیح مختصر
زمان مطالعه

0 دقیقه

سطح

خیلی سخت
دانلود اپلیکیشن «زوم»
این درس را می‌توانید به بهترین شکل و با امکانات عالی در اپلیکیشن «زوم» بخوانید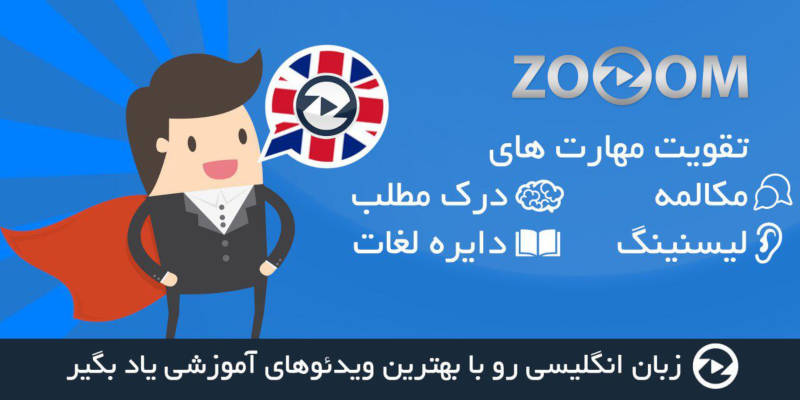 متن انگلیسی درس
The Short Passage
We are going to begin this lesson on what a GRE passage is not. Now this may actually come as a surprise to you. If you read this paragraph and of course, you don't see the big words up here saying this is not a GRE passage, you would very likely think that hey, this sounds like a GRE passage, but what's the difference? What's going on here that makes this, Not a GRE passage.
So what I want you to do actually, is to read this really quickly. It will probably take you about 45 seconds. Okay. I assume you have paused the video and let's get back to why this cannot be classified as a GRE passage. First off, it's very factual.
It just lists a theory here, and then just backs it up with specifics. Sounds like good writing, that's what we're taught to do, and there's nothing wrong with this. However, a GRE E passage will not just give you one theory and then back it up with some facts at the end. It will give you a theory, but then it will show you how that theory is in some way lacking or wrong.
Then it will bring in other views. Could be the author's view, it could be other scholarly views. And all of this of course is contained just in the short passage. So whenever there's a short passage, what you're going to see is something more like this. Again, I encourage you to pause this and it may actually take you a little bit longer, maybe a minute and 20 seconds.
Okay, what's the difference, here? Well, one theory is introduced then, right off the bat, we see the however, that this theory is shown to be wrong. And, then there is evidence provided for why this is wrong, and what's likely going on. In this lesson, I'm gonna dissect the short passage and show you how all these parts fit together so that you can better anticipate information as you go through a short passage on an actual test.
So, let's talk about the ingredients of the GRE passage. What makes a GRE passage a GRE passage? As I said, There is an old theory or explanation that is being challenged. Not that's just being listed, described, and supported but it's being challenged by a new one. And this is usually the case in science passages.
Slight variations are found and the debates that you will see typically in social science passages. There's an issues and there are two sides to the issue. The author introduces those sides and usually takes a position or sometimes the author is the other side. That is the author's position is one side Side of the debate.
In more literary themed passages, the author will just completely take over and present his opinion, or her opinion. In doing so, they will mention other opinions and what's lacking about those opinions. But as you can see, really the ingredients Is a debate. Something is being challenged for a reason, and evidence is being provided.
Now, before we go on and actually take apart the short passage sentence by sentence, a quick bit on what these passages are about. As you've noticed, they're pretty esoteric. That is, they are on subjects that most people don't know much about. We saw here Science, Paleontology, Dinosaurs, type of blood. That is, as we go right, it becomes more specific and we end up with the kind of blood that the Dinosaurs had or were they cold blooded.
Warm blooded, hot blooded, something in between et cetera very specific. You are not gonna get something at this level, of course not at this level, which is a text book read in this level. But something very few people have information about. The logic is you do not wanna give certain test writers, or test takers an advantage. For instance, I've actually taken this from the actual official GRE guide.
This is a short passage, it's taken from the Social Sciences Feminist Studies. More specifically, leisure and class and feminist studies, which is amply esoteric, yet it goes even further by taking us to the advent of bicycles at the turn of the nineteenth century, and how that influenced feminism. Again, this is very specific, there's probably four people in the entire nation who know anything about that and again, that's to level the playing field.
So as I mentioned in the very first lesson video to the reading comprehension section, don't feel you have to know anything about this because no one does. And all the information you need is contained in the passage. Now to the structure. First off, you may have noticed I underlined that word however in an earlier passage in this lesson to show you that there was a shift away from the first theory.
These structure words are important however, is very common, yet is also common and sometimes you don't just have a word, but an actual phrase. A new theory has emerged, or recently scientists have found, so there's a shift away from the old line of thought, the old story, the story being displaced. So here it is. The first sentence will introduce or describe this topic of what I call controversy, debate, or mystery.
Here we have sentence that fits the bill. Most scholarship into the sudden disappearance of the Olmec Civilization has focused on the decreasing in conditions favorable to subsistence crops. So it's introducing the topic by showing us what most scholars have thought. As soon as you read the sentence you know that there's going to be an opposing point of view.
Most scholarship has focused on subsistence crops. Guess what? They're gonna be focusing on something else, a new angle. Much of this research, however, notice the structure with their however, has over looked the role that changing geography plays. Now what's gonna happen?
Well, if you're coming up with this new theory, you need to provide some evidence. The key when you are reading this is to understand this evidence. You don't actually have to absorb every single detail as you read. But you have to have a sense of what these details are doing in terms of the overall flow of the passage. Of course, once you're actually dealing with a question that deals with this evidence, then you can go back to the passage and look for any specific details that you need.
For instance, here I have the specific detail of and I'm gonna try to pronounce this, though I probably shouldn't, The Coatzacoalcos River, the main river passing through La Venta, could have had notable tributaries diverted as a result of climate change, leading to not only server flooding, et cetera. So here is the evidence, you do, of course, wanna read each word, but if it feels a little bit tedious towards the end, know that again, you can come back to this if the questions asks about it.
That however, is not the entire short passage, and it's tempting to think, okay, that's quite a lot, they've provided another point of view and evidence. But what happens, is there are additional theories. Yes, and these short 130, 140 word passages, there's quite a lot packed in there. So here, you are going to get an alternative theory, or a concession, or the author's going to inject his or her own opinion about this alternate theory.
Maybe they'll agree, maybe they will agree somewhat, hence the concessions, or maybe they will completely disagree with it. Now the thing is, many questions relate to this part of the text, because it's subtle what's going on. The author's taking a position somewhere in between. It's not black and white, and so you have to be able to pick up on these subtleties.
Let's take a look here. Here's the final sentence or final two sentences. Some scholars theorize that many Olmec construed this sudden change in the river's course, and the resulting lack of crops, as an Omen, one that led the people to question the leadership. Now, other scholars are thinking about this theory, in these details and, then an explanation has offered up a new explanation.
Internal strife was the reason why the civilization disappeared and that's the end of the short passage. But by understanding the trajectory, the way that the passage twists and turns from theory to theory is going to help you master these short passages. And really be able to both anticipate the kind of questions they're asking, and where to look in the passage once you go to those questions
مشارکت کنندگان در این صفحه
تا کنون فردی در بازسازی این صفحه مشارکت نداشته است.
🖊 شما نیز می‌توانید برای مشارکت در ترجمه‌ی این صفحه یا اصلاح متن انگلیسی، به این لینک مراجعه بفرمایید.