سرفصل های مهم
چگونه به سوال GRE پاسخ دهید
توضیح مختصر
زمان مطالعه

8 دقیقه

سطح

متوسط
دانلود اپلیکیشن «زوم»
این درس را می‌توانید به بهترین شکل و با امکانات عالی در اپلیکیشن «زوم» بخوانید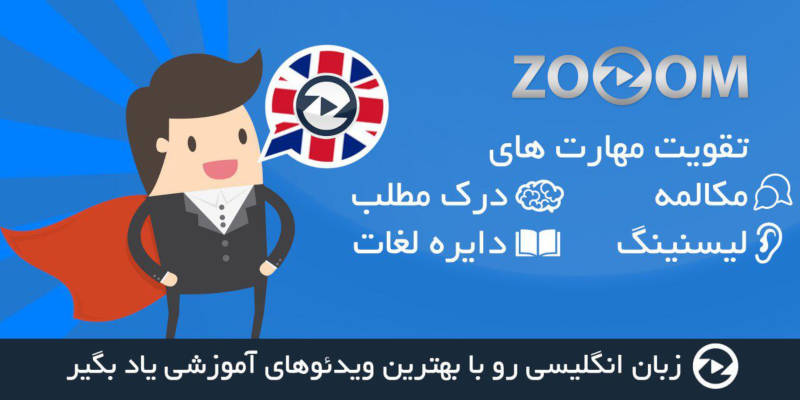 فایل ویدیویی
متن انگلیسی درس
How to Answer a GRE Question
Reading comprehension is a difficult section because it takes a while to improve at. But if you use an approach and you fine tune that approach over time, you will see improvements. What I'm gonna do in this video is to teach you this approach. This approach is called the five step method and it is how to deal not with reading the passage which is active reading but how to deal with the question.
Very first step, go figure, read question, but in the context of number two, it's gonna make more sense. People like to read the question and immediately go to the answer choices. That is a no-no. That's problem number one, unless you're so good at reading comprehension and you are very confident, then fine, do that.
But for the 99% of us, the others, we want to ignore the answer choices. The answer choices are not our friends. They are going to mislead us, they are going to confuse us, they are going to eat up our precious seconds. So ignore them.
What do you do after ignoring the answers and reading the question? Well, sometimes the question can be confusing so you should paraphrase it. Then you wanna keep ignoring the answers, you wanna go to the passage. Your job is to find the supporting text. The evidence that can back up the answer to the question. In other words, you are going to be answering the question in your own words, before you even look at the answer choices, and that's kind of the big paradigm shift for a lot of people.
For them, salvation awaits in the answer choices, because then you can move on to the next question. But that's counterintuitive in the sense that it will actually take longer, because you will spend a lot of time going back and forth between answer choices, unless you use the RIPHA method. The RIPHA method again is to read, ignore, paraphrase, hunt, and then answer the question in your own words based on that supporting text.
Once you've found it, once you've hunted through the passage and you've used either the line reference or the question or there are no specific lines. You've looked at the words in the question, and then you've scanned the passage to find those words. And hopefully if you've been actively reading, it shouldn't be that hard to find in the first place.
Once you've done that, you can answer the question in your own words and then go back and match your answer with the answer choices. So I guess maybe there would be a final one written, RIPHAM. Which sounds a little bit odd, so we're just calling it RIPHA, but then there would be that final thing of actually going back to the answer choices and matching.
So, what I have here is a question. What we're gonna do is to follow this five step method. Okay, we have, according to the passage, how would those who study the brain likely view the idea that the brain can adapt and recover from injury? I don't know is it with some of that. That's what our brain wants to do.
That's not the five step method. The five step method is to read this, make sure you understand it, and. If it's not quite clear paraphrase it because if you paraphrase the question and you have it in your head what is asking it's a lot easier to hunt through the passage knowing what to find. And when you find it to answer the question in your own words.
You don't have to keep going back to the question. So what we have here is people studying brain would think about what about the fact that brain can recover from injury. Notice this isn't the most perfect grammatical sentence, but it's my paraphrase in my head and it's gonna help me answer the question. So again, people who study the brain, what would they think about this fact that the brain can recover from injury?
Now of course, we wanna go where? Oh, okay. We wanna go back here. Again, ignore. Why? Because we are going to hunt, and we're going to find that evidence. Find that supporting text.
There it is. Long ago overturned and replaced, can and does heal itself remarkably in response to injury. Now I'm getting kind of predictable here, so you know what I'm going to do. I'm gonna mock the idea of going back to the answer choices, cuz I still haven't done something.
I still haven't put the supporting text into my own words. I haven't answered the question. How would people respond, people who study the brain. How would they respond to the fact that the brain can and does heal itself. Well. This was established long ago.
This is something they know. Okay. It's something that they would accept or support. It's a given, they know this. And now I can go back and match. And so I look here at answer choice A.
With surprise, that doesn't match support and accept, that's kind of the opposite. They know this. Indignation, one of those extreme answer choices. Are they very angry? No, there's no sense of that. Aha, we have answer choice C, with acceptance.
Then we have answer choice D. And before we go to answer choice D, let's get rid of answer choice E. It's pretty clear it's not confusion. This is a long established fact. However, when we go back to D it can be a little bit confusing. Because you can kind of convince yourself that they would be indifferent somewhat, if they know this, it's been long established then, they don't care.
Well, not really, they still care, that's not the best way of putting it. But unless you go through this step it's easy to put D and to convince yourself that, yeah this has been around for a long time so they're gonna say whatever. These are brain scientists and this is an important fact. You're not asking them, what is the highest mountain in Madagascar? They probably don't care, whatever.
This is not a whatever fact. And I think you can agree with me now. However, if you don't go through these steps and you latch onto D without really thinking about your own word, then it is difficult to undo that logic, and you really want to go with D. D is not the answer, clearly.
C is the better answer. Let's try this now, and instead of me going back to the answer choices and going da da da da, ignore these, we're going to try something a little bit different. Here's the question. According to the second paragraph, in regards to myelin replacement the brains of rats and mice primarily differ from those of humans in that they what?
Well, we need to go back and find some supporting text. I'm not even gonna give you the answers, that's the twist here. And, that's how your brain should operate. You've read this question, you've paraphrased it. And you've gone to supporting text. I don't know if this question necessarily needs paraphrasing which is fine.
And we're gonna go to the supporting text and what we have here is the following. Rather, ODs, I'm shortening that, in human brains lose only one per 300 cells every year, a state contrasting greatly with that found in the brains of mice and rats. In which ODs are replaced every time the animal needs to produce more myelin. Okay, well we can put that in our own words.
Rats/mice need to replace OD in order to build myelin. It's all there. I've simplified all that text. And now I can go back to the answer choices. I want you to take about 15 seconds, you probably won't even need that much, to find the answer choice.
Okay, did you see how you homed in on the correct answer? And I was hoping you paused it. Sorry if you didn't. That definitely wasn't 15 seconds, but there it is. There's a question of homing in, versus reading each one. Hm, this sounds pretty good.
No, I don't like that one. Hm, this could work. Do you see, there's a process there that takes a lot longer and that's where it's gonna eat up a lot of time. Now that's not to say the RIPHA method is perfect in that you will always hone in on the correct answer.
Often times you'll be between one or two and you may even need to go back to the supporting text. But it's gonna be a lot of faster than trying to weigh each answer choice and worse yet let those answer choices do the thinking for you.
مشارکت کنندگان در این صفحه
تا کنون فردی در بازسازی این صفحه مشارکت نداشته است.
🖊 شما نیز می‌توانید برای مشارکت در ترجمه‌ی این صفحه یا اصلاح متن انگلیسی، به این لینک مراجعه بفرمایید.