سرفصل های مهم
واژگان درون متن
توضیح مختصر
زمان مطالعه

0 دقیقه

سطح

خیلی سخت
دانلود اپلیکیشن «زوم»
این درس را می‌توانید به بهترین شکل و با امکانات عالی در اپلیکیشن «زوم» بخوانید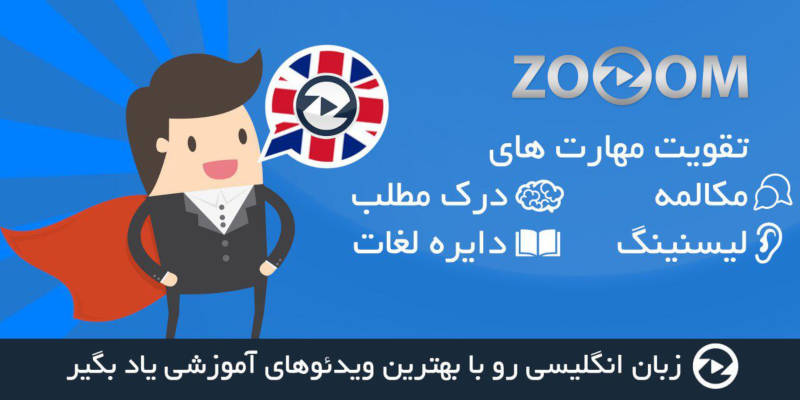 متن انگلیسی درس
Vocabulary-In-Context
In this video we will be dealing with the vocab-in-context question, which I have reproduced right here to give you a sense of exactly what I'm talking about. There's the vocab. It's taken from the passage, hence there's quotation marks around it. In a second I will actually go through this question and I will excerpt the relevant part of the passage.
But here, of course, is the format, and it's important to note that this question type can occur with the same frequency in the easy, medium or hard section. So you definitely should be prepared for it. There probably won't be more than two per verbal section, but there will be definitely be one. The strategy is to teat this question type like a text completion, which sounds kind of weird because it doesn't look anything like a text completion and you already have a reading passage.
What I mean, though, is I want you to pretend that you never saw that word, casts, which I referenced a second ago, and take it out of the passage. And then substitute your own word into the passage without actually looking at the answer choices. I think this is the biggest temptation and the biggest mistake that students make on this question type.
Because what happens is the test writers really diligently and carefully choose an answer choice that seems to work. However, it can a, be slightly off. B, it can describe the sentence in general but not the specific word in the blank. Or c, it can actually work logically in the sentence. However, it is not a dictionary definition of the word that's in quotation marks.
And that's subtle, and this point only really applies to the hardest vocabulary in context questions. But it's always important to note that the word being used there, in the case casts, must have a dictionary definition that matches up with the correct answer. Of course, it's also important to note that the first word that leaps to your mind when you thinks of casts is probably not the right answer as we're gonna see here in a second.
So in the context in which it appears, casts most nearly means. So definitely do not think I see a cast. Casts something out. To throw out, that must be the answer. We must, of course, look at the context. Now what's tempting, though, of course, is to read the entire sentence and say, okay, but he also, and then right when you get to casts, start with A.
Describes many of his tales in modern settings. Well, it kinda works, kinda describe things, okay, maybe. Questions, well, that doesn't work. Sets, that could kinda work. E, explores many of his tales in. I like that because he's exploring them.
And then you choose E. However, E is not the correct answer because it's not a dictionary definition of casts. Now to avoid using explores or ending up with the wrong answer choice, we want to, again, treat this like a text completion. Now look what I've done.
Aha, making you come up with your own word. Let's try that here. Not only does T sprinkle snippets of his native Yoruba and Nigerian-inflected English and introduce Yoruban grammatical structures into sentences containing only English, but he also blanks many of his tales in modern settings.
I like sets. Sets makes perfect sense. However, when you get to the answer choices, you can easily go past sets and end up on explores. Notice they're putting that at the very end cuz it kind of works, but it definitely is not a dictionary definition.
And it's not, of course, even the word that we came up with. Set works much better, but it's harder to see if you're just plugging words back into the excerpted passage. Now let's have another look at a vocab-in-context question. This one is going to be a little bit more difficult. But let's follow the same strategy.
This time I'm not going to be so nice as to actually set up our little text completion and get rid of the answer choices. I want you to get used to doing the correct method, even though the answers are so temptingly just waiting there for you to plug them in. Ignore them. Figure out where the word is, here's inapt.
I'm gonna put a little red mark through it. And read the sentence and try to come up with your own word. And you can pause the video now to do so. Okay, let's read the sentence together. Both sides, however, misinterpret T's work by placing it in the tradition of novels, a classification that becomes, hm, I like the word wrong.
It's a simple word. And the simpler the better when coming up with our own word. Work perfectly fine. Now let's go to the answer choices. Curious, if something is curious it's interesting. Is that the same as wrong?
No. Inappropriate, if something is inappropriate is it wrong? More or less. Let's keep that there. Sensational. By definition, if something is sensational is it wrong?
Well, no. It could be wrong, but it is not by definition wrong. If something is controversial is it wrong? Again, very similar to sensational, it's not quite wrong. If something's controversial you may agree with it and think it's very much right, and therefore, you can see that controversial is one of those answer choices that you could plug back into this sentence over here at the top and convince yourself that it is the answer.
E, misguided is also one of those in which you can convince yourself it's the answer if you are not careful and go through the method here of coming up with your own word. Why? Well, misguided. Clearly both sides here are misguided.
But what are we looking for? We are not looking for a word that describes the general context but the sentence specifically right there, that word inapt. What word needs to go there? It is wrong or inappropriate. And that's how you work these question types.
مشارکت کنندگان در این صفحه
تا کنون فردی در بازسازی این صفحه مشارکت نداشته است.
🖊 شما نیز می‌توانید برای مشارکت در ترجمه‌ی این صفحه یا اصلاح متن انگلیسی، به این لینک مراجعه بفرمایید.