سرفصل های مهم
انحراف از قانون
توضیح مختصر
زمان مطالعه

0 دقیقه

سطح

خیلی سخت
دانلود اپلیکیشن «زوم»
این درس را می‌توانید به بهترین شکل و با امکانات عالی در اپلیکیشن «زوم» بخوانید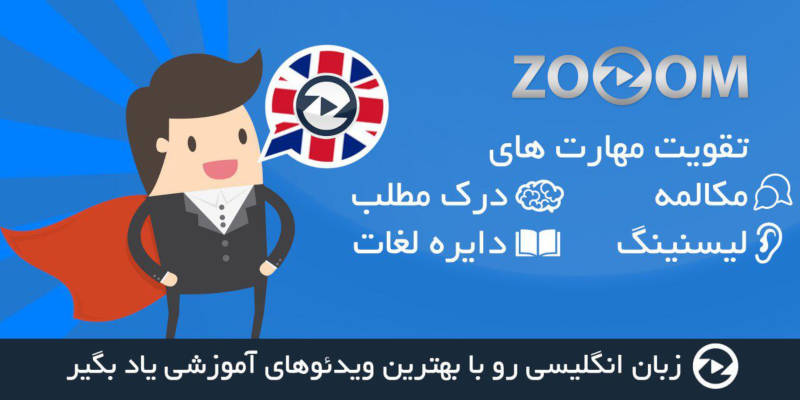 متن انگلیسی درس
Deviating from the Norm
In this video, we are going to talk about a change in perception, where there is a shift in how somebody, or something, is viewed. In this example, we have Nelson, and Nelson is "typically openhanded". Words that clue us in that we are dealing with a shift in perception is 'typically'.
Because after the comma, we know that the blank, or that which comes in the second part of the sentence, the blank happens to come in the second part of the sentence here, is opposite of what's going on in the first part of sentence.
Here, we have this person's openhanded. So typically is openhanded, comma, it's almost like saying 'but', so we know that there, again, is a contrast. So we want the opposite of openhanded. So you can choose your own word match. Of course, it helps to know what openhanded means.
Somebody openhanded is generous, and you can almost imagine that they have a hand open. They're giving. So we want someone who is the opposite of giving, so someone who holds on to everything.
Now, you notice A here is close-minded. Look at how literal that is. They're trying to trap you there with the opposite of open is closed. It's not closed-minded. It's the idea that someone doesn't want to give. Garrulous. You definitely want to know your vocabulary here, and this is a very important word.
It's important because it shows up a lot. It means talkative. So we can get rid of that because we're not going for talkative here. We're going for someone who is not generous. Parsimonious, you may not know. It is an important GRE word, but let's come back to it.
Somebody is tactless does not behave the proper way in social settings. That is not what we're going for. Finally, admonitory, which you may know the word admonish, which means to warn or caution beforehand. That is not the opposite of generous. So just like that, we can arrive at the answer through our process of elimination.
And parsimonious means somebody who is stingy, not giving. The opposite of openhanded. So this is a pretty straightforward sentence. I mean besides, maybe, the difficult vocabulary word, parsimonious.
So let's look at an example that is much more difficult. Wow, look at that thing! Huge! But if you remember what you learned in other videos, you want to cut through the noise. Break down the sentence.
Simplify it. So let's do that here. "Long a cornerstone of modern neurology", this is giving us background information. What follows is important here, the idea. "The idea the brain is fixed has not only been challenged", and if you read on, it says, "but has been convincingly refuted". So the idea that the brain is fixed is no longer something people believe in.
People believe that the brain is opposite of fixed. So again, notice that change in perception there. So opposite of fixed is changing. The brain is changing, not fixed.
That's the current view. Notice that I glossed over this, or totally ignored this, because again, this is just background information into how it was refuted. But the idea here is today, the brain is not seen as fixed, but is changing.
So now, continue on here: "to assert that the mature brain is anything but is tantamount to scientific heresy". So we know it is changing. To say it is anything but changing.
So now, we can put our word in here is equal to, and the word tantamount means equal, to scientific heresy. It's also important to know that 'anything but' means not. So to assert that that brain is not changing, that is fixed.
To assert that the brain fixes is heresy in the science circles because today, it's been so convincingly refuted that the brain is fixed. Therefore, we have the word changing here in the blank. So we've come up with our own word.
Now, we have to eliminate. So you probably look at A, and say, "Oh, look, plastic. Hmm, nice word, plastic plate. That can't work", but let's actually come back. Shiftless. Notice here that, we're well aware that changing to shift is change shiftless actually doesn't work in this context here, so get rid of B. Shiftless definitely does not mean changing.
Immutable is the opposite of changing, something that is fixed. So again, you can get rid of that. Alert does not relate to changing. Fertile is something that gives rise to lots of ideas. It can be used literally to refer to a field that grows lots of crops, but also to perhaps a brain that gives rise to a lot of ideas. But that doesn't make any sense here.
So just like that, you can see we're left with plastic. Now, plastic has a second definition. It means changing, adaptable, not fixed. Just like that, there's our answer, but again, note the shift in perception. If the sentence is long like this one, be able to break it down the way I did.
Come up with your own word, and you'll notice that sometimes you just take a word in the sentence such as 'fix', and see what happens to fix. Fix, well after that, it becomes not fix, but then it comes back to the very end here, the 'anything but'.
It goes back to fix. You can kind of see the sentence taking a word, coming up with the opposite, and then flipping it back again. On the more difficult GRE text completions, in the sentence equivalence questions, you'll see that double reverse.
But the key to this video, of course, is to note the shift in perceptions. If it's simply an adjective in the first part of the sentence before the comma and there's no other shifting after the comma, the blank is going to be opposite to the word before the comma.
مشارکت کنندگان در این صفحه
تا کنون فردی در بازسازی این صفحه مشارکت نداشته است.
🖊 شما نیز می‌توانید برای مشارکت در ترجمه‌ی این صفحه یا اصلاح متن انگلیسی، به این لینک مراجعه بفرمایید.