سرفصل های مهم
کنتراست کاذب
توضیح مختصر
زمان مطالعه

0 دقیقه

سطح

خیلی سخت
دانلود اپلیکیشن «زوم»
این درس را می‌توانید به بهترین شکل و با امکانات عالی در اپلیکیشن «زوم» بخوانید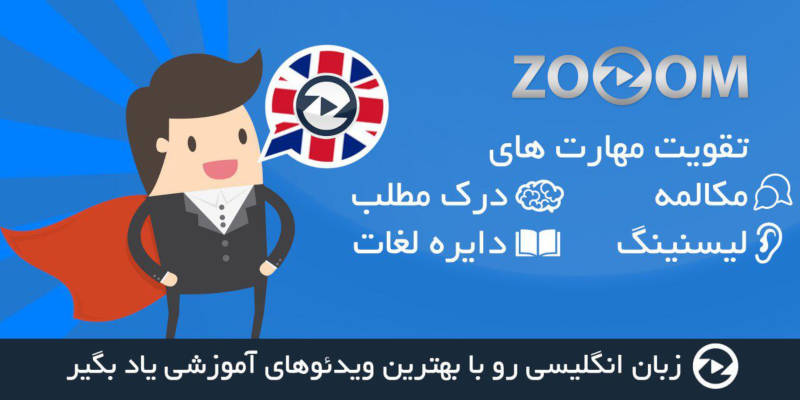 متن انگلیسی درس
False Contrast
In this video, we're gonna go through a tricky concept that I call false contrast. What I mean by that is we have shift words, such as in case, though. And instead of being the opposite of the part that comes right after though, the sentence is about something else. In this case though less celebrated. Haydn was far more blank than Mozart.
So he's not as popular as Mozart, therefore he's more what? Well, a bunch of things could probably go in here. I mean, he could be more friendly, he could definitely be more talented. Maybe he's even more structured. And so we really need to read the entire sentence in order for us to really figure out what word fits int he blank.
And so that's the thing, always read the entire sentence because sometimes, this is rare though, but sometimes its not as always the exact opposite of what you think or that's right, near a shift word. Now if we read on, we can see here this sentence structure such that there's a semi, or colon, followed by some information.
Mozart had 41 symphonies, Haydn penned 106. Ah-ha. Haydn penned more symphonies than Mozart. So it's all about being more, well more what? What's that word where you create many things? Well if it doesn't come to mind, you definitely know it's not obscure or unknown.
Friendliness doesn't really have much to do with it. And talented, well because you write more, does that necessarily mean you're talented. It could mean you're talented, maybe it does, but that's not the direct meaning of creating a lot. So we get rid of talent.
Same with structure. We don't know anything about the symphonies. Maybe they were more structured. But the word prolific directly means creating more of something. In this case, Haydn was more prolific as far as symphonies go. So, again, read the entire sentence.
Not always the exact opposite. Note sentence structure as we did here. And then finally, make sure you pay attention to multiple keywords. Here, there really aren't multiple keyboards. I mean sure we had less celebrated that really turned out to be kind of like a decoy or a fake.
Something that didn't really apply to the sentence as much as the actual keywords here. Now the thing about this false contrast is it becomes much more likely the more convoluted a sentence becomes. And this sentence is anything but convoluted, it's pretty straight forward. So let's take a look at another, more convoluted sentence.
Even thought Malcolm X eventually went on to sever ties with the members of the Muslim Brotherhood, the Brotherhood believed that, far from being a heretic, Malcolm X endorsed a view of Islam that was more doctrinally blank than that of the more ostensibly orthodox sects. So obviously a lot going on here. And we see, even though, right?
Starts off there with a shift. Well, he went on to sever ties with these people. Therefore, he's the opposite of somebody who severs ties. So it's not really clear. Sure the wording here is going to be something positive, because you know, you you have him severing ties, who that's negative and the shift shows us that's probably something positive, but that leads us with both A, pure, and B renowned.
Well known. Compromised means come from the lower quality, vague, something that's not clear, it's also negative. And differentiated is just a neutral word. So of course, we're going for something here that is positive. And that's why we're left with A and B.
But as you can see, the first part doesn't help us out, therefore again, read the entire sentence. So, note the sentence structure, read the entire sentence. And so notice that's not always the exact opposite of what we'd be led, led to expect. So the sentence structure here is there's a lot more going on.
Far from being a heretic specifically, is kinda this hidden keyword, embedded down here. And so, they didn't see this guy as a heretic, some, someone that went against the teachings. Far from it, his teachings were, more, close to the actual thing, and that's why pure work's here.
Renowned, just because something is well known doesn't mean that it is closer to the actual doctrine. Again, a heret, heret, heretic goes away from the doctrine says stuff that isn't truly religiously words. The opposite of that would be someone's who doctrine is pure. So renowned doesn't quite get there.
And you can see that again, the more convoluted it becomes, the more we're gonna be kind of led astray by some of what looks like keywords when they're actually going to be multiple keywords. And the more specific keyword here is far from, meaning the opposite of being a heretic.
Now, we could end it right there, but why not try an even more difficult, more convoluted text completion. And this is kind of getting you prepared for the double and triple blank text completion. So you can see this one right here. Wooh.
I know. Scary, very long and yes. Most one blank text completions are not gonna be this long. Cause, again, this is to show you some of how you can be led astray or be uncertain about certain parts of a sentence. And then not, not be able to pick between two answer choices, cause they both seem to work.
So pause the video because I'm actually not going to read this. Way too long. And after you've done pausing this video, let's go through it. Okay. So let's start off at the beginning. No less incendiary.
So very controversial. It's a hot button issue. Fracking. So you get all of this information, and then you still have this to read. Has been curiously absent from the national dialog come election time. Perhaps because voters are typically blank environmental problems that do not occur in their back yard, so to speak.
And so you have this other part, that shows you yeah, it's a really controversial issue. But it's not really around that much when it's time for election time. People are actually, are actually talking about it. It's not what makes them vote for one candidate over the other. So it seems like their voters are typically what about environmental problems that do not occur in their own back yards?
What does this have to do with me? And so here, we have this little part that says a practice that mostly takes place in remote parts of the country. And that's the whole idea. These multiple keywords, most times, most of the times that they're there for a reason.
And so this part that it's controversial, sure it kind of helps you, but it doesn't give you something specific as you need, as that fact that, this is something that doesn't happen. That is fracking something that doesn't happen in people's backyards. And therefore, this is something that voters are typically what? Well, this is not something that suddenly becomes that incendiary.
It, it may be incendiary generally, but then, you know, controversial, but then come election time they kind of forget about it. Are they misinformed about it? Let's go to the answer choices now. Well, just because you're not really that swayed by it or motivated by it, it doesn't ruffle your feathers, this whole idea of fracking during election time, it's not the same as actually being misinformed or misguided about it.
Worked up over is kind of the opposite work, what we're going for here. We're going for something that doesn't mean we're getting upset, but we actually don't care about this really controversial issue, or, issue that's usually really controversial. That leaves us with C, unmoved by. Where if your unmoved by something it doesn't affect you emotionally.
D, disenfranchised. That just has to do with vote. So if you take away the ability for someone to vote, that person's become disenfranchised. So that's a trap answer. Cause it kinda captures the general context here.
So get rid of that. And smitten means just in love with again which is the opposite of this whole idea unemotional or removed by. Which is the answer c. So get ready for kinda these false contrasts and the more difficult two or three blank text completions.
But here's a good example how it works in a one blank text completion. And again I, I don't want people to think Oh this is really hard. This was blowing my mind. This is suppose to be really hard. This was much harder then the other two. So get work your way up to it and you can always come back to these lesson videos.
Once you've done a bunch of practice questions and the product and have gotten better at text completions, come back to this, try it again without looking at the answer and see what happens
مشارکت کنندگان در این صفحه
تا کنون فردی در بازسازی این صفحه مشارکت نداشته است.
🖊 شما نیز می‌توانید برای مشارکت در ترجمه‌ی این صفحه یا اصلاح متن انگلیسی، به این لینک مراجعه بفرمایید.