سرفصل های مهم
تغییرات چندگانه
توضیح مختصر
زمان مطالعه

0 دقیقه

سطح

خیلی سخت
دانلود اپلیکیشن «زوم»
این درس را می‌توانید به بهترین شکل و با امکانات عالی در اپلیکیشن «زوم» بخوانید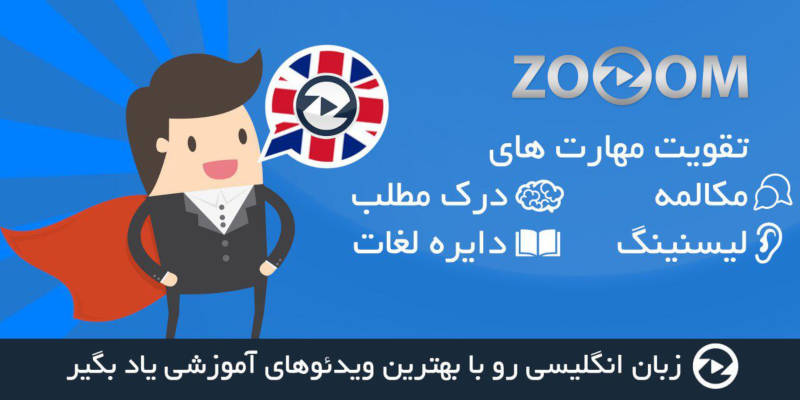 متن انگلیسی درس
Multiple Shifts
In this video, we're going to go through some complex sentences, in terms of their structure. You're going to notice some double shifts, false shifts, etc. So let's read this one first, and of course, note the structure.
"Despite years of urban living, Keith was hardly the model of civility; indeed, he continued to behave even during those occasions that called for the utmost propriety". So what do you notice here?
Well, we see here in the structure that there's a 'despite' so there's a contrast, but wait a second. When you have this contrast after this comma here, usually, there's a blank. So it's easy to say, "OK. Well, the first part of the sentence is opposite to this part. That's the usual shift". But here, we don't have a blank, either before the comma or right after the comma.
So we want to note this word 'indeed'. So, 'indeed' actually shows that there's continuity between what we had before. Keith was hardly the model of civility. He continued to behave as hardly the model of civility.
Or you could look at it this way. Is hardly the model of civility. The opposition here is what? Well, he's not civil. He doesn't have civility, so that's what we're looking for here, the opposite of civility. And of course, we go to the answer choices. Now, we're able to match them.
So coyly. To be coy is to be shy and bashful. That is not the opposite of civility, or to be civil. Courteous is a synonym. We're going for the opposite of courteous. Unethically. In this case, that's a little bit extreme so you want to, of course, eliminate these extreme words and these cases. Obviously, if it fits the blank, then you don't want to eliminate it.
But in this case, we're not going for something as extreme as unethical. To be uncivil or not civil doesn't mean you're really breaking some moral law. So that's out. Then we have the word, churlish. Churlish is to be rude and unmannered, and that works perfectly.
Again, we always want to come up with the opposite of words here. Otherwise, we can sometimes get trapped by words like selfishly. Well, he was selfish. He just wanted to do things his own way.
Sure, you can interpret the sentence like that, but it's not the best answer because selfish is not the opposite of civil. So that's out with that one, and there's D. So that's one example of complex structure.
Now, let's take a look at another sentence here. "Not without her detractors", so right off the bat, what are we noticing here? Well, we're noticing that "not without" is an example of a double negative. Let's keep reading.
"Frida Kahlo nonetheless emerged", so even though people, "not without her detractors", means people weren't her biggest fans, even though many people didn't like her. She still, notice nonetheless, emerged, and then you'll notice this word, 'albeit'.
Albeit can sometimes be a sentence shifter in and of itself, but this case, this is just showing when she emerged. It's not necessarily shifting the sentence again. It's not being an example of a false shift, and you definitely see these in a lot of ETS questions, so watch out for those.
The shifters have to do with the actual blank. So if we even got rid of this, it wouldn't do anything to the sentence. That's often times the best way to see if something is a false shifter or not.
So again, not everybody liked her, but she still "emerged as one of the". Well, we want, again, the opposite of not everyone liked her; still, she emerged as one of the best. So we could put our own simple wording there.
One of the best artists of Mexico in the 20th century. Then, of course, we eliminate hapless. It means unfortunate. That doesn't work. Preeminent means foremost, at the top. Of course, that works with best, so there's our answer.
Sycophantic means she's fawning. She's kissing up to people. Doesn't work at all. Peripheral means second rate. Controversial? Well yes, she could definitely be a controversial artist, but there's no context backing that up. There, again, is our answer, preeminence.
So always note the structure when you're going through here. Don't just gloss over these important words, but as you notice when we saw, "not without her detractors", we broke it down in our own words. That means not everybody liked her.
If you don't do that and you just try to read the entire sentence all the way through and then get to the end, and you think you can just put it together, that's going to get you in trouble.
You want to break it down bit by bit, and you can say at the end, "Oh, I see. OK, not everyone liked Frida Kahlo. But end of the day, now later, she is an artist that is great, or one of the best". There's our answer, preeminent.
مشارکت کنندگان در این صفحه
تا کنون فردی در بازسازی این صفحه مشارکت نداشته است.
🖊 شما نیز می‌توانید برای مشارکت در ترجمه‌ی این صفحه یا اصلاح متن انگلیسی، به این لینک مراجعه بفرمایید.