سرفصل های مهم
قالب آزمون
توضیح مختصر
زمان مطالعه

0 دقیقه

سطح

خیلی سخت
دانلود اپلیکیشن «زوم»
این درس را می‌توانید به بهترین شکل و با امکانات عالی در اپلیکیشن «زوم» بخوانید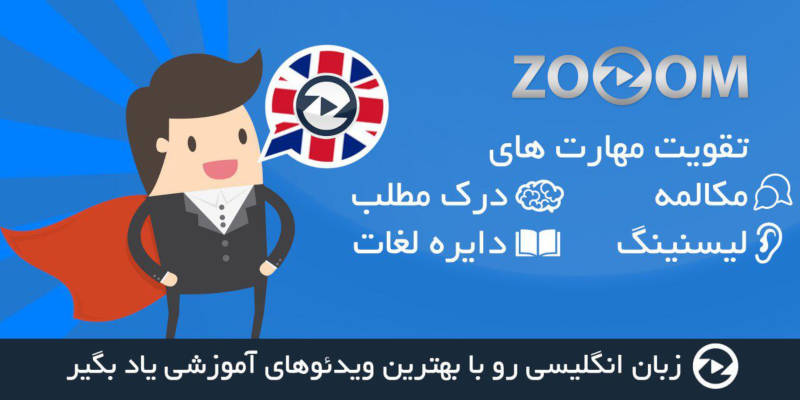 فایل ویدیویی
متن انگلیسی درس
Exam Format
This lesson focuses on the format of IELTS exam. So the IELTS has four sections. The sections called papers include reading, writing, listening and those are all taken in one session in one sitting. There are no breaks in the reading, writing, and listening portions of the paper exam.
Then a separate section, the speaking section, you will schedule separately from your paper exam, that is an in-person interview. And you will have about 11 to 15 minutes with an examiner who will ask you questions that you need to answer for your exam. So the timing of the test, the whole thing, so both sections, the paper and the in-person interview take 2 hours and 45 minutes to complete.
The reading section takes 1 hour. The writing section takes an additional hour. Listening takes 30 minutes to listen to all the passages. But then you have 10 minutes after the passages are complete to transfer your answers from your question booklet to the answer sheet that you have. When we go through listening lessons, I'll describe this more in detail and talk about strategy related to this.
But just know right now that the listening section has 30 minutes, but then an additional 10 at the end to transfer answers. And as we said before, the speaking section takes 11 to 15 minutes. Okay, so an important distinction for anyone taking the IELT is whether you are taking the Academic or the General Training IELTS exam. If you don't know already, you definitely need to go to your institution that's requiring you to take the IELT and figure out which version of the exam you need to take.
They are both very different from each other in some ways, and in some ways they are similar. So let's talk about the two versions of the exam. So first the similarities, excuse me. Both exams have the exactly the same Listening and Speaking sections. So there's not difference between the two.
And in your lessons with Magoosh, when we get to those sections. There will be no division between general training topics and academic topics in the listening and speaking sections. Okay, but let's talk about the differences between the two. First, let's start with reading. So on the Academic IELTS, you will have three academic articles or essays that you need to read.
These will be longer in length, okay? So full articles, full essays and each will take you approximately 20 minutes to read and answer questions. Remember you have one hour for the reading section. So each one is expected to take you 20 minutes to read and answer the questions. For the general training it's different.
So in the general training the first two sections contain short reading passage,oOkay? So an example of a short reading passages like a community notice or an announcement of some kind, definitely not a full essay like in Academic IELTS. Okay, then at the end of General Training exam, there will be one or sometimes two articles that are a little bit longer in length, sometimes they are academic or journalistic articles.
And they're similar to the kind you would find in the Academic items, but you only have one or maybe two of these depending on the test you're taking. To see examples of the kinds of reading you will do on the Academic and the General Training IELTS exams. Please look at the links below and they will take you to examples of reading passages, so you know what they will look like.
Okay, now further differences are in the writing section. The writing paper has 2 tasks for both the Academic and the General Training IELTS, but the tasks are a little different. So in the Academic IELTS, you will have for your first task to analyze data from visual information. And you basically need to write a report about what you see for the visual information, okay?
So the kind of visual information they provide is usually something like this, something like a chart or a graph or maybe two charts and graphs. You need to summarize what's there, the important information, and provide some type of analysis of what's important about the visual information. In our writing section, we will have many examples of these types of questions and how to answer them.
Just so you're familiar now, it's this kind of test that you'll do for Task 1 on the Academic IELTS. Okay, Task 2 is an academic essay. And for this one you'll write 250 words as a minimum. For Task 1, the minimum was 150 words. All right, so for Task 2, you'll write an academic essay related to a topic like the one below.
This essay will be as we say, academic, it will be at least four paragraphs long with an introduction and conclusion. Again in our writing lessons, we will go over in detail. How to respond to these kinds of prompts for Task 2. In the Academic IELTS Task 1 is worth one-third of your points and Task 2 is worth two-thirds of your points.
So it's better to spend a little more time actually probably a lot more time on Task 2. Most students spend about 20 minutes on Task 1 and then choose to spend about 40 minutes writing Task 2. Okay, now for the General Training, Task 1 is very different. Instead of analyzing data, like on the academic IELTS, in the General Training exam, you're going to write a letter, okay?
And the task looks something like this, okay? Again, if you want to read the full description here, why don't you pause your video now and read the example. For this exercise, for Task 1 on the General Training, you'll have to write a letter. And they will give you ideas about what needs to be included in the letter that you write.
It's very important to include all the information that they request for you to provide in the letter. All right, then Task 2 is very similar to Task 2 on the Academic IELTS, where you're going to write an opinion essay to a general topic and the topics are usually pretty similar to the academic. Task 2, you'll provide some kind of opinion or perspective on an issue.
Okay, finally, a few points to consider about the format of the IELTS. So the IELTS is a paper based exam. Many exams you might take these days are on a computer, but the IELTS is on paper. So this makes a few considerations important. First of all, there's no spell checking on the IELTS exam. So you will need to have at least good enough handwriting in English that someone grading your exam can read what you say.
This is especially important on the writing section, where you are writing essays. The person who grades it needs to be able to read it. Spelling is also important, in fact, on every section of the exam except for obviously the speaking section. You will have to write short answers, one word answers, and if you misspell those answers, you will lose the point, you will not get points for misspellings.
So spelling is important as you're studying vocabulary it's very, very important to study spelling as well. Timing, so for the essay section many of you maybe these days can type a lot faster than you can write by hand. You are going to write essays in two essays in one hour, for the IELTS exam, and it's very important that you can write quickly enough, but still have somebody understand what you are writing.
It's important as you practice writing for the IELTS to write by hand. Finally, there is one feature of the IELTS exam is that you will have a question and an answer sheet. If you look below, I've provided examples to answer sheets and what they look like and the question sheets as well. So as you take the exam, part of the strategy we are going to study in each section of the exam.
Is that you take notes and do analysis on the question sheet and then you will put your final answers on the answer sheet. Okay, so hopefully, this overview has given you some good ideas about what the exam will look like in general. And then as we go forward we're going to really go in to detail about each of the sections and questions time.
مشارکت کنندگان در این صفحه
تا کنون فردی در بازسازی این صفحه مشارکت نداشته است.
🖊 شما نیز می‌توانید برای مشارکت در ترجمه‌ی این صفحه یا اصلاح متن انگلیسی، به این لینک مراجعه بفرمایید.