سرفصل های مهم
نگاهی کلی به برگه مهارت شنیداری
توضیح مختصر
زمان مطالعه

0 دقیقه

سطح

خیلی سخت
دانلود اپلیکیشن «زوم»
این درس را می‌توانید به بهترین شکل و با امکانات عالی در اپلیکیشن «زوم» بخوانید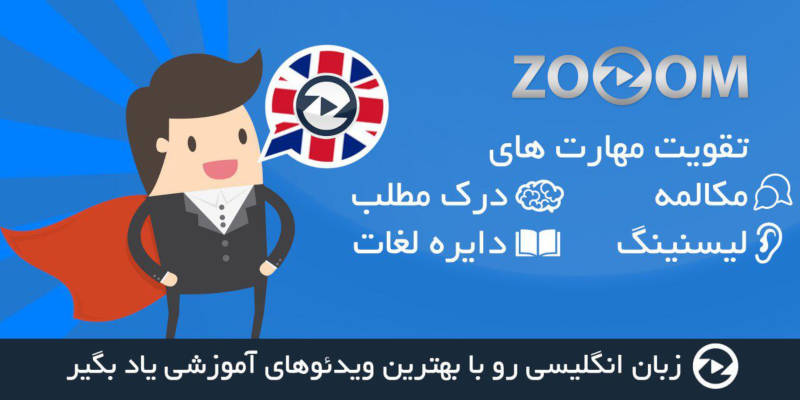 فایل ویدیویی
متن انگلیسی درس
Listening Paper Overview
This lesson focuses on the listening section of the IELTS exam. Now the academic in general training IELTS have exactly the same listening exam. So we won't need to discuss any differences between the two forms of the test. All right, so let's begin with just a really big picture overview of the listening section.
So under listening paper, you can expect four passages. And then each one is a different type of passage. Passages 1 and 2 are the easiest ones. And they usually involve some type of really, everyday contexts. Some normal daily life situation. So for example, passage 1 is usually maybe two people and one person is helping the other person by giving some basic information, right?
Maybe at the library somebody has a question for a librarian about how to find a book, for example. And the librarian will help them. Don't be an example sort of situation for passage one. Passage 2 is usually more informative. So it will often be some kind of expert or guide, or maybe somebody giving directions.
It's a really common question for passage 2 to have a map that you need to fill in with information that somebody is providing you maybe directions to get from one place to another. So that's usually a kind of thing to expect for passage 2. Passages 3 and 4 are more difficult. Okay, so passage 3 and 4 are usually related to some kind of academic topic.
So passage 3 is usually a conversation, so it could be a few people maybe two or three or four discussing an academic topic. Maybe it is some students who are meeting with a tutor or a teacher, and that teacher is helping them understand a concept from class. That's a really normal situation for passage 3. Passage 4 is usually a lecture, so this is one person speaking, almost always a professor and they're giving part of a lecture on some topic, and it could be any topic.
Okay, so this is a challenging part. The vocabulary and the content will be quite a bit more challenging than the first three sections. All right, if you want to see example questions for each of these four passages just go to the link I've provided below. And you can see some official listening questions from each of these different passage types.
All right, what are some important features of the listening paper? So a few things to note. First is you will only hear the passage only once. There's no second chance to hear a passage. Different from a lot of different listening tests that you may have studied for.
If you've studied for the TOEFL exam or if you've taken an English class, usually your teachers or on those exams you've had some chance to listen and take notes and think about answers. Not really for the IELTS as we will discuss in this listening lessons that we will have in this course. You need to get good at answering questions as you hear them.
Okay, at the end of the 30 minute section where you're listening to your four passages, you will have ten minutes at the end to transfer answers. So if you're taking notes and underlining and thinking about answers in your question booklet, in the ten minutes at the end of the exam you can transfer answers over to your answer sheet. All right, so this is another opportunity to plan and to do this well and we will discuss that in your listening lessons later in the course.
You can expect different accents, okay, the IELTS is an international exam and there will be many different English accents represented, places like Canada, United States, the UK, Australia, etc. There will be background noise, okay, on this exam. If somebody's giving you directions out on the street in a city, you can expect to hear car horns and people walking by.
They try to make it realistic, okay? So that's a kind of thing you can expect on this section. The IELTS is a difficult exam and there are some examples or places where you might get trapped into answering the wrong way. For example, they may have a speaker give what seems like the right answer to a question and you're tempted to just write that answer down in your booklet and move on.
But then the speaker changes his or her mind. And actually the correct answer is comes after the speaker changes her mind. Okay, that's the coming kind of trap. IELTS is testing you to see how well you can pick it up. Again, we'll discuss that more in detail in your listening lessons. A key to success.
Okay, we're gonna introduce this now as a concept. But then in your listening lessons we will discuss it in detail. It's what we call APT, analyze, predict and track. This is a method for approaching listening questions that will help you to answer them on your IELTS exam. Really it's a way to answer questions as you hear them which is a key strategy for the listening paper.
All right, more details in your lessons. All right, so what did they test on the IELTS? IELTS tests your ability to hear detailed information, to follow in-depth arguments. So especially your passage four lecture will test you on this. It's really a test of vocabulary. Often the correct answers or paraphrases or synonyms of things you hear in the passage so they're really testing your vocabulary.
It's a test of your ability to follow directions and direction of vocabulary. So when somebody is telling you how to get from one place to another or telling you how to do some complicated task. It's a test of that kind of material. You're tested on your ability to identify attitudes and opinions. So what does the speaker think about the topic that they are describing or discussing.
And they're testing their main ideas, so your ability to find the key information of lengthy listening passage. The types of questions, while there are many, and we will talk about each type in your listening lessons. But you can expect these kinds of things, multiple choice, matching questions, fill in a diagram, so you've gotta some type of diagram or chart and you need to listen to the speaker who would help you fill in missing information.
There could be tables, okay. So a table, for example, some type of list could be a simple list like a grocery shopping list or a shopping list for work, something like that. And all the information is categorized and you need to fill in the right categories and the right details, okay. It's a type of question for the listening section.
You'll be completing summaries, right, so a paragraph with missing words and sentences that you'll have to complete. Completing sentences, okay. You can see examples of all these kinds of questions by following the link below. Again in your listening lessons, we will talk about each type in detail. Scoring for the listening, all right, so you have 40 questions in the section, and each question is worth one point unless they tell you otherwise.
And if you look at the link below there is a table you can follow that gives you information about scoring. So, every score possibility, if you score 20, 21, 22 and so on, will give you a band score related to that particular raw number that you got, okay? So if you follow the link below you can see those tables for the listening exam. All right, on the listening section spelling is important and that's tough because you're not reading words on the page.
You're hearing them, and so you need to spell words correctly, especially on your short answer questions. You can use British or American spellings, but you're supposed to stay consistent. So if you are writing words, many American spellings, for example, end in I-Z-E, and in British they might end in I-S-E, okay?
So either spelling for many types of words that end this way would be correct, but the IELTS wants to see that you're using one system. So if you're better at American spellings, use those. If you're better at British spellings use those and try to use them consistently through the test, okay. So to recap, there will be four types of passages that get harder from beginning to end, okay.
A key feature of the listening exam is that you listen to questions, you listen to passages, and answer questions as you listen. That's the goal. We're going to prepare strategies for each type of question. There are many different types of questions on this listening paper and you need to have strategies for all of them.
Okay, so that's what we will discuss in your listening lessons. In particular we're gonna discuss a strategy called, analyze, predict and track, and that is an approach to answering questions as you hear them in a passage. And you should be studying official IELTS material, right. Follow the links below to see example listening passages example questions and for your band score breakdown.
So you can see what kinds of score you shooting for. You need to get that number of questions correct according to the table. That's on the IELTS website, okay? So this is just a basic overview of the listening paper. Go to your listening section for much more detailed analysis of many of these different parts.
مشارکت کنندگان در این صفحه
تا کنون فردی در بازسازی این صفحه مشارکت نداشته است.
🖊 شما نیز می‌توانید برای مشارکت در ترجمه‌ی این صفحه یا اصلاح متن انگلیسی، به این لینک مراجعه بفرمایید.