سرفصل های مهم
نگاهی کلی به برگه مهارت مطالعاتی
توضیح مختصر
زمان مطالعه

11 دقیقه

سطح

متوسط
دانلود اپلیکیشن «زوم»
این درس را می‌توانید به بهترین شکل و با امکانات عالی در اپلیکیشن «زوم» بخوانید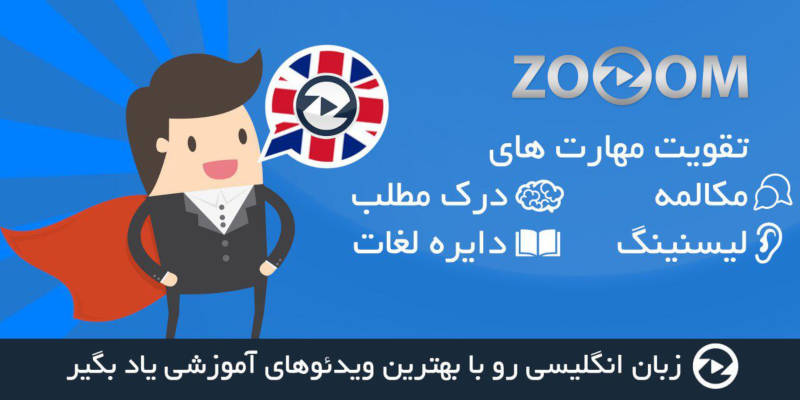 فایل ویدیویی
متن انگلیسی درس
Reading Paper Overview
This lesson is an introduction to the reading paper on the IELTS exam. So the academic and the general training IELTS have different reading papers, so we're going to begin by looking at the important features of both exams. And then we'll finish this lesson with some comments that apply to both of them just the same. Let's begin with the academic IELTS.
The academic IELTS always has three articles or essays, three passages that you'll need to read within the one hour they give you for the exam. All of the passages are written at a college level. That means the vocabulary and the topics and the themes will all be very similar to what you would expect in a regular college course. You don't really need to be an expert in any particular subject to do well on the IELTS reading exam, they don't expect that you are an expert in biology, or history, or in social science, or anything like that.
Really, they're not testing you on your knowledge of those subjects. They're testing you on your English. Now, even though you don't need to be an expert, you should read a lot of different kinds of materials as you prepare. Because you don't really know what kinds of materials you'll need to read on exam day, and it will help you to have a background, reading lots of different kinds of things.
It's also a way to learn new vocabulary that you would maybe not get If you just focused on one kind of reading, for example, reading a newspaper everyday only. If you want to see what the reading material looks like on the academic IELTS, you should follow the link below, and you can look at some official materials from the exam at that website.
Okay, let's look at the general training now. So the general training usually has three, sometimes four passages. It's a good idea if you're taking the general training exam right at the beginning, right when you're starting the paper to flip back through the reading paper and look at how many passages you will need to read, okay? Is it three?
Is it four? This will help you with timing and really working through each one quickly. Okay, so the first passage on the general training exam is a short announcement or flyer. A flyer is like something somebody would hand you on the street to give you information, maybe about a new restaurant opening up, or maybe something, some public information that everybody needs to know.
Okay, so it's very short and simple, really a daily life kind of topic that you can expect for the first passage, okay? The second passage is also going to be usually a daily life kind of theme or topic. It's going to be informational. The point of it is not to make an argument or convince you about something, it's really just to give basic information, okay?
So again, as you can probably guess, these first two passages are really quite a bit simpler than an academic essay or any type of long article that you might need to read. The third and fourth, if you have a fourth passage, and always the third passage are going to be articles or essays. They're gonna be the longer passages for you to read, and they will take you more time to complete the questions.
Again, there's a link below you can go, follow that, and look at example reading passages for the general training IELTS exam there. Okay, so now, let's look at some comments that applied to both exam, so this is just preparing for the reading paper in general. Both exams are gonna require you to really think about the timing and how quickly you make it through.
So first point, on both exams, the passages usually get more difficult as you go. So beginning to end, the passages are going to become more challenging. There are 40 questions to answer in the paper, in both papers. General training and academic IELTS, okay? So you always know that you're gonna have that number of questions for your paper.
The questions that the end might take you longer, okay? So because the passage is more complex, the idea is that it might take you a lot longer to do those questions. So some students say, well, I better go really, really, really quickly through the beginning passages, and then I'll have more time for the questions at the end of the exam that might be harder.
That's true, okay? You do probably want to spend less time on the passages at the beginning than at the end. But you don't want to miss easy points by making mistakes at the beginning because you were rushing through. Remember.
All points, all 40 points on your reading paper are worth exactly the same, okay? Question number 1 is worth the same as question number 40. You do maybe want to go faster at the beginning of the paper because those questions are a little easier, but you don't want to miss those points at the beginning. You don't wanna rush in a way that's gonna cause you to make mistakes at the beginning.
As a strategy for managing time, when we get to your lessons, we're going to be talking about SUN, S-U-N. It's a method for answering reading questions on the IELTS. It stands for skimming, underlining, and note-taking, and it's an approach to answering questions that will help you on exam day. For now, let's just introduce this as a concept.
Later, when we get to your lessons, we're going to talk in detail about how it will help you to answer more quickly and to manage your time on the IELTS exam. Okay, scoring. So as we already mention, each question is worth one point, they are all equal. And you can look at the link I put below. There is a conversion table, that's basically a table with all the score possibilities, right?
So if you score 20, or 21, or 22 out of 40, what will be your band score? Well, these conversion tables will convert your score depending on what you get, all right? So a 30 out of 40 will always have the same score. Now, the academic and the general training tables are a little bit different, so make sure you're looking at the right table to know what score you're trying to target for the exam.
Some considerations for boosting your score, first thing is, and this is true for every section of the IELTS, you need to read the task directions very closely. Each question has a different set of instructions about things like, how many words can you fill in for the blank, or should you answer with letters or numbers, or whatever the choice might be, okay?
Not following the directions exactly is one easy way to lose simple, simple points, you don't wanna do that. So point number one for the reading section is to follow task directions closely, okay? Another thing that you always need to focus on for your short answer questions in the reading paper, but also listening and the writing as well, spelling.
So the IELTS counts you down for spelling. If you make spelling mistakes, you will get those questions wrong, okay? So spelling is something you need to not just push aside as a small point. It is the big point on the IELTS, especially if you're going to miss easy points because you're not spelling words correctly. The last one is that you just need to guess.
If you don't know the answer to a question, you need to just guess, okay? If there's no penalty for guessing and putting in wrong answer. So you could boost your score, maybe get another point or two, if you happen to guess correctly on, let's say, a multiple choice question or something like that. And never, never, never leave it blank. If you're running out of time, go to your answer sheet and fill in questions before the time is up.
Hopefully, you don't have that situation, and you'll have plenty of time to go through and answer all of your questions. Okay, so this is just a very basic overview of the reading paper, but to review, so academic IELTS, you can expect three academics passages written at a college level. 40 questions to answer about each of those passages in one hour.
In general, the passages get harder as you go, but the difference is not so great like, like we have in the general training IELTS where the first passages are quite a bit easier than the last two, right? Again, general training, you'll have three, maybe four passages for the general training IELTS. First ones are just informational about normal daily life kind of topics, and the last one will be an article or essay that's a little bit longer.
For both exams, academic and general training, time is an important factor. It is difficult to get through all of the passages and all the questions in one hour, all right? So you'll need to have strategies, and that's gonna be something we focus on in our lessons on the reading section. We're gonna be looking at skimming, scanning.
We're gonna be looking at what I mentioned earlier, the SUN method, okay, S-U-N. Okay, these will be important strategies for helping you manage time on the IELTS,
مشارکت کنندگان در این صفحه
تا کنون فردی در بازسازی این صفحه مشارکت نداشته است.
🖊 شما نیز می‌توانید برای مشارکت در ترجمه‌ی این صفحه یا اصلاح متن انگلیسی، به این لینک مراجعه بفرمایید.