سرفصل های مهم
نگاهی کلی به برگه مهارت نوشتاری
توضیح مختصر
زمان مطالعه

9 دقیقه

سطح

متوسط
دانلود اپلیکیشن «زوم»
این درس را می‌توانید به بهترین شکل و با امکانات عالی در اپلیکیشن «زوم» بخوانید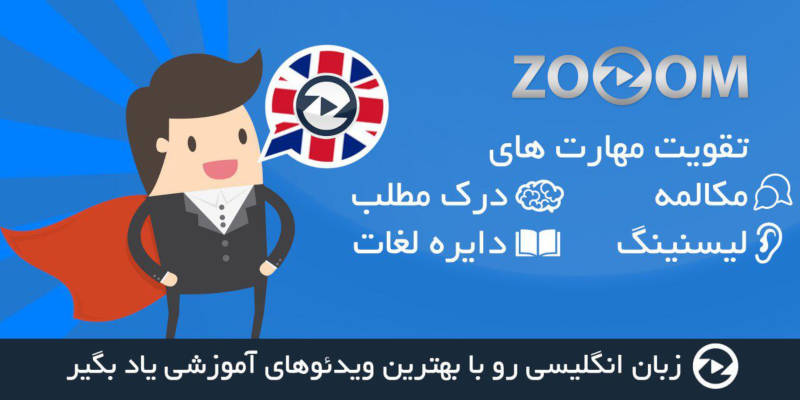 فایل ویدیویی
متن انگلیسی درس
Writing Paper Overview
Let's take a look at the writing paper so you know what to expect in this section of the test. The writing paper for the general training and academic IELTS are different, so we will cover some of those differences in this overview of the section. First, some basics. So the writing section has two basic tasks that you'll have to complete, and you have one hour to complete both of them.
You can start with whichever task you like. You can start with task one or task two. That's really up to you. Task one is a shorter one and task two is a longer one. So when we get to writing our section, we can discuss strategy for which one to choose first.
One thing to note is that task one is worth fewer points than task two. Task one is worth one-third and it's a shorter task. And task two is worth two-thirds of your writing score and it is worth more points. So, you can imagine you should spend a much shorter time on task one than you do on task two. Most people spend 20 minutes on the first task and 40 minutes on the second task.
Okay, let's talk about some differences between the academic and general training writing test. So for the academic, your task one, you're going to report some information from charts, graphs, diagrams. So the questions look like this. You're going to have a chart that you're looking at and it'll tell you to summarize the information by selecting and reporting main features and to make comparisons where relevant.
This task is not one where you have to give opinions or state any perspectives at all, you just need to write a report from the information they provide. Task two then is an opinion or argument essay. This is your chance to demonstrate your opinion on a topic that they provide you. So you'll write an essay. Here is an example question, so if you look down below, this will be a typical thing you would write about.
The number of car accidents has steadily increased since 2000. New regulations should be passed raising the minimum driving age and making driver training courses more challenging. To what extent do you agree or disagree? Okay, so this is an opportunity to provide a perspective. There is never a right or wrong answer, you just need to take a perspective and write an essay on it.
In our writing lessons we will take a very close look at how to write this kind of essay and how to organize it. For general training, instead of writing a report based on a chart like you do for the academic tests, for general training task one you write a letter. You will have a prompt that gives you the topic of the letter, and you'll have to follow a particular style of letter as you're writing to somebody that the test tells you to write to.
For example, you may be writing to a friend or a boss. You may be writing a letter of complaint to a company. So you can imagine there will be different styles of letters depending on who you're writing to. Here is a sample prompt for the test letter. You can read it here.
You just got hired for an excellent job. The college courses you took were very helpful, because you learned the skills and knowledge you need to do the job well. Write a letter thanking your college professor for teaching you so well. In the letter, describe your new job, explain how your course with this professor prepared you for the job, and explain why this job is a perfect fit for you.
Okay these are the things at the bottom here that your suppose to include in the letter. All right, we will cover this in detail, how to write these letters if you are taking the general training exam. But just a sample prompt here to let you know what to expect. For task one you may have a letter like we saw, thanking someone, or you may be complaining, requesting something.
It could be a personal letter or a very formal letter. And the IELTS expects you to know language you would use to write these kinds of letters. Task two for the general training IELTS is just like academic task two. You're going to write an opinion essay. Okay, very quickly on scoring, we will have a whole lesson on scoring in your writing lessons.
So I just want to cover very quickly how the IELTS writing is scored and then you can look to that other lesson for more detail. There are four scoring categories. One is task achievement and task response. For tasks one and two these are just about how well did you follow the directions for the task?
You are scored on coherence and cohesion. These categories are all about how well your ideas stick together. Do you logically connect sentences together, one to the next? Do you use pronouns and other kinds of linking and transition words to pull ideas together in your writing? That's what coherence and cohesion is about.
Lexical Resource this is fancy name for a basic way to say how well do you use vocabulary. Do you use many words? Or do you have some redundancy? Redundancy is when you use the same words over and over. And you'll be scored down for that.
So the IELTS is looking for how well you use a wide range of vocabulary. And it's the same for grammar. They want to see you using grammar accurately, and using a range of grammatical structures. Okay, so you can follow the link below. Go look at the scoring criteria in detail.
Each band level has a different set of considerations for each of these four areas. Okay, so, you can go there and study that. Okay, so, how to get a good score, just some basic tips here, that we will, again, cover in more lessons in your writing section. You need to answer the prompts directly, okay?
So you need to show that you understood the task and the question, and you provided a direct response to those prompts. You need to respond to the entire prompt. You saw the letter writing prompt for the general training, for example has several things you're supposed to do. You need to do all of them for each of the writing tasks.
You will have to practice managing your time. 20 minutes is not a long time for task one, and 40 minute is not a long time for task two. So part of your preparation will be planning for the very short amount of time that you have. As you practice writing, you will definitely need to have your watch there and time yourself so you're doing all of these things in the correct amount of time.
You will just need to practice a lot. It's okay, you will need a lot of practice questions and you will need to practice many essays and revising and editing them, it's an important thing to do to prepare so that you're ready for your exam. And make sure that your practice is authentic. Try to copy the exact format of the test whenever you can.
We already talked about timing, but also make sure you're doing things like practicing your writing by hand using a pencil instead of typing your answers. It will not help you to improve your writing in the way it should if you're typing your answers. You need to practice writing by hand to make sure that your handwriting is going to be quick enough and that you can read it, and that your examiner can read it on exam day.
Okay, the basic point is, try to copy the features of the test exactly. And for the letter assignment, for general training students, the format of those letters is very important. For task two on both exams you need to really be good at writing five paragraph essays, four to five paragraph essays with introduction, body, and conclusions. We will cover all of these topics in our lessons on the writing section.
Okay, so to review IELTS Writing involves completing two tasks in an hour. Task one is 150 word minimum and it's worth one-third of your points. Task two is a 250 word minimum worth two-thirds of your points. So for timing, most people spend 20 minutes on task one and 40 minutes on task two. Go to the scoring criteria that I've included on the link below and practice responding to prompts using the real test format as much as possible.
Okay so we will have much more on the writing section in our writing lessons.
مشارکت کنندگان در این صفحه
تا کنون فردی در بازسازی این صفحه مشارکت نداشته است.
🖊 شما نیز می‌توانید برای مشارکت در ترجمه‌ی این صفحه یا اصلاح متن انگلیسی، به این لینک مراجعه بفرمایید.