سرفصل های مهم
مطالعه برای آزمون آیلتس
توضیح مختصر
زمان مطالعه

8 دقیقه

سطح

متوسط
دانلود اپلیکیشن «زوم»
این درس را می‌توانید به بهترین شکل و با امکانات عالی در اپلیکیشن «زوم» بخوانید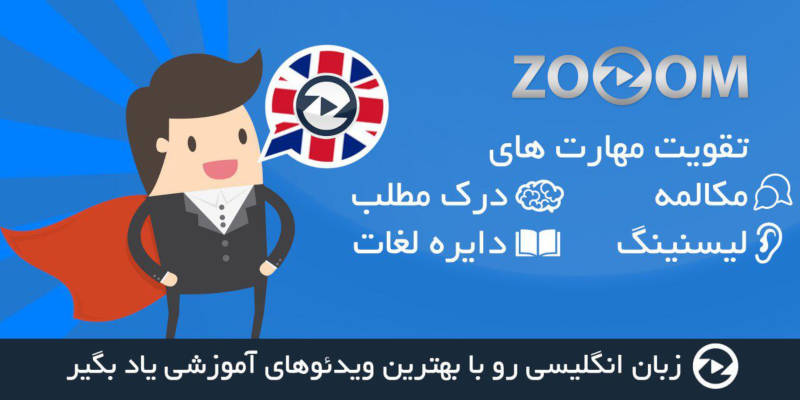 فایل ویدیویی
متن انگلیسی درس
Studying for the IELTS
What's the best way to study for the IELTS exam? The answer to that question depends a lot on you, on your English level, on how much time you have, on what kind of band score you're hoping to achieve, right? So everybody's study plans will be a little bit different. In this lesson, I'm just going to give you some advice about different aspects of your study that you should focus on in order to get the most out of your studies and to make a realistic plan for you.
Okay, so we're gonna focus on two basic elements of IELTS study in this lesson. The first is just learning the exam, learning the test. This involves learning about format, right? The different types of questions, what the directions will be, all of that kind of thing. It will be related to strategy, so how you approach each type of question in the best way possible.
It'll also be about timing, right? How to manage your time in, let's say, the reading section, where timing is extremely limited. Or how to understand how to take the full test, the long 2 hour and 45 minute test, without any breaks, right? You need practice with that kind of thing before you really understand or know how well you're gonna do at it.
So if your English skills are already as strong as you want them to be, okay? And all you really need is to learn about the test, most students will take about 1 to 3 months in order to really learn the test deeply. After that amount of time, you'll have enough practice where you can really, on test day, know that you understand the test fully. Okay, some of you have less time than that, others may want to take more.
But 1 to 3 months is what it takes most students to achieve that goal. Now if you need to develop your English skills, so not just learn about the test. But really get better at speaking or maybe at writing or everything, right? If your english needs to be stronger to get the band score you need. Then it's going to take you more time, you're going to have to get experience doing the things in English that you need to work on.
In other words, if you need to be a better speaker to speak more fluently. That won't happen obviously, unless you get a lot of experience speaking. So if that's your case and you need to really develop your English skills, it's going to take you longer. It's going to take you months maybe years, to get where you need to be. It's important to be realistic about this, and to make a plan for how you will get the right experience to improve in the areas that you're weakest at.
All right, so let's get some more detailed and specific advice about these two areas, right? Learning about the test, and learning English. Okay, so for learning the format, for learning about how the test is structured in the different kinds of questions on the exam. The best thing you can do is to study official practice materials, right?
IELTS produces practice questions they put on their website. They also have full length practice exams that they offer in book form. I've got a link to some blog posts below that give you the sources for these and places to find these resources, okay? Look there for the official resources. You need to study real practice exam questions, because those teach you the format better than any other type of question you can find.
They're created by the test creators themselves. Some of them are even maybe real exam questions that have been used before, that's where you need to look to learn the exam format. Now, official materials are not as good for test strategy, they are good for practising, all right? So you can practice your strategies with official materials, but to learn strategies, it's better to go to unofficial sources.
Here, in your lessons with Magoosh, we're going to be studying lots of different strategies and different ways to approach the exam. That's one source, you may want to look for others as well. Books, other resources you can find online. Again, in the blog post below there are some ideas for you to go look out those kinds of sources.
For timing, here's where we wanna go back to those official materials, right? Timing includes stamina and stamina is your ability to take a long test, right? This long 2 hour 45 minutes test with no breaks. You need to practice the real materials with real timing, right? You just can't study and exercise here or one section here there. And expect to really know how you're going to do the timing on the exam.
At some point, you need to take full length exams, okay? So these can be from official materials, that's best. But you can also use unofficial ones, you need to take as many practice exams as you can. Not every day, you'll get tired. You will hate it, okay?
But you need to take some full length practice exams regularly as you prepare for your real IELTS test. Okay, then for learning English. So what kind of resources should you look for? Well probably most of you, if you really need to develop your English, you're taking some kind of English class.
How long is your class? Maybe an hour or two? Some of you may have a longer day of English classes if it's an intensive program, that's great. You should also, as you prepare for the IELTS, look for places you can practice outside of the classroom.
Are you watching TV or listening to English radio, right? Are you listening to sources from around the world, Australia, Canada, United States, the UK? Many different accents are represented on the exam, and you need to go seek them out, right? Are you looking to meet native speakers?
Are there clubs you can join? Is there somebody who could give you feedback on your writing? You need to be looking actively for resources outside your classroom to practice as much as possible, okay? You should not just be focusing on grammar. Grammar exercises are helpful, sure, but they're not enough.
You are gonna be tested on how you use English on your IELTS exam. So you need to practice those things and get experience practicing. You should also be really focusing on your weakest skills. What is it for you, is it writing, is it speaking? You should be targeting that skill directly, and getting extra help with it. Are there native speakers where you are?
Can you find somebody, even if you have to just get a conversation partner online, right? Can you find some way to interact with native speakers as you prepare? It's a really important thing to do, especially for speaking and for getting feedback on your writing. As you practice listening material, you should especially if you're taking the Academic IELTS focus on a high level, right?
Academic resources are good, good journalistic resources are important too. Again, in the blog post below I've got some ideas for resources that you can use to really read and listen the type of material that will be on the IELTS exam. The goal is to focus your practice, to learn vocabulary, to learn the kinds of languages that will be on the exam so you're prepared to the best of your ability.
مشارکت کنندگان در این صفحه
تا کنون فردی در بازسازی این صفحه مشارکت نداشته است.
🖊 شما نیز می‌توانید برای مشارکت در ترجمه‌ی این صفحه یا اصلاح متن انگلیسی، به این لینک مراجعه بفرمایید.