سرفصل های مهم
ترفندها و استراتژی های کلی
توضیح مختصر
زمان مطالعه

8 دقیقه

سطح

متوسط
دانلود اپلیکیشن «زوم»
این درس را می‌توانید به بهترین شکل و با امکانات عالی در اپلیکیشن «زوم» بخوانید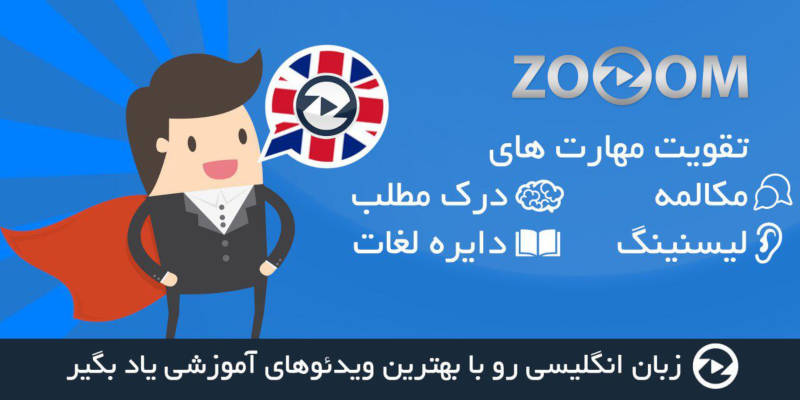 فایل ویدیویی
متن انگلیسی درس
General Tips and Strategies
Here are some tips and strategies to help you succeed on the speaking exam. Let's start with a really basic point about the speaking test. And that is that you need to keep in mind your only job on this exam is to demonstrate your English ability. So even though it sounds a little bit funny, it is definitely true to say that the examiner is not asking you questions to really learn more about you or to find out what you think.
In real life, that's what we do when we ask questions, but in this exam, the only point is to measure your English skills. What that means is you should just keep in mind, the examiner will not check to see if what you say is 100% true or not. It doesn't matter, the examiner is listening for your English skills and that's all.
Now I'm not suggesting you should go in and have a plan of saying things that are untrue or lying a lot for your answers. Actually, I think it's better in most cases to talk about real things and to give your real opinion because that's what you know and you probably have more to say about things that are true and real for you. But the point is, sometimes you may not know what to say.
You may not have an opinion on something. You may not be able to think of a real example for something that you're discussing. In those cases, it's much better to make something up. Make sure it sounds reasonable or sounds true. But it's much better to do that instead of just not saying anything at all or struggling to say something you don't really know how to talk about.
Okay, another point to consider is that in some cases, you may not really understand what the examiner has asked you to do. You may not understand the question. In those cases, you should ask for clarification. Because you cannot really answer a question that you didn't understand. It is perfectly fine to ask for clarification on the IELTS exam.
You can also do this, you can ask for clarification to give yourself more time to think. Maybe you did understand the question, but you just don't know what to say about it. This can be a strategy for giving yourself time. You just don't want to do it too much, you can't ask for clarification certainly on every single question, and you probably don't wanna do it more than a few times during your IELTS speaking exams.
But it is a perfectly fine thing to do. And it is much better than answering the wrong question because you didn't understand what the examiner said. So you can ask for clarification of a word you don't know. So if there's a word in the sentence, the examiner just said, you can ask about it. You can also ask the examiner to repeat a sentence that you didn't understand.
Maybe the second time, you will be able to understand it a little better. Here are some examples of things you could say. You say, I didn't fully understand the question. Could you please repeat it? You could also say, I'm sorry. I didn't understand the word, whatever.
Could you explain that word? Could you explain it? You just don't wanna ask for explanations of whole sentences. Okay, that's too much. You don't want the examiner to have to explain a large chunk of language. That will probably bring your score down a little bit.
But it's perfectly fine to ask about words and to have the examiner repeat sentences that were difficult. Okay, now in situations where you just can't think of an answer to the question that's been asked. Earlier we talked about making something up, okay? Another strategy is that you can rephrase the examiner's question and put it in your own words before you provide your answer.
So for example, if the examiner asks you a question like this, which exam preparation method is most effective for you, and you just can't really think of a great answer immediately. You can do something like this, you could say, hmm, what's the best way to study for a test? Well, I've used several strategies before.
I would have to say, and here's your answer. Doing this right here, these two sentences gives you some time to think of something. It is a good strategy and definitely much better to do this than to just sit in silence and think about something. If you do that, the examiner may mark you down for your fluency score. Because you're sitting there and trying to think of something to say.
But if you get good at saying sentences like this where you rephrase the examiners question, that's a good thing to do to give yourself time. And not lose points on your fluency score because you're sitting there in silence. You just want to try your best to avoid repeating exactly the same language, as what the examiner used in his or her question. You need to try to paraphrase if you're going to use this strategy, because if you don't, the examiner may count you down for just using the exact same language in the question.
Okay, when you can't think of an answer, a second strategy is to make a comment on the question before you answer it. Okay, so instead of rephrasing the question, you comment on it. As an example you can say, the examiner might ask you, do you think that the government should require paternity and maternity leave of six months or more? Paternity and maternity leave are the time after a couple has a baby.
And they're not going to work because they're staying at home to take care of that baby for a certain amount of time. Okay, so if you didn't know how to answer this immediately, you had no answer that came really quickly to you, you could comment on the question. You could say well, that's a very interesting, or difficult, or complicated question.
I haven't really considered that before. I would have to say, and then you give your answer after that. Here's another great way to buy yourself time. And this is probably a little easier than the strategy we just discussed over rephrasing the question. Again, you just don't want to do these over and over, and over again.
This is something you want to try once or twice to give yourself time to think. Don't do this too much. Okay, the most important thing to remember when you can't think of something to say, you just need to try to answer the question to the best of your ability. Don't give up and don't say nothing. And really try not to sit in silence when you don't have an answer.
Practice strategies for saying something, commenting on the question, or filling the space with a rephrasing of the question. So to review, remember, your only job on this speaking exam is to demonstrate your English fluency. That's it. You can ask for clarification on the exam and that's a good thing to do to buy yourself some time and it's a necessary thing to do if you didn't understand the examiner's question.
A third point from this lesson is to make sure you have strategies ready to give yourself time to think when you can't think of an answer. If you need to, you just need to make something up. If you can't think of something real or true to say, you can make up an answer, or you can use one of the strategies we discussed to buy yourself some time.
مشارکت کنندگان در این صفحه
تا کنون فردی در بازسازی این صفحه مشارکت نداشته است.
🖊 شما نیز می‌توانید برای مشارکت در ترجمه‌ی این صفحه یا اصلاح متن انگلیسی، به این لینک مراجعه بفرمایید.