سرفصل های مهم
تلفظ
توضیح مختصر
زمان مطالعه

9 دقیقه

سطح

متوسط
دانلود اپلیکیشن «زوم»
این درس را می‌توانید به بهترین شکل و با امکانات عالی در اپلیکیشن «زوم» بخوانید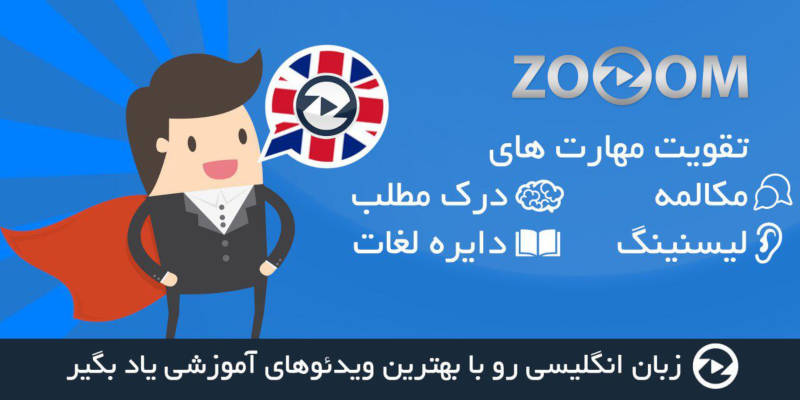 فایل ویدیویی
متن انگلیسی درس
Pronunciation
Pronunciation is one aspect of your speaking ability that you may want to work on before exam day. In this lesson, I'm going to give you some ideas on how to focus your practice in the most effective way possible. Okay, so let's think about, first of all, what is the difference between a pronunciation error, which could lower your speaking score possibly.
And just an accent, which most likely will not lower your IELTS speaking score. Okay, an accent is simply the normal and natural influence of your native language on English. Anyone who's learned a second, third, or fourth language will have those languages impacted by their native language, it's normal. Unless you started studying English very, very early in your life.
It's understandable if you have some kind of accent. Further more an accent is predictable, right? Other people who also speak your native language will have a similar pattern to their English when they speak English, even if they are very, very fluent in English. These are accents, the IELTS graders know that accents are natural and almost impossible to completely get rid of if you started studying a language later in your life, so they don't really grade you down for them.
Pronunciation errors are different. Pronunciation errors involves sounds that really do not resemble native English very closely, okay. So your native language probably has some sounds that English does not have, and it's likely that English has some sounds that your native language does not really have.
You'll have every language is different with this, I can't give you a list of what those sounds are. But it's important to know which one's are more difficult for speakers of English from your native language and to work on them, so that they're at least as close to native English as possible. We'll talk about that more later in the lesson.
Another common pronunciation error is a word stress mistake. Let's give an example. So let's look at the word impossible. A nice long word. Okay, so in this word and every English word has a word stress pattern if it's more than one syllable or one beat to the word, right.
This one has how many syllables? Impossible, one, two, three, four syllables. And the word stress is going to go here. If you hear me when I say it, impossible, this part of the word is a little bit longer and a little bit louder, and therefore, it gets the stress. That's the way a native speaker is going to say this word in American English.
Okay, so a pronunciation error with word stress could be to put the stress in the wrong part of the word, right. If you said impossible, or impossible. Okay, putting word stress at the beginning or the end, where they don't really go in native English. Okay, that would be a pronunciation error.
It shows that you don't really know where the word stress should go in the word in a way that a native speaker would pronounce it, okay? That's not really accent, that's just not really knowing the pronunciation pattern for the word. The big difference between the two, okay, with the sounds and the word stress, is that on this side.
Accent, okay, if you have different patterns based on your native language, but you are easily understandable in English because it resembles English closely that's fine and it's not going to cause you a problem on the IELTS. If you are difficult to understand because of your speaking patterns, that's going to possibly lower your score. Okay, so how can you improve on those pronunciation errors and really make a difference for your speaking score.
The first thing you need to do is to research pronunciation. You need to know which sounds in English are most difficult, okay, for speakers who come from your native language. All right, so I can't really give you a list of all of those here. All right, it's gonna be different depending on what your native language is. But common ones, common sounds that cause problems in English are w, v, th, okay, r, l, all right.
There are many, it really depends on what your language is, and what types of difficulties your likely to have based on your native language, okay. Research them, figure out what those sounds are, so you can target them and practice them. When you practice, a good thing to do is to find diagrams of mouth positions. These are pictures of the way your mouth should look to pronounce the sounds the way a native speaker would.
You can find them online. I've posted a link below. For some diagrams for you to look at, okay, and when you look at them, go to the mirror, look at the diagram, look at your own mouth. See how similar or different they are. Have someone look at you while you're making the sounds or you're pronouncing words with those sounds even better.
And to see if they resemble the diagrams very closely. It's really good practice. Another really good thing to do is to look at slowed down pronunciation videos. I've put a link to a website called Rachel's English below. Rachel's English provides pronunciation videos where they have native speakers saying individual sounds in English and slowing them down, so you can see how the mouth works.
Again, go in front of a mirror try to copy the sounds the closest you can, okay. That is how you can really work on these individual sounds that may be giving you problems. You should record yourself. Okay, when you say things and don't record them, you hear them as you're saying them. But a recording really lets you analyze how things truly sound.
So it's a really good idea to record yourself. I think the most important thing that you can do though is to really work hard to imitate native speakers. A good practice is to repeat what you hear from recordings. Take small bits, so one sentence or two sentences, three sentences of language. Pause the recording.
And try to say what you heard in the exact same way that the speaker did. The words should be the same, the way your voice goes up and down, rises and falls, right, in the sentence should sound the same. Word stress should sound the same. Try to copy it exactly. This is a great exercise because when you do that, as you listen, you're really listening closely to that speaker as closely as you can.
And then you're trying to make your mouth and your voice do the exact same thing that they're doing. It's good pronunciation practice. You're gonna feel weird when you do it. It's the sounds of English are not all the sounds from your language and it's going to feel funny when you are copying these native speakers.
It's good practice, don't worry about feeling weird. If you're feeling weird as you're working on pronunciation it probably means you're doing it the right way, okay? So keep it up even though you feel a little funny trying to make these strange English sounds. So to recap, all right, as review, pronunciation errors are far more important than accent.
Okay, you need to focus on those sounds that cause problems and word stress problems. Words that have stress patterns that you may not be familiar with. You can study these as part of vocabulary study, right? When you learn a new word, learn how it's pronounced, it's a god thing to do. The best thing you can do, imitate natives, okay, being uncomfortable is perfectly okay, get recordings of native speakers talking and stop and start them, try to mimic them.
It's really excellent practice for you as you prepare for the IELTS.
مشارکت کنندگان در این صفحه
تا کنون فردی در بازسازی این صفحه مشارکت نداشته است.
🖊 شما نیز می‌توانید برای مشارکت در ترجمه‌ی این صفحه یا اصلاح متن انگلیسی، به این لینک مراجعه بفرمایید.