سرفصل های مهم
بخش سوم - واکنش ساختار
توضیح مختصر
زمان مطالعه

11 دقیقه

سطح

متوسط
دانلود اپلیکیشن «زوم»
این درس را می‌توانید به بهترین شکل و با امکانات عالی در اپلیکیشن «زوم» بخوانید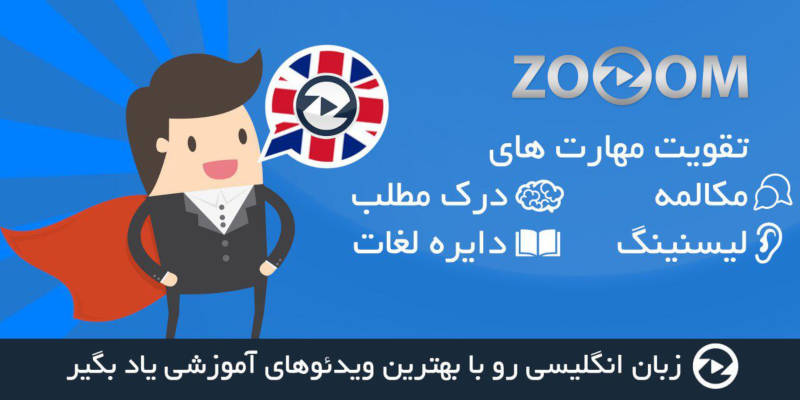 فایل ویدیویی
متن انگلیسی درس
Part 3 Response Structure
Let's take a very close look at how to structure your responses for part three questions. So, as a reminder from the introductory lesson for part three, your responses are going to have basically two parts. You are going to express your perspective in direct response to the question. So, part three questions are opinion questions or perspective question.
In this first sentence or two is where you need to provide yours. Then, you'd take your perspective whatever it is and you support it, you think of reasons, details, examples that can support your viewpoint. Those are the two basic parts of a part three response. Let's look at each one in detail. So the first thing is, to express your opinion or perspective in direct response to the question.
The challenge here is really that you don't have time to think. Because, most students will be tempted to take the question, the language from the question and provide their answer without changing that language very much. You can do that, but, it will lower your score a little bit, because they're looking for whether or not you can paraphrase language from the question as you give your response in your perspective.
That does not mean that you can't borrow a few words from the question as you give your answer, you can. Sometimes it's too difficult to think of synonyms for every single word. The challenge is to do your best, to take that question and put it in your own words as you provide your response. We will look in an example of that, in this lesson.
Okay, this perspective, these first two sentences of your response, these are really the thesis of what your planning to say, this presents your argument. And you're going to use phrases like, I believe or I agree or mostly agree, I disagree or somewhat disagree, right? Remember, you don't have to take a really strong yes/no opinion on a topic.
You can kind of agree or kind of disagree, and that's perfectly fine as long as you provide support for that opinion in what you say for the D Part 2, for the details and examples and reasons, okay? We'll look at that in just a minute. So let's look at an example question and think about how to respond. So if we have this question here.
Should online education replace traditional classroom education in the future? Why or why not? Here's a good simple response, okay? This person is going to say that, in general, no, I don't think that online education should replace traditional classroom education.
But, this person also provides a kind of mixed view, so let's take a look at what this response is and we'll analyze it just a little bit. Okay, so the response is this, no, I don't think so. Although web-based education has some great applications, I believe there are several valuable aspects of the standard classroom experience that cannot be replaced by online learning.
Okay, first of all, notice some of the paraphrasing. The main phrases here are online education and traditional classroom education. Here down below we have a good paraphrase, web-based education and of this one, of traditional classroom we have standard classroom experience instead of traditional classroom education. These are good paraphrases, now I did not replace every word, here up on top they have online and down below we have online.
Okay, this response does not paraphrase every single word. But I think if you look at some of the main phrases like we pointed out here, and also just in general, the structure of the sentences. This is clearly my own language and i'm not borrowing a lot of the language from the question. That's what you should try to do for a good paraphrased response.
It's not easy. It's not easy to do it in the moment, but it's your goal. Okay, so if we've checked this one off, we've given our response. Now, what do you do to support it? Okay, this is where you have to think quickly. You have to think on your feet as we say.
The details need to support what you just said, they need to support your main argument. Okay, you think quickly, and use examples from your life, examples involving people you know, that's fine to use also. You can even make up examples, as long as they don't sound unusual or strange and as long as they fit the perspective you take.
Go ahead and use examples that you have imagined or made up. Reasons, facts, okay, any detail you can think of to support your perspective is just fine. Okay, so let's look at how this works. At the top this person does acknowledge, okay, in my response here, we do acknowledge that ,online education has some great applications.
So it would be perfectly fine to mention a few of those applications below. Okay, if that's what you can think of for your response and give kind of a mixed response. Go ahead and do that. Here's an example, online education is best for self-study. So this could be a first example, right?
You know this because you're using self-study to study for the IELTS. Maybe in my experience, I've used self-study to study for the driver's license exam. These are places where learning online could be a really good thing, and if I'm giving a mixed opinion, okay, even though I said no, I did acknowledge here that there are some good applications for online education, you could put that here.
But, the majority of my perspective should be on this no, and here I say, there are several valuable aspects of standard classroom experience that cannot be replaced. Okay, so I definitely need some details to support that side. First one, the social dynamics of a classroom are very beneficial. In my high school, I could think of an English project that we had that was very meaningful to me and we did really good work because we worked as a team.
Okay, I could use that example to support my perspective here. Okay, college class, excuse me, classroom learning provides greater motivation. That's the second reason to support my view. And I could say something like, all right, if you are learning at home, online learning does offer flexibility but many people might struggle to stay motivated, right?
I could give an example of my friend who is, really, a very good student, but he's failed some online math classes. Because, he really just has troubled doing all that work on his own without the motivation of classmates and a teacher. Okay, this is a lot of information. If you could think of all this information and if you could think of a mixed answer to support two parts of your response here, right, that would be wonderful.
That would be perfect. Of course you might not be able to think of all of this on test day. But if you can, this is your goal, this is your ideal, to think of all these wonderful details and examples to support your opinion. In general, you definitely need a direct response and at least some of this stuff below to support your answer.
Okay, so let's take just a quick listen to how this would all sound together. I'm gonna start by reading up here and then I'll give you my detailed examples as I would say them on the test below. Okay, so at the top, no I don't think so although online education has some great applications, I believe there are several valuable aspects of standard classroom experience that cannot be replaced by online learning.
Online education does have some value because it's good for some self-study situations. For example, I got my drivers license in a very short amount of time because, I was able to study by my self at home on a computer and really learn those facts about driving very quickly. But I do think that online education is not quite as good at some things that a traditional classroom can offer.
For example, I really think the social dynamics of a classroom are so beneficial for students. I had a group project in my high school class, I remember where I work with several classmates and we help each other to really complete a great English project in my senior year. I'm proud of that essay that we wrote together and I think it would not have been possible to do without the team motivation that we had.
Finally I'd say, the classroom learning is just more motivational. Some people struggle to learn by themselves and most online learning situations don't offer the same kind of motivation, better teacher, and classmates can provide. My friend, who is usually a great student, failed one of his math classes that was an online class because he just couldn't get motivated to do the work.
So I think, online learning really should not replace your standard in person class in the future. Okay, this was an example, this was a lot of material here. Remember, that if you can't get to all of these points, it's okay but this is a goal, and if you can provide a long response for your part three questions, you can really score well.
If you can only provide a couple of these supporting points because that's all you can think of, that's okay. Your examiner will ask you follow-up questions and will give you more opportunities to speak and hopefully, you can find some questions and topics that you really have a lot to say about.
مشارکت کنندگان در این صفحه
تا کنون فردی در بازسازی این صفحه مشارکت نداشته است.
🖊 شما نیز می‌توانید برای مشارکت در ترجمه‌ی این صفحه یا اصلاح متن انگلیسی، به این لینک مراجعه بفرمایید.