سرفصل های مهم
بخش دوم - پاراگراف محتوا
توضیح مختصر
زمان مطالعه

0 دقیقه

سطح

متوسط
دانلود اپلیکیشن «زوم»
این درس را می‌توانید به بهترین شکل و با امکانات عالی در اپلیکیشن «زوم» بخوانید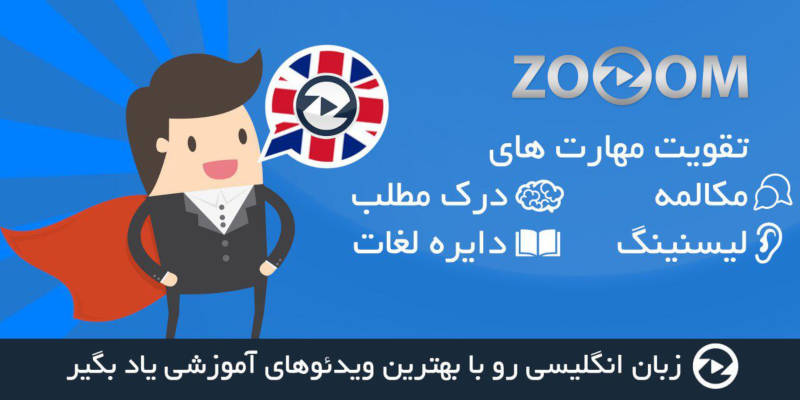 فایل ویدیویی
متن انگلیسی درس
Task 2 Body Paragraphs
Let's look at body paragraphs now. Body paragraphs are the supporting paragraphs that come immediately after your introduction in your task two essays. They are really the most important part of your essay because they provide the details. And all of the description you will use to support your main ideas.
So let's take a look at how to write really good body paragraphs for your task 2 essays. Let's just start with a reminder of the question we're answering for the sample essay we're putting together in these lessons. The question is, to what extent do we agree or disagree with the idea that print media, including magazines and newspapers, will soon be completely replaced by Internet sources?
Okay, we already wrote an introduction to this essay. And I just want to start by reminding you about our thesis. This last sentence is our thesis where we said, while magazines and newspaper may become less popular, they will probably not vanish completely. Okay, so the theses presents the main idea for the whole essay. Every single body paragraph needs to be about this idea from our thesis.
So each one at a minimum, needs to present a new reason why we believe magazines and newspapers will not go away completely due to the effects of online news sources. Okay, so that's our job. Each paragraph needs to focus on a new reason to support that idea. So how do we make body paragraphs that will do that for us?
The first thing you need to do in a body paragraph is to state a reason supporting your thesis statement. So, you begin the paragraph with a reason and you can add a second sentence to explain that reason if you need to, if it helps you. But, immediately after providing that one reason for that paragraph, then you go into details.
Most of the time you will want to add concrete examples. So these examples are real examples taken from your life or things you just know. But in any case, whatever the focus of the example is, it should provide some detail. To really explain what you mean by the point you made up here. You can add a second detail, a second example, if it helps you. Just make sure you transition when you do, when you move from detail or example number one to detail example number two, include some transition word.
You can say things like next, or further more, or a second example is. Okay you can use all these kinds of transitional phrases, to move from one idea to the next. At the end of your body paragraph you should finish with a general return to the main reason that is really the topic of this paragraph. So you started off with your statement above stating your reason completely and then at the end you offer a concluding sentence that brings it back to your main idea.
You can see, like we saw before in our general essay structure, that the organization of information once again, goes from general to very specific information that relates to this general point. And then at the end, a return to a general statement about your main idea Okay, so let's take a look at how this works in a sample body paragraph for our essay. Okay, so the first thing we do is to provide a reason, a reason to support the idea that Internet news sources will probably not replace magazines and newspapers completely.
All right, so reason number one. If there is a practical use for a product, then people will continue to buy it. Okay so a reason that these newspapers and magazines will not go away is that they may be useful to some people still. And we can explain that. We can add a little more description to that reason.
So, even though newspapers and magazines are often unnecessary, there are times where they can be useful. Alright, all of this, these first two sentences, are my reason number one. This is how I'm beginning my paragraph and every idea below this needs to relate to my main idea, that magazines and newspaper can still be useful.
Okay, so let's provide an example then. Many subway systems, here's example number one, do not have mobile internet service. So passengers read newspapers instead of using their smartphones and computers. Okay, here is a real example, okay? Some detail to let the reader know what I mean. And it's all related to showing this main idea is probably true.
That if something is still useful, people will still use it. All right, let's add a second detail now. And here's my transition word. I let the reader know I'm moving to another idea. We focused on a really small area in the first part subway riders. But now we could expand that to many countries.
Many countries do not yet have widespread mobile Internet access. So in those countries, until there is widespread Internet access, which may be many years from now, newspapers and magazines will still be very useful. And so what I need to do then, after I've provided example number one, and example number two is, as you remember, finish with a concluding statement that takes me back to my main idea for the paragraph.
So it will be a long time before that changes, and until then print media will continue to be useful. Okay, do you see how this is a concluding statement at the end that restates the main reason that I put at the top of the paragraph? So this is how you write a body paragraph. You start with a reason, you add some examples.
And then you conclude with a restatement of your main reason for the paragraph. Let's now look at another body paragraph for this essay. Here's a second example. Besides being practical, physical news sources are more enjoyable for some people. Remember our thesis statement is that we believe that newspapers and magazines will not be completely replaced by Internet news sources and reason number 2, the main idea for body paragraph number 2 is that some people will still enjoy newspapers and magazines.
So let's talk about why. Reading from a screen can create stress, whereas reading from a paper can be quite relaxing. Since we access Internet news on the same devices we use for work and communication, phones and computers. We are often distracted by emails, text messages, and other responsibilities.
Okay, do you see the detailed examples. Showing why some of these online communication could be unpleasant for some people. And down below, we will finish with detail explanation of how magazines and newspapers are better. So magazines and newspapers, meanwhile, offer an opportunity to escape from the stress of modern technology.
This makes it difficult for Internet news to totally replace print media. So, we have a concluding statement at the bottom and we've supported our main idea for the paragraph that some people really do enjoy reading newspapers and magazines. So they will probably not go away. Okay, so these are two examples of body paragraph for our sample essay, I've included both of them below so you can read them from top to bottom as examples for your writing.
مشارکت کنندگان در این صفحه
تا کنون فردی در بازسازی این صفحه مشارکت نداشته است.
🖊 شما نیز می‌توانید برای مشارکت در ترجمه‌ی این صفحه یا اصلاح متن انگلیسی، به این لینک مراجعه بفرمایید.