سرفصل های مهم
چگونه تمرین نوشتاری کنیم؟
توضیح مختصر
زمان مطالعه

0 دقیقه

سطح

متوسط
دانلود اپلیکیشن «زوم»
این درس را می‌توانید به بهترین شکل و با امکانات عالی در اپلیکیشن «زوم» بخوانید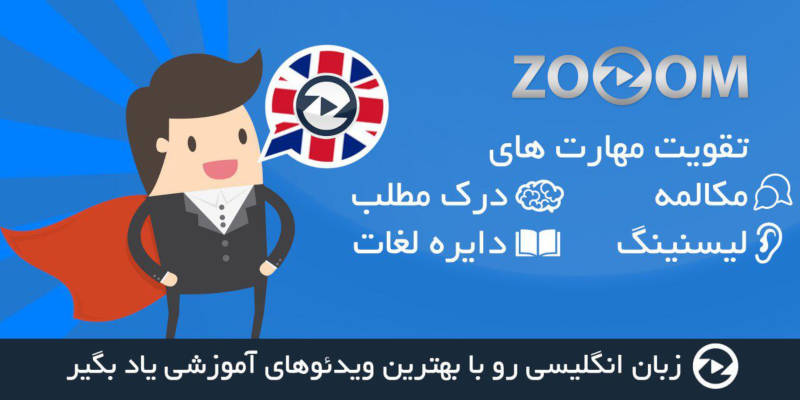 فایل ویدیویی
متن انگلیسی درس
How to Practice Writing
This lesson focuses on how to develop your writing skills in general before you take the exam. So let's start with the process of writing development. What steps should you take to improve your writing over time? I think it's helpful to begin with the idea that one of the important steps of writing development is that you need to constantly be learning, okay?
You need to learn in particular about English. You should be studying grammar and vocabulary on a daily basis. Grammar study is helpful, not only to avoid mistakes or to edit mistakes after you've made them, but also to develop your grammatical range. In fact, that's one thing they are judging your writing on, on the IELTS exam. Grammatical range is your ability to use a variety of structures as you write.
If you use the same structures over and over in your writing, it makes your writing sound very basic. So grammatical range is about really developing your ability to use a lot of different structures in your writing. Okay, so for grammar, I recommend of getting a good grammar book. I've put a link to some text that I recommend below.
There's some good resources online or maybe if you need a lot of help, it would help you to take a class in grammar. But anyway, you need to be taking steps to increase your grammatical range. So vocabulary's exactly the same. You need to be studying new words on a daily basis, 15 to 20 new words a day is a really good goal.
It's a realistic goal as well. Any more than that probably will be too much for most people, okay? But the point is the same, you need to show a range of vocabulary as you write, okay? If you use the same words over and over, it will make your vocabulary use very redundant in your writing, and that is also marked down on the IELTS exam.
So you need to be studying English. You need to be reading on a daily basis as well. It's most helpful to read certain kinds of materials. And, in a minute, I will give you some advice about what kinds of things to read. But reading, in general, on a daily basis will help your writing because, okay, its good for vocabularies studying and you will notice grammar structure in what you read that maybe you are not familiar with.
So it's a way to learn. But reading also exposes patterns in writing, such as, how authors organize information, how they use examples, how they present ideas. This is also helpful information that helps you to learn. Okay, so this learning is a key part of the process I want to describe. Learning about English is a place to begin, but then you want to use what you've learned in writing.
Applying what you've learned to practice materials, right? Are you writing journals? Are you writing IELTS practice questions? Are you just writing an email to a friend? You wanna take what you've learned and apply it to your writing. Okay, but after you've written then, is another learning opportunity, okay?
You take what you've written, and absolutely everything that you write you should edit. And from that editing process, you're going to learn some more. Or maybe, you're going to find some things that you don't know, some mistakes that you need to really figure out more about. So that leads to more learning.
And more learning is stuff that you should apply to future writing, okay? It's like a big circle. You learn, you write, you learn some more, you edit, you learn some more, and you put it to use in more writing. This is the way that I think improving your writing over time is most effective. Okay, but let's look at some details though.
Okay, so I would advise you to read. Let's talk more about reading as a writing development tool. So you should be reading on occasion, or on a daily basis if you can, materials that are difficult. Now by difficult, I don't mean too difficult, okay? If you don't know most of the vocabulary or it just doesn't make sense to you, it's probably not a very good passage for really developing your language.
A good rule of thumb, a rule of thumb is just a general rule, is that, about 75% of what you read should be pretty easy to understand. And then the remaining 25% should be a real challenge. So there should always be new vocabulary, and structures, and aspects of what you read that are a little difficult for you, but not so much that it causes you to really not understand the majority of the article.
Find newspaper articles, find magazines, find web content that fits this kind of model where you can read it and get something out of it in general. But then it's gonna push you to learn and study new things, okay? So, from that 25% that you struggle with, that you aren't really clear about, that's where you spend time researching new language. You're going to study new vocabulary.
You're going to really study any kind of grammatical structures or try to ask, find answers to grammatical questions you have about what you've read. As you study, I recommend using only English to English dictionaries, right? If you're translating to your native language, that's not as helpful as if you're able to define new words and you find synonyms in English as you study. So really invest in a good English to English dictionary or use one online.
You should also, as you study new language from what you've read, you should be trying to find example sentences where that language has been put to use. I've put a couple links to good resources for this kind of research below, right? What you're doing is really examining not just the definition of a word, but you want to see that word and how native speakers use it in real communication. So going to the web and looking up real examples of how words are used is a very effective way of studying and learning how to use them your self, in your own writing.
Finally, then, after you've read something, a newspaper article, a magazine article, whatever it is that you've chosen, put it away and then try to write a summary. Okay, that's a great exercise for trying to remember a new vocabulary, trying to put structures to use. It's also a good activity for just examining how much you've understood from reading and then putting that language into writing.
The process of doing that is a great way to develop your writing skills. Okay, but after you've written that summary or whatever it is you've chosen to practice your writing with, you need to edit every single time. Even if it's a one sentence email to your friend, you need to edit everything you write as you prepare for the IELTS exam. So save everything essay and every summary and just save everything you write in English so that you can learn from it, okay?
Because after you've written something and on exam day, you're going to have hopefully, a little bit of time to edit. And you should practice editing immediately after you've written something. But then I also recommend putting it away. Putting your writing passages away in your desk for 2-3 weeks and then coming back to them and editing them again.
Doing that allows you, in those 2 to 3 weeks, to learn new things. If you're studying regularly, you are learning new vocabulary, you're learning about grammar, you're learning from all that material that you're reading, and you can edit in a new way. Hopefully, you can find different ways of saying things based on what you've learned.
Do it again, okay? After you've ended it after 2- 3 weeks, put it away one more time and come back to it again in another two or three weeks. If you are working hard to learn about English and to read regularly, your writing ability should improve over that amount of time and you should be able to make even better edits as you go.
So to review, you need to be reading every day and I recommend after you read, summarize which you've read in your own writing it's a great way to practice. Research usage, so your going to go to dictionaries but you're also going to go and try to figure out how native speakers use vocabulary and grammar structures in their writing. Again, I've got some links below to some ways you can search out example sentences for new words and vocabulary that you might have.
Finally, you're gonna edit and then edit again. You're gonna constantly edit your work immediately after you've done it Just because that's what's going to resemble the IELTS exam most closely. But as a writing development exercise, you should put it away then come back to it over time after you've had a chance to learn more and to apply the new vocabulary in grammar that you know.
If you follow these steps in the writing development process and you have enough time to practice them, you will notice improvements in your writing over time that should boost your score for the IELTS Exam.
مشارکت کنندگان در این صفحه
تا کنون فردی در بازسازی این صفحه مشارکت نداشته است.
🖊 شما نیز می‌توانید برای مشارکت در ترجمه‌ی این صفحه یا اصلاح متن انگلیسی، به این لینک مراجعه بفرمایید.